Featured Image:

ITT Tech students: you can complete your education at Capitol!
When ITT Tech locked its doors on September 7, thousands of students found themselves scrambling for options. Capitol Technology University is here to help. We invite you to get in touch with us about opportunities to complete your degree at a university with a proven track record and a broad array of programs in cybersecurity, engineering and technology fields. We'll assist you in transferring over your credits and create a roadmap to finishing that degree you've worked so hard to achieve.
Why Capitol?
We're a regionally accredited, non-profit four-year university with undergraduate degree programs in 12 fields, including computer engineering, computer engineering technology, computer science, cyber and information security, and electrical engineering. Capitol was one of the first institutions to receive a coveted National Security Administration/Department of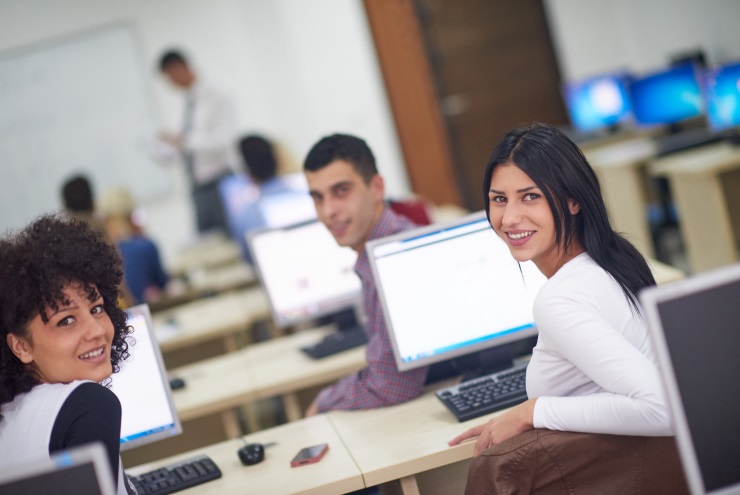 Homeland Security Center of Excellence designation in cybersecurity, and we continue to maintain that designation today.
Capitol, based in Laurel, Maryland, has a strong track record in preparing our students for the workforce. Our graduates go on to careers in federal agencies such as NASA and the NSA, as well as companies such as Honeywell and Lockheed Martin.
Capitol offers a 90-day job guarantee, known as the Capitol Technology University Commitment, under which we pledge that graduates will be able to land a job at a competitive salary in their fields – or receive additional education and training at no cost while they continue their job search.
Will my ITT credits transfer to Capitol?
Capitol has a history of accepting transfer credits from ITT students. Our admissions representatives are ready to discuss your specific situation and inform you about the credits we will accept and your path towards completing your education at Capitol. For more information on transferring credits, click here.
Great! How do I find out more?
Capitol Technology University holds a series of virtual  open houses as well as on-campus tours througout the year. Virtual houses can be accessed from any location using the internet. On-campus tours are held on selected Saturdays between 10 am and 1 pm.
Admissions representatives will be on hand to answer all your questions and provide specifics on how you can make the transition. Click here to register for an upcoming session.
I don't live in Maryland. Can I still complete my education at Capitol?

Yes! Transfer students can complete cybersecurity or management programs by attending class online via our live, synchronous Adobe Connect distance learning classroom. You'll receive instruction and interact with fellow students in real time, just as you would in a traditional classroom – except you don't have to leave home. All lectures are recorded and available to you for later review.  Students from around the country and even abroad have earned their degrees remotely – and you can too.
I'd like to contact the admissions office and speak one-on-one with a representative of your school. How can I do this?

We'd love to hear from you! To get in touch with an admissions representative, simply e-mail the admissions office at admissions@captechu.edu or phone us at 800-950-1992.
Date:
Wednesday, September 7, 2016