Featured Image:

Capitol Technology University Announces New President
Capitol Technology University's Board of Trustees has selected Dr. Bradford L. Sims as the university's eighth president, following a nationwide search process. He succeeds Dr. Michael T. Wood, who is retiring after thirteen years at the helm of the Laurel-based independent institution of higher education.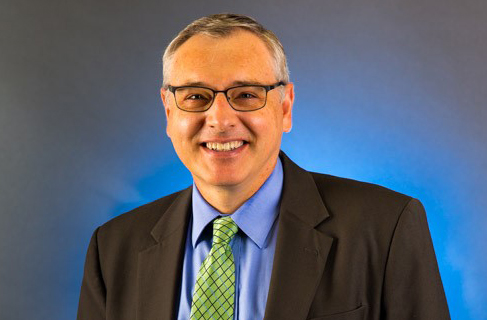 Formerly chief academic officer and professor at Embry-Riddle University - Worldwide, Dr. Sims has built significant experience in higher education over the course of his distinguished career, including as Professor, Dean, Department Chair, Chief Operating Officer, and Chancellor.
Prior to joining Embry-Riddle in 2013, Dr. Sims held faculty and administrative positions at the College of Technology at Indiana State University, Western Carolina University, and the University of Florida.  He has also served on the International Council for Research and Innovation, and has worked with several engineering and technology companies.
Dr. Sims will become Capitol's president on June 1, 2017. During May, he will serve as president-elect, working together with Dr. Wood, the Executive Council, and the Board of Trustees to ensure a smooth transition.
"Dr. Sims has an extraordinary spectrum of experience that includes both private industry andacademia," noted Harvey Weiss, chairman of Capitol's board. "Having worked in the construction industry before transitioning to academia, he understands that educational institutions best serve their students when they are able to build bridges between the classroom and the broader arenas of work and business. His personal background as a graduate of STEM degree programs has given him a strong sense of commitment to the kind of practical education that Capitol offers."
"We believe he will lead Capitol to even greater heights of excellence, recognition, and value," Weiss said.

Founded in 1927 as Capitol Radio Engineering Institute (CREI), Capitol has since grown to become a full-fledged university offering undergraduate, master's and doctoral programs in business, computer science, cybersecurity and engineering fields. It is a Department of Homeland Security and National Security Agency-designated Center of Excellence in cybersecurity education, and has been named by the Institute of Electrical and Electronics Engineers (IEEE) as one of twelve educational partners. Resources and facilities at the university include a Cyber Battle Lab, which provides real-time training in cybersecurity, and the Space Flight Operations Center.