About Capitol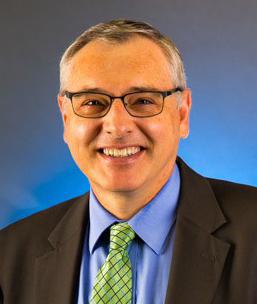 Welcome to Capitol Technology University!
As the president of Capitol Technology University, I see the impact our hands-on education style has on our students every single day.
Whether I'm watching students defeat simulated cyber attacks in our Cyber Battle Lab, command virtual satellites in our Space Flight Operations Training Center, or engineer solutions to problems such as space debris and climate change, I'm witnessing students who are fully committed to their education.
Our innovative learning environments ensure that students get the hands-on training they need to make a difference in the workplace from day one. Additionally, our small class sizes allow our industry-trained faculty members to work closely with students.
And don't forget our graduate programs. Capitol Technology University currently has students from all over the world taking classes in our six master's programs, as well as our doctoral programs in cybersecurity and in management and decision sciences. Because our graduate degrees are offered almost entirely online, using our synchronous online learning platform, students can take live classes anywhere Internet access is available.
I welcome you to visit our campus or take a virtual tour. Discover how Capitol Technology University may be the perfect place for you to begin or continue your higher education.
Sincerely,
Dr. Bradford L. Sims
President
About Capitol Technology University
Educate. Innovate. Inspire.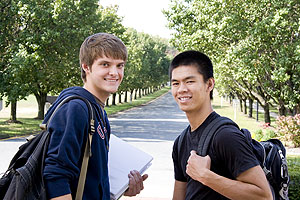 Three words that capture the essence of Capitol Technology University. And when used with the Capitol Technology University logo, it's a brand that tells a story in 1,003 words. Combined with the recurring use of our official colors - red and black - our visual identity distinguishes Capitol as a unique institution. Capitol Technology University is the only independent university in Maryland dedicated to engineering, computer science, information technology and business. Founded in 1927, Capitol is a regionally accredited institution that blends academic excellence with practical learning experiences and provides a hands-on education that prepares students for a range of challenging and competitive careers. The university's suburban location, halfway between Washington, DC and Baltimore, affords the university the opportunity to remain committed to its mission through collaborations with local business and government agencies. Whenever you see those three words - educate, innovate, inspire - and see our logo, be reminded of a university that blends tradition with aspiration, and has a mission and vision rooted in its history. Moreover, be reminded of the programs we offer, the people we work with, the students we teach and the businesses we develop partnerships with. The Capitol Technology University brand is a promise that we live by - to offer a relevant education in a supportive environment for career success.