Dean's Message
Welcome to Capitol Technology University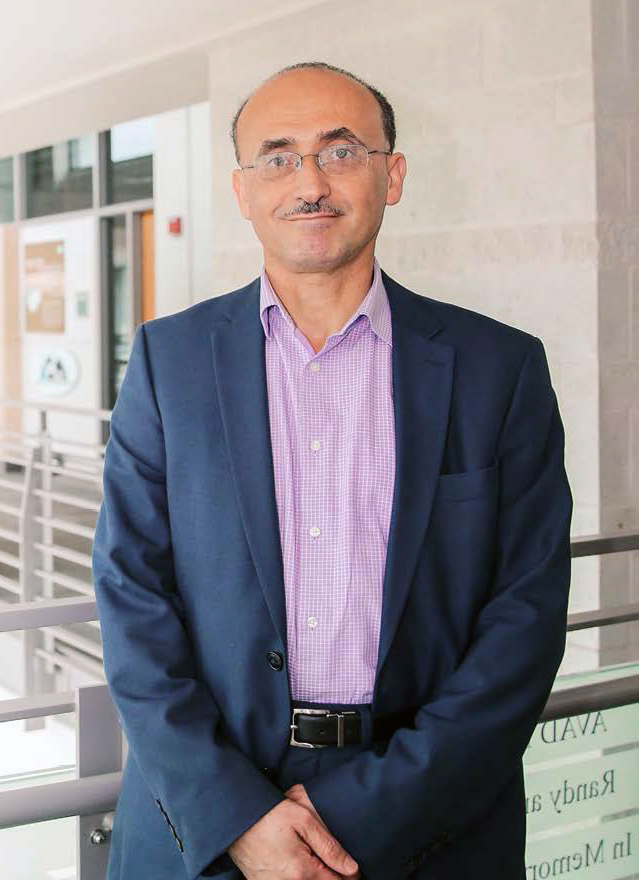 Thank you for your interest in Capitol Technology University. Whether you're thinking of entering into an expert-taught undergraduate program or enrolling in one our professionally-geared graduate programs, the University provides tremendous opportunity for you to achieve your educational and career goals.
Capitol Technology University has a long tradition of providing high quality education. In keeping with this tradition, the School of Business and Information Sciences offers a supportive learning environment that provides students with outstanding academic opportunities at both the pre-professional and professional levels. Our competitive tuition and scholarship opportunities make Capitol Technology University the best value in business education.
The school's mission is to provide students with a practical education, preparing them to thrive in professional careers. There are many opportunities for students to gain experience through the School of Business and Information Sciences:
Enter our business plan competition to show your skills
Become a leader of one of Capitol's student organizations
Involve yourself in the future of your university by joining an institutional committee
Take advantage of internships available with one of our participating organizations
Consider a semester abroad, full of adventures and unique learning opportunities.
The school offers undergraduate degrees, all fully accredited by the International Assembly for Collegiate Business Education and Maryland Higher Education Commission in business administration, management of information technology, and information assurance. Our graduate degrees include business administration, information systems management, and cyber and information security.
In the School of Engineering and Computer Science, it is our mission to provide the next generation of engineers and technologists the tools they will need to solve many of this century's great technological challenges. To achieve this mission, our experienced faculty ensures that our students have a strong theoretical foundation and extensive hands-on experience. With an average teaching experience of over twenty years, all of Capitol's professors have worked in the industry about which they teach, and bring a unique "real-world" perspective to the classroom.
We offer undergraduate programs in astronautical engineering, computer engineering, electrical engineering, computer engineering technology, and others. The school's graduate programs, including master's degrees in computer science, electrical engineering and internet engineering, offer the same kind of expert faculty guidance with the convenience of being offered solely online.
On behalf of Capitol Technology University faculty and staff I invite you to visit our campus and meet the Capitol Technology University family. We look forward to partnering with you on your educational journey.
Dr. Nayef Abu-Ageel, PhD, Dean of Academics
William H. Butler, Chair, Cyber and Information Security
Eric Sabbah, PhD, Chair, Computer Science
Angela M. Walters, Chair, Astronautical Engineering
Claude A. Rankin, Chair, Business & Liberal Arts
Nayef Abu-Ageel, PhD, Chair, Electrical Engineering
Michael R. Fain, PhD, Assistant Director Doctoral Programs