If you're a college student or a graduating high school senior, you've had a significant amount of experience with writing papers and essays.
You've done it for classes. You may have written one for the SAT. Having come this far on your educational path, you're no stranger to expressing your ideas via the written word.

Now, put those pro essay-writing skills you've built over the years to use, and you could earn scholarships that help ease the burden of paying for college.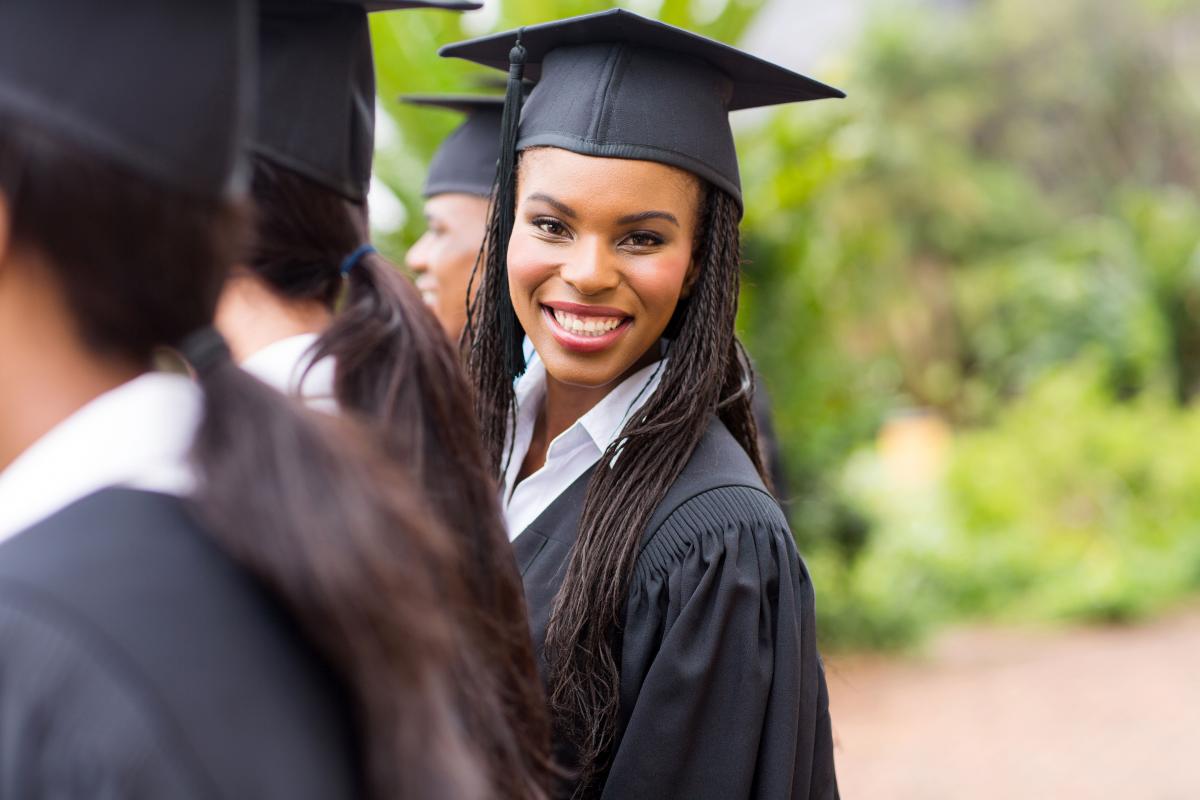 Dozens of scholarships are offered each year to graduating high school seniors as well as current undergraduates and graduates. Most require submission of a short (500 to 1,000-word) essay as part of the application process.
Below are some of the opportinities available in the coming months. Interested in applying? Contact the financial aid office at Capitol for suggestions and recommendations concerning the process. Some scholarships require certification by the school and/or recommendation letters.
Delaware-District of Colunbia-Maryland ASFAA, Inc. Scholarship -- opportunity expires soon!
To be eligible for this scholarship. you must be attending an eligible DE-DC-MD institution and demonstrate financial need as defined by the FAFSA and your institution. Minimum 2,5 GPA required. As part of the application process, candidates are asked to write a brief essay -- no more than one typed page in length -- explaining why you feel you would be a good candidate for the scholarship. You must also submit one letter of recommendation from an academic counselor or professor with your application. If interested in appying, contact the Financial Aid office -- each school is allowed to certify one eligible candidate. Applicaion deadline is April 5, 2018. For more details please visit: https://dedcmdasfaa.org/docs/forms/pdf/scholarshipapp.pdf
Building Cybersecurity Diversity (BCD) Scholarship -- opportunity expires soon!
Winners of the BCD scholarship, offered by the Financial Services Information Sharing and Analysis Center (FS-ISAC) receive $5,000 and an all-expense-paid trip to the FS-ISAC fall summit on November 11-14 in Chicago. This diversity-oriented scholarship is open to female applicants who will be at least 21 years old by November 11, 2018, and able to attend the summit. Applicatnts must be be pursuing a technology or security-related education, enrolled in college or other recognized program of study, and be authorized to work in the United States. An essay is not required for this scholarshop. Apply by April 15. 2018. For more information please visit:  https://fs22.formsite.com/FS-ISAC/form182/index.html
Fundbox Small Business Funding Scholarship
College and university students (including graduate students), as well as high school students who will attend college in 2018-19, are eligible for the newly-launched FundBox Future Small Business Owner Scholarship. First, second, and third-place scholarship awards will be offered ($2,000, $1,000, $500 respectively). To apply, write an essay of  1,000 words or less in which you describe how you'll use your knowledge and skill sets to create a small business (or big business) that would help impact society in a positive manner. Application deadline is May 31, 2018. For more details please visit:  https://fundbox.com/scholarship/
Go For the Gold Engineering Study Scholarship
Industrial Access, Inc. offers a $3,000 scholarship to one high school student that is or will be enrolled in an engineering school or field of study. You must have a 3.0 or higher GPA/QPA to apply, participate in volunteer work or community service, be in (or entering) your senior year of high school, and have been accepted at, or enrolled in, an accredited engineering school or program within the United States, including Capitol Technology University. Scholarship is available to US citizens and permanent residents only. Application deadline is April 30, 2018. For more details please visit:  http://www.industrialaccess.com/
Lawyers of Distinction Scholarship
College students who are not yet in their final year of studies, as well as high school seniors who have been accepted by a collge or university. are eligible for this $1000 scholarship. To apply, write a 500-word essay answering the question "What is one law that you think should be put in place that doesn't currently exist?". Make sure to tell us how it would benefit society. Application deadline is February 28, 2019. Winners will be notified in March 2019. For more details please visit:  http://www.lawyersofdistinctionscholarship.com/
The Fons Scholarship
Students enrolled in an accredited college or university in the United States are eligible to apply for the $1000 Fons Scholarship.  To apply, you'll need to write a 1000 word essay which answers the following questions:
Payment apps have risen in popularity in recent years, why do you think that is?
Can you identify why having a payments system which integrates scheduling helps a business/ professional as well as its customers/clients? How do you think payment apps will be used in the future?
Application deadline is August 1, 2018. For more details please visit: https://fons.com/scholarship
Students Affected by Cancer Scholarship
Ambient Edge, a top-rated air conditioning, heating & plumbing company serving Las Vegas and surrounding communities in Nevada and Arizona, offers a $1,000 scholarship for high-achieving students who have dealt with—or are still dealing with—cancer in any form. The scholarship will grant $1,000 to one talented, hard-working student to help them reach their dreams.To be eligible, you must be either a current or former cancer patient, or have stood by a loved one who was diagnosed with cancer. Scholarship is open to undergraduate and graduate students. as well as incoming first-year students; to be eligible, you must have a GPA of 3.0 or higher.ent/former cancer patient, or have stood by a loved one who was diagnosed with cancer.
As part of the application process, candidates are asked to write 500-1000 word essay on the following topic:
How did your experience with cancer change the way you look at your own life or the world around you? Did it affect your goals, or change the way you want to live your life? And how are you living up to that or pursuing those goals today? Tell us how your personal experience has shaped your broader approach to life, the people around you, and/or your career goals.
Submit a copy of your transcript, along with your application and essay (see below) by email at wecare@ambientedge.com. Deadline for Applications: December 31, 2018. For more details please visit:  https://www.ambientedge.com/2018-students-affected-by-cancer-scholarship/
Blake Rubin Scholarship
The Blake Rubin Scholarship is available to undergraduate, graduate and post-graduate students who are not in their final year of study, as well as to high school seniors who are going on to college. Amount is $1000. Write an essay answering the question, "Who is your role model in life and why?" in 500 words or less. Submision deadline is January 31, 2019. For more details please visit:  http://blakerubinscholarship.com/
Kalu Yala Scholarship
Write a 500-word essay on the topic "The Main Benefits of Studying Abroad," and you could be awarded the $1000 Kalu Yala scholarship, designed to help support future entrepreneurs and business people. Submission deadilne is December 31, 2018. The scholarship is not exclusive for Kalu Yala students or alumni -- students at other institutions can apply for this scholarship and use the funds at any college or university. Scholarship is open to undergraduate, graduate, or post-graduate students who are not in their final year of study, as well as to high school seniors who have been accepted into a college or university. For more details please visit:  http://kaluyalascholarship.com/