Barker, Dr. Helen G.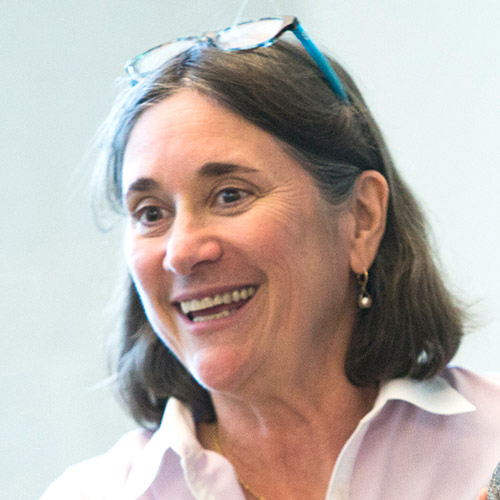 Vice President of Academic Affairs
Dr. Helen Barker is an educator in the areas of management and organiza­tion, personnel and human resources, quantitative analysis, and operations management. She spent 15 years working in the private sector as a man­agement analyst and resource training specialist in the distribution industry. In addition, she worked with the Northern Virginia Regional Partnership through Virginia Tech as an economic development analyst. She has a mas­ter's in business management from Strayer University and a D.M. concentrating in organizational leadership from Uni­versity of Phoenix. Currently, the VP of Academic Affairs for Capitol, Dr. Barker continues her research in distance education and educational technologies.
Education:    
BS Business Administration, Thomas Edison State College
MS Business Administration, Strayer University
DM, University of Phoenix  
Classes:   
Organizational Theory and Behavior
Strategic Management
Sociology
Principles of Systems
Financial Management
Managerial Accounting
MBA Capstone Project
Teaching at Capitol since: 2000
What motivated you to get into teaching, and what do you enjoy most about the profession?
Teaching has been what I wanted to do as far back as I can remember. What I enjoy the most about what I do is watching the students grow personally and academically over the four years. There is tremendous satisfaction in sharing their "aha" moments.  There is a marked difference between the student that enters the college and the student that leaves the college. We professors are as proud of the student that walks across the stage as they and their families are on graduation day.

Describe any of your proudest academic or professional accomplishments, awards, publications, etc.
Professionally, my proudest moment was a hug I received from a student before he walked on stage to receive a diploma. This particular student was told early in life he would not be able to finish high school. As part of the Capitol faculty, my small role as one of many mentors changed the life of an individual. It doesn't get much better than this. Academically my own educational accomplishments are a proud milestone in my life.

What book is on your nightstand right now?
Graceling, by Kristin Cashore
Plum Spooky, by Janet Evanovich

What have your students taught you?
That they are smarter than they want you to believe or in some cases than they think they are—that if you work with them at a personal level you can show them how much they really have to contribute. There is always something new to learn regardless of the age of the student.

What one technology do you wish were available now?
Teleporting would be great - then I wouldn't have an hour and a half commute to do what I love.

What kinds of projects/committees/groups are you active in on-campus?
I work on education elements of our accreditation process. I am a member of the faculty senate. I am a faculty advisor for SWE and the vice president of Sigma Beta Delta, the business honor society. I am a member of the scholarship committee.

What are your interests and activities off-campus?
I really enjoy working on my bonsai. I am an avid reader. I am currently working at the gym, trying to get in shape for a long bike ride in the summer. Gardening is what I do when I really need to relax. While I hate housework, I love working on the house.

What should incoming students know about you as a person, and as a professor?
As a person, I am high energy and a bit ADD. I care about the student as a person and it reflects in my teaching methods. I am approachable and am not easily shocked. I have also heard all the excuses and probably used a few of them myself.