Dr. Ian McAndrew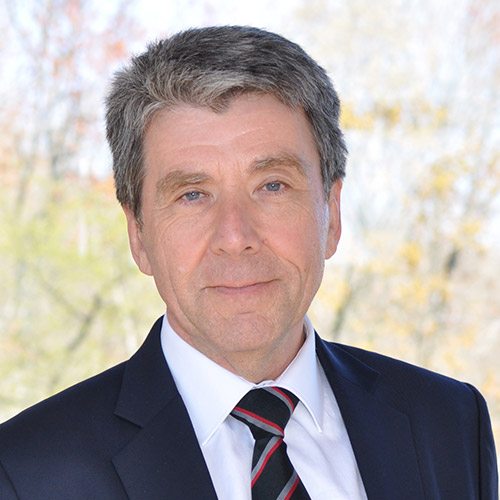 An internationally recognized leader in research and expert on low-speed flight, Dr. Ian McAndrew has five degrees: a PhD, two master's degrees and two bachelor's degrees. He is a Fellow of the Royal Aeronautical Society (RAeS). Dr. McAndrew chairs several international conferences and journals and is invited to give keynote speeches all over the world. He started his career in the automotive industry as an engine designer, and has worked at several universities across the globe. Dr. McAndrew is the Dean of doctoral programs at Capitol Technology University. An external examiner on the worldwide stage (UK USA, Germany, Italy, Jordan, Japan, Australia, Greece and Kenya), his experience includes over 183 successful Doctorate successes and in excess of 300 master's theses/capstones. He has an extensive list of books, journal articles, and conference publications spanning 30 years. He is dedicated to supporting doctoral success.
Areas of Expertise:
Mathematics & Statistics
Engineering
Electrical Science and systems
Aviation
Biography:
Education
Ph.D. - Doctor of Philosophy in Mechanical Engineering, Hertfordshire University
M.A. - Master of Arts in Educational Studies, Dr Montfort University
M.S. - Master of Science in Manufacturing: Management and Technology, Open University
B.A. - Bachelor of Arts in Mechanical Engineering, Open University
Professional Achievements
Henry Ford Technology Award 1991
Certifications & Licenses
Chartered Electrical Engineer (UK)
Honors & Awards 
Fellow of the Royal Aeronautical Society
Science and Engineering Institute (SCIEI) Chair of International Mechanical, Aeronautics and Astronautics Society (IMAAS)
Journals (selective)
Asher, T & McAndrew, I., Influenza Awareness in the Workplace, Health Informatics - An International Journal (HIIJ) Vol.9, No. 4, September, 2020
Hayajneh, A., Bhuiyan, M. & McAndrew, I., (2020) Security of Broadcast Authentication for Cloud
Enabled Wireless Medical Sensor Devices in 5G Networks, Computer and Information Science; Vol. 13, No. 2; 2020, ISSN 1913-8989 E-ISSN 1913-8997, Published by Canadian Center of Science and Education
Johnson. M & McAndrew, I,, RFID and the Supply Chain of Today, International Journal ofResearch in Engineering and Science (IJRES), vol. 08(1), 2020, pp. 60-64.
Hayajneh, A., Bhuiyan, M. & McAndrew, I., (2020)  A Novel Security Protocol for Wireless Sensor Networks with Cooperative Communication, Computers 2020, 9(1), 4; https://doi.org/10.3390/computers9010004
Hayajneh, A., Bhuiyan, M. & McAndrew, I. ,(2020)  Improving Internet of Things (IoT) Security with Software-Defined Networking (SDN) Computers 2020, 9, 8; doi:10.3390/computers9010008 www.mdpi.com/journal/computers,
McAndrew I, Vishnevskaya E, and Johnson M. (2019) Artificial Intelligence in the Aviation Manufacturing Process for Complex Assemblies and Components, Proceedings of 2019 6th International Conference on Mechanical, Materials and Manufacturing (ICMMM 2019) October 12-14, 2019, Boston, USA
McAndrew, I. R. (2018), AERODYNAMIC IMPLICATIONS FOR TWIN-WING AIRCRAFT AT HIGH ALTITUDE, Journal of applied Mechanical Engineering, p.52, October, Volume 7 ISBN:2168-9873
Whelan, K., McAndrew I. R. and Clark, P, (2018) ECONOMIC IMPLICATIONS FOR EMISSIONS WITH EUROPEAN LOW-COST CARRIERS USING VARIOUS FUELING STRATEGIES AND OPERATIONS, Journal of International Sustainable Aviation. Submitted. Vol 3. No. 4.
McAndrew, I. Vishnevskaya, E. and Carruthers, A. (2017) Twin-Wing Design Options used for Unmanned Aerial Vehicles to achieve High Altitudes at Low Speeds, International Journal of Mechanical and Civil Engineering (IJRDO). Nov, Vol 3 Issue 11. p 15 – 24.
Witcher, K, Navarro, E, Wood, B & McAndrew, I (2017) Quality Function Deployment and Proactive Quality Techniques applied to University Lectures to Improve Student Feedback, International Journal of Research in Engineering and Science (IJRES) ISSN (Online): 2320-9364, ISSN (Print): 2320-9356 www.ijres.org Volume 5 Issue 7 ,July. 2017, PP. 41-4
Conferences
Rashid, H. R. & McAndrew, I. R. (2020) An Efficient GPU Framework for Parallelizing Combinatorial Optimization Heuristics, Sixth International Conference on Advances in Computing & Communication Engineering, 22nd – 24th June, Las Vegas, USA
McAndrew, I., Aerodynamic implications for twin-wing aircraft at high altitudes Journal of Applied Mechanical Engineering, 25-27th Oct., 2018, Berlin.
McAndrew, I. R. & Vishnevskaya, E, (2018) Is the Sky above us safe and how has this been influenced by the past and present policies? 9th ICMAE, Hungary.
Witcher, K., McAndrew, I. and Vishnevskaya, E, (2018), Take-Off Characteristics for NACA 4612 Aerofoil in a Twin-Wing Configuration with Optimum Angles of Attack, 2nd International Conference on Aerospace, Mechanical and Mechatronic Engineering.24th – 26th March, Hanoi, Vietnam. www.camme.org
McAndrew, I & Vishnevskaya, E, & Witcher, K. (2018), Establishing Angle of Attack of NACA 6412 Twin-Wing on Take-Off,  European Conference on Material, Mechatronics and Manufacture, Krakow, Poland, 10th – 12th February.
Witcher, K., McAndrew, I. R., and Vishnevskaya, E, (2017) Aerodynamic Analysis of Low Speed Wing Design using Taguchi L9 Orthogonal Array, International Conference on Mechanical and Aerospace Engineering, Yokohama, Japan, 29th – 31st Dec. http://acmae.com/
Clark, P., McAndrew, I., & Whealan, George, K. (2017) Mechanical and Economical Consequences of Heavy Fuel Loadings for Low Cost Air Carriers, International Symposium on Sustainable Aviation, 10th – 13th Sept, Kiev, Ukraine.
Organizations & Affiliations
Member of the Institute of Mechanical Engineers
Volunteer/Service Experience
Director of several educational charities in UK