Dr. Michael R. Fain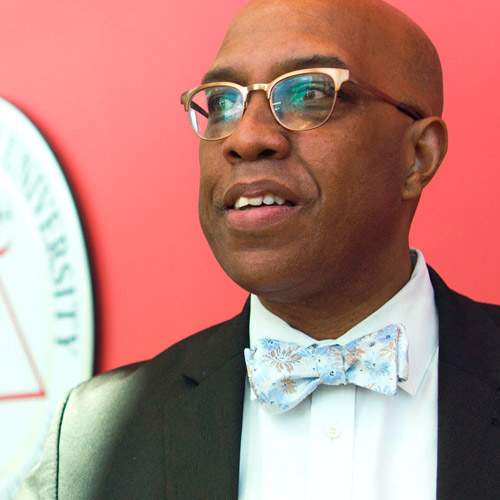 A native of Louisville, KY. Dr. Michael Fain, currently serves as a Professor. When not working with students and faculty, Fain spends time mentoring several African American undergraduate students on campus. He brings over 25 years of higher education experience to Capitol Tech.
Areas of Expertise:
Higher Ed. Administration
Biography:
Education
Ph.D. from Howard University (Washington, DC)
B.S. and M.S. from Western KY. University (Bowling Green, KY.)
Professional Achievements
Served as Executive Producer for made for television documentary highlighting Alzheimer's Disease in Washington, DC's African American Community. 
Has spoken at numerous professional meetings in the United States and abroad including topics on Aging and Multicultural Issues, and served on the Board of Directors of the Alzheimer's Association (Cleveland, Ohio Chapter)
Research & Publications
Published in The Psychiatric Rehabilitation Journal as well as the journal ASHA published by the American Speech Language Hearing Association
Organizations & Affiliations
Member of Alpha Phi Alpha Fraternity, Inc.
Volunteer/Service Experience
Serves as an interpreter in the Deaf Ministry at Ebenezer AME Church