Featured Image:

Olivia Briscoe
Class Year: 2016
Major: Computer Science and Information Assurance
Hometown: Mechanicsville, MD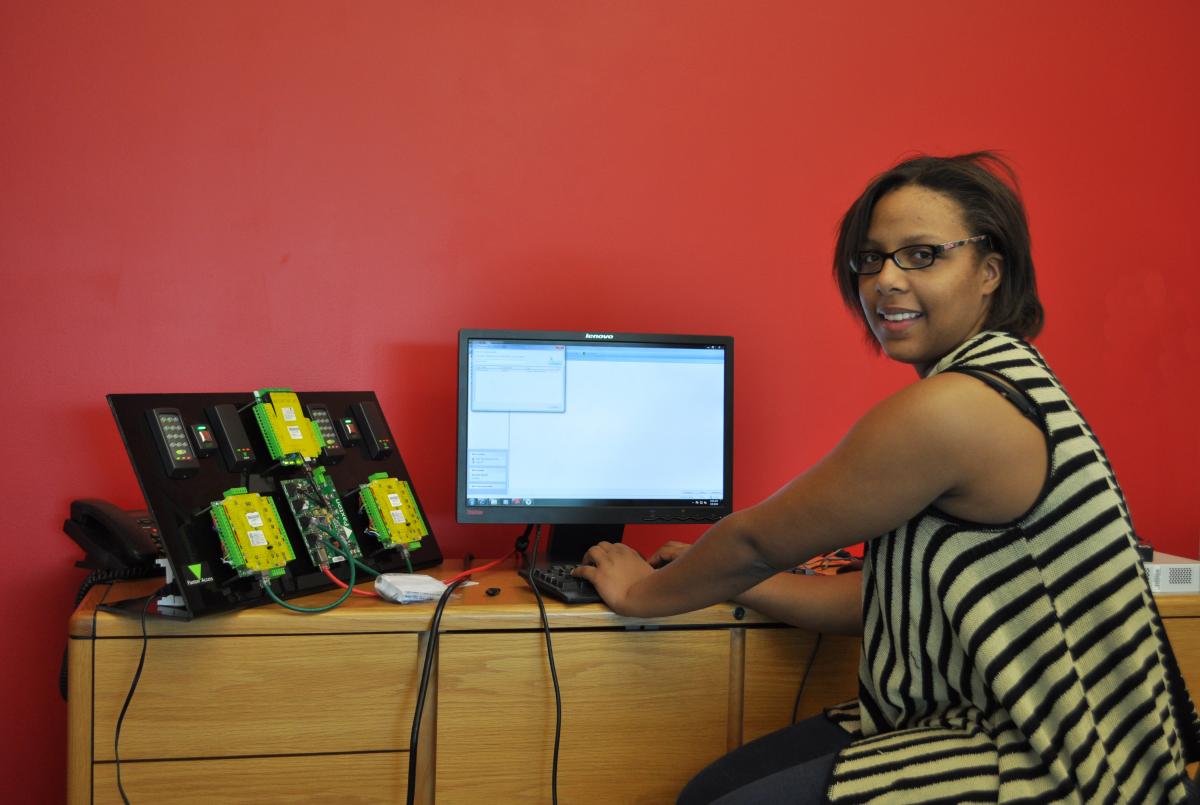 When Olivia Briscoe started looking at colleges, she kept her goal of becoming a web developer in the forefront of her mind. Double majoring in computer science and information assurance, she's now getting an in-depth look at several tech fields.
"I knew I wanted to do computer science, information assurance was just a bonus," Briscoe said. "With computer science, I want to become a web developer, so I knew I'd be able to get the education here that I need in order to reach that goal."
And after doing more research, she knew the small classroom and campus feel of Capitol College was another good fit.
"I visited the campus in December of 2011 for an open house," Briscoe said. "I thought the campus was really nice and that it was everything I wanted in a school."
"I knew that the class sizes would be smaller here, so it would be easier to have one-on-one communication with all of my teachers."
Now that she has several internships lined up for the spring and summer, Briscoe hopes to be employed full-time by her junior year.
"Just the creativity of web development is what got me interested," Briscoe said. "How you can make certain things pop out on the screen so people keep constantly coming to the website. I'm a very creative person so it works."