Featured Image:

December is projected launch date for Cactus-1 CubeSat
Student engineers at Capitol are preparing for a major milestone: December has been slated for launching the Cactus-1 CubeSat, developed by a pair of student teams under the mentorship of university faculty.

Cactus-1 is expected to fly aboard a Virgin Galactic Launcher One rocket, designed for sending small satellites into space via a high altitude launch from a carrier aircraft.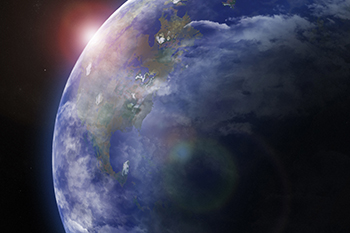 The CubeSat includes two payloads, combining a pair of groundbreaking projects developed by students at the university. One project, TRAPSat, explores the use of aerogel as a mean to capture space debris. Originally conceived by Ryan Schrenk and developed by successive teams of Capitol students, TRAPSat has already been tested in space, having been launched aboard a sounding rocket in August as part of NASA's RockSat program.
Pierce Smith, a sophomore in the astronautical engineering (AE) program, designed the CubeSat frame, while Schrenk, a graduate student in the program, is serving as team lead and chief engineer.
The second, Project Hermes, tests a system for commanding and controlling satellites via TCP-IP. Developed by students under the mentorship of professor Risabh Maharaja, Hermes will be flown as a "ride-along" --  that is, a secondary payload that is independent of the main bus. Cactus-1 is one of the first CubeSats to attempt this.
The December launch is part of the CubeSat Launch Initiative (CSLI), established by NASA as a way to provide CubeSat projects with deployment opportunities. In 2015, Capitol became one of fourteen universities, non-profit organizations and NASA field centers chosen to participate in CSLI. Other universities selected for the program include Arizona State, Cornell, Colorado State, Michigan State, and the University of Central Florida.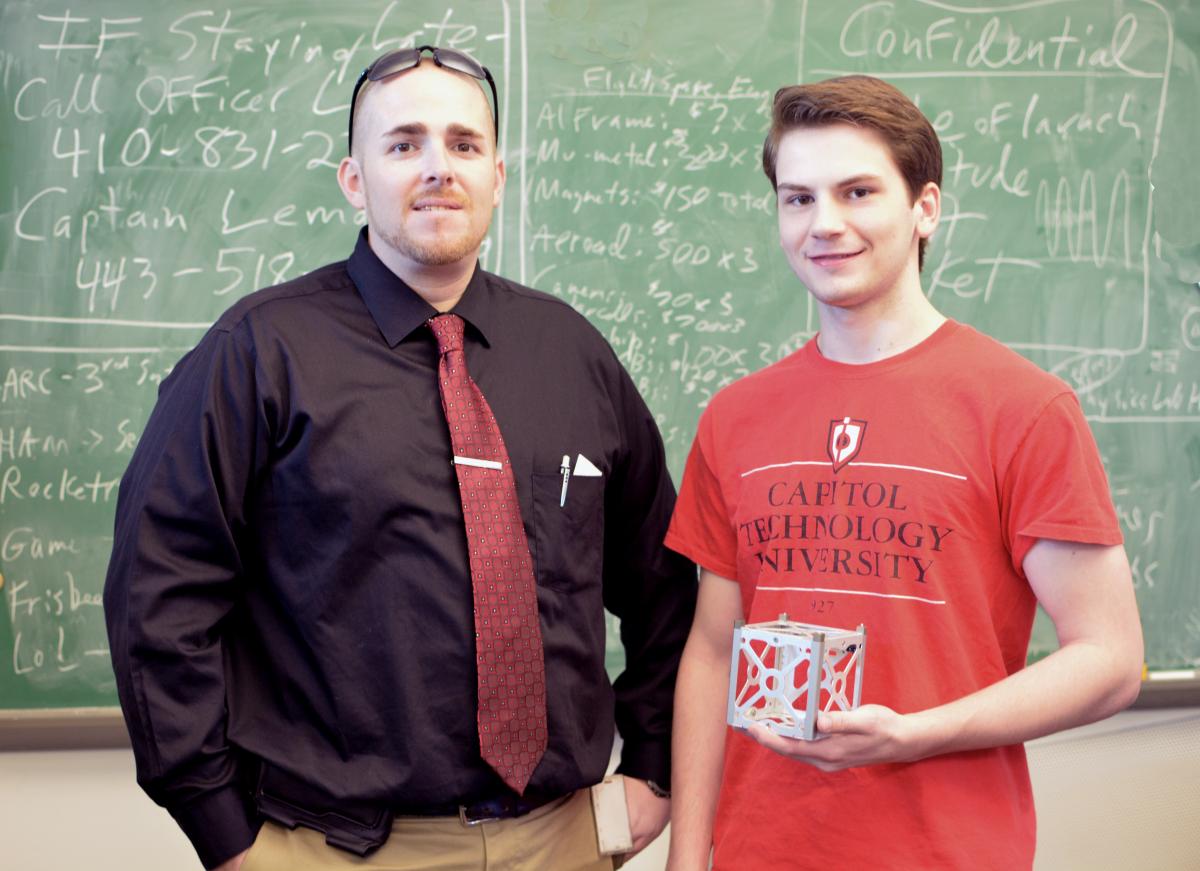 "It puts us up with the big schools," said Dr. Angela Walters, chair of the astronautical engineering department at Capitol. "We were selected along with several larger universities, as well as NASA centers such as the Glenn Research Center and independent organizations such as the Southwest Research Institute.  It shows we're on the cutting edge, that we're doing good work, and that our ideas are on the right track."
Between now and the launch, there's much to be done. A combined team of 20 students is working to complete the CubeSat build by this spring, with NASA-certified testing at a Moorhead State University facility to follow over the summer. After testing, the Cactus-1 will then be shipped to the launcher.
It will be a moment long in the making for both the Hermes and TRAPsat teams, which got their start in 2013. Founding members on both teams have graduated and it's been up to a younger generation of students to take the reins. They've done so very effectively, Schrenk said.
"I'm proud of this team and everything they've been able to accomplish, especially considering the core of our team is composed mainly of sophomore students now," he said. "It's impressive that they're doing NASA-grade work at a sophomore level."
Smith, the CubeSat frame designer, is among the sophomore team members. He started with the project over the summer, as the team prepared  for RockSat-X.
"It's going to be really cool to see my work hopefully go up into space. I'll have the opportunity to have my CAD work seen by professionals in the field – and that's a real confidence-builder.  Launching a satellite into space isn't something that happens for everyone, so I'm very excited that I've had the chance to be part of this," Smith said.
Dr. Sandy Antunes, associate professor of AE at Capitol, has helped mentor TRAPSat as well as the combined CACTUS-1 project. Capitol, he says, is committed to offering students the opportunity to develop satellite projects and see them launched.
"CACTUS-1 is, ideally, the first in a line of satellites," Antunes said. "We're doing a lot of work for the first time with this one, and plan to use 'everything that worked' in future Capitol CubeSat missions. CubeSat work is embedded in the AE curriculum, and we hope to launch a new CubeSat every 3-5 years, with rotating principal investigators."