Director, Student Life and Residential Services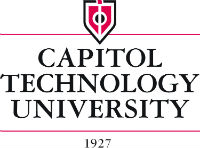 Position Description:
Director, Student Life and Residential Services
Full-time 12-month, Exempt Position
POSITION SUMMARY:
The Director serves as the primary student life professional for the residence halls and student activities, engaging directly with the undergraduate student population. This position is responsible for ensuring that the daily living needs of resident students are attended to including consultation with and referrals to other university departments/services as student needs may require and responding to urgent matters as the professional on call. The Director serves as the judicial facilitator for nonacademic conduct. The Director is the lead professional supporting leadership development and student activities. The Director works to ensure that an environment conducive to study, growth and personal development is maintained. The Director works to instill a sense of community in the halls and across the campus. The Director lives on campus to support the residential community – a 2 bedroom apartment is included as part of the compensation package.

DUTIES AND RESPONSIBILITIES:

Serves as lead administrator of residential services for 200 to 250 students including;
Propose and implement student life and conduct policies to support residential life.
Review and update Guide to Residence Life.
Serve as department representative on building committees and task forces in support of opening new residence facilities.
Develop systems and plans to support the transition from current housing facilities to new housing facilities.
Coordinate the room selection process, room assignments and all communications regarding residential life.
Act as a primary point of contact for parent inquiries regarding their students' living environment and adjustment to residence hall life.
Serve as liaison to facilities/maintenance and housekeeping to provide the desired environment and prompt attention to physical conditions.
Serve as primary point of contact regarding day to day operations and services for residents in off-campus housing for which the university holds the master lease.
Serve as liaison to contracted transportation services related to schedule updates or changes.
Oversee the provision of a secure, clean environment conducive to student development and academic progress.
Responsible for ensuring the university policies and regulations are adhered to in the residential living. environment including the initiation of administrative searches and serving as a judicial facilitator for nonacademic conduct.
Oversee the selection, training, ongoing development and day to day supervision of RA s. This includes guiding the student staff in providing useful and accurate information as well as promoting community-building programs for residents.
Manage building crisis and incidents while serving as the primary on site link to campus administration in maintaining protocol regarding emergencies as the professional on call.
 
Serves as lead administrator of student activities for 300 to 400 undergraduate students including;
Propose and implement student life policies to support student organizations and campus activities.
Advise Residence Hall Association and Student-Leadership Advisory Board, and additional organizations as necessary.
Develop and implement leadership training for leaders of student organizations.
Manage activities budget for all organizations.
Ensure the development and implementation of social, recreational, educational, and other programming promoting self-development, community building, and citizenship, among all students.
Review and coordinate the scheduling and logistics of all student organization activities.
Maintain student recreation equipment in the student center.
Oversee the selection, training, and day to day supervision of Fitness Center Staff.
Maintain fitness center equipment.
Serve as the Office of Student Life representative on campus wide special events planning committees.
Co-chair the Orientation Committee.
Perform additional duties as assigned.
POSITION SKILLS AND QUALIFICATIONS:
Master's degree required.
1-2 years of experience in residence life required.
Candidates with experience in an institution with a specialized mission or with enrollment below 1,500 preferred.
APPLICATION PROCESS:
Please include the following in your electronic application to hr@captechu.edu
A Cover Letter
A Resume
Contact information for three employment references
AFFIRMATIVE ACTION STATEMENT: Capitol Technology University is proud to be an equal opportunity employer committed to hiring a diverse and inclusive workforce. As stated in our Equal Employment and Affirmative Action Policy, available below, part of our commitment to a diverse and inclusive workforce, Capitol Technology University provides equal employment opportunities to all employees and employment applicants without regard to unlawful considerations of sex, sexual orientation, gender (including gender identity and/or expression), pregnancy, race, color, creed, national or ethnic origin, citizenship status, religion or similar philosophical beliefs, disability, marital and civil union status, age, genetic information, veteran status or any personal attribute or characteristic that is protected by applicable local, state or federal laws.