Associate Director of Admissions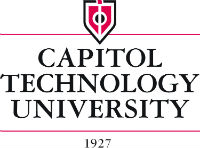 CAPITOL TECHNOLOGY UNIVERSITY
Position Description:
Associate Director of Admissions
Full-time 12-month, Exempt Position
POSITION SUMMARY:
Capitol Technology University, a nonprofit university located in Laurel, Maryland seeks an Associate Director of Admissions, Transfer and Military Recruitment. Reporting to the Senior Director of Admissions, the Associate Director will coordinate with principal partner leads at all regional, and designated extra-regional two-year institutions to maintain relationships and schedule off site engagement events to connect with prospective students, establish faculty advocacy, and drive applications into our articulated programs.
POSITION RESPONSIBILITIES
Responsible for training the admissions team in transfer evaluations (as a part of the application review process), connecting territory managers with advocates and influencers at two-year institutions in their region of responsibility.
Liaise with faculty on the establishment and maintenance of articulation agreements, keep up to date our ARTSYS profile and convey feedback to the admissions team.
Take on responsibilities as needed to support expedited application review and transfer credit evaluation for spring semester applicants during the fall recruitment cycle.
As military recruitment coordinator, reach out to all regional military base ESOs to explore opportunities for all recruitment and outreach to current military personnel and their dependents assigned to each post.
Meet established goals for undergraduate recruitment of current and separated veterans, transfer populations from two-year schools in coordination with the Senior Director of Admissions and the Senior Vice President, Enrollment Management and Marketing.
Develop and execute influencer communications plan for ESO.
Assume responsibility for coordinating operations for all on-campus and virtual undergraduate recruitment events. Execution of internal communications to faculty, staff and administration in reserving campus space, IT services and confirming presenters and volunteers will fall to the Associate Director as will follow up communication and coordination with candidates of special events.
Responsible for the internal coordination and administration of the CHiP program, liaising between faculty and program directors at our partner schools in course designation, testing, and registering of CHiP students. Faculty and alumni mentors assigned to CHiP program students will coordinate their activities with the Associate Director as primary point of contact.
POSITION SKILLS AND QUALIFICATIONS
Bachelor's degree required
Must have valid driver's license and be able to travel
Must have a reliable fully insured vehicle capable of handling movements within assigned recruitment territory
Familiarity with Microsoft Word, Excel, Access and Outlook
Flexibility, dedication, initiative, confidentiality and the ability to learn
2-3 years of professional or related experience preferred
APPLICATION PROCESS:

Please include the following in your electronic application to hr@captechu.edu :
AFFIRMATIVE ACTION STATEMENT: Capitol Technology University is proud to be an equal opportunity employer committed to hiring a diverse and inclusive workforce. As stated in our Equal Employment and Affirmative Action Policy, available below, part of our commitment to a diverse and inclusive workforce, Capitol Technology University provides equal employment opportunities to all employees and employment applicants without regard to unlawful considerations of sex, sexual orientation, gender (including gender identity and/or expression), pregnancy, race, color, creed, national or ethnic origin, citizenship status, religion or similar philosophical beliefs, disability, marital and civil union status, age, genetic information, veteran status or any personal attribute or characteristic that is protected by applicable local, state or federal laws.