President Bradford L. Sims, PhD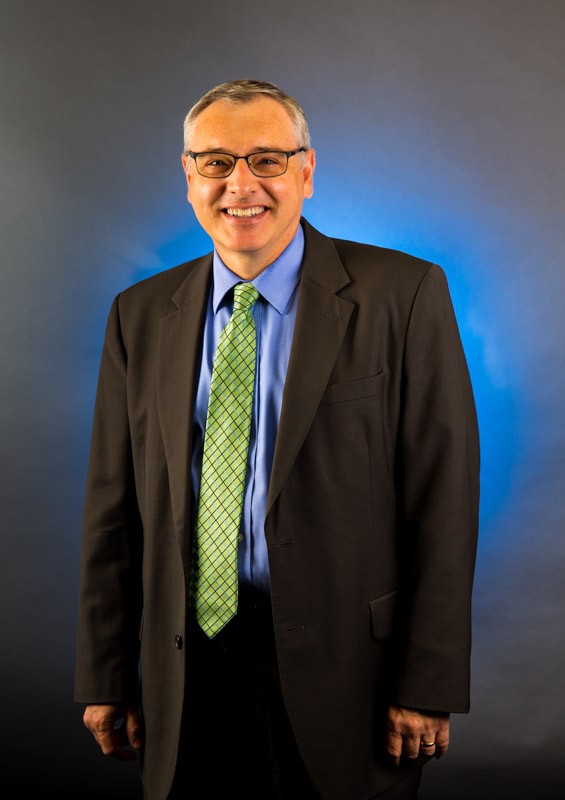 Dr. Bradford L. Sims became Capitol Technology University's eighth president on June 1, 2017. An educator, administrator and construction engineer, Dr. Sims has extensive experience both in academia and industry.
Prior to his appointment as Capitol's president, Dr. Sims was Interim Chancellor and Chief Academic Officer at Embry-Riddle Aeronautical University's Worldwide campus, based in Daytona Beach, FL. In his role as Chancellor, Dr. Sims had responsibility for administrative and fiscal oversight of a complex, global academic institution encompassing 130 locations worldwide and serving 22,000 students annually. As Chief Academic Officer, Dr. Sims held primary responsibility for the academic performance of the Worldwide campus. He led and managed academic affairs at the campus, spearheaded scholarly and research activities, and led the expansion of over 20 new degree programs.
Before moving to Embry-Riddle, Dr. Sims was dean and professor at Indiana State University. As dean of the College of Technology, he was responsible for oversight of degree programs, human and fiscal resources, strategic planning, external funding and faculty programs. He boosted enrollment at the College of Technology by 75% and increased the number of international students. He also raised alumni participation and built a social media presence for the college, establishing its first Facebook and LinkedIn pages.
From 2002 through 2009, Dr. Sims was professor and department head at Western Carolina University, where he founded the construction management program. Under his direction, the undergraduate degree program grew from zero to 400 majors over a five-year span, while an online master's program in the field was successfully established in collaboration with the College of Business. Dr. Sims first launched his academic career as an assistant professor at the University of Florida, serving also as a consultant tasked with improving the university's Construction Education program.
Prior to transitioning to academia, Dr. Sims built a successful career in industry, He was a cost engineer for Badger Engineers, a subsidiary of Raytheon, and contributed to petrochemical projects worldwide. Before that, he was with the Westinghouse Savannah River Corporation, serving as a project control engineer.
Dr. Sims earned a PhD in Curriculum in Instruction in 1999 from Purdue University, which is also his undergraduate alma mater; he received his B.S. in Building Construction Management there in 1990. He also holds a master's of science degree in Building Construction from the University of Florida. He is a member of the Sigma Lambda Chi International Construction Honor Society and the American Institute of Contractors, among many other honors and professional affiliations.