Assistant Director, Grants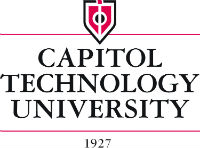 CAPITOL TECHNOLOGY UNIVERSITY
Position Description:
Assistant Director, Grants
Full-time, 12-month, Exempt Position
POSITION SUMMARY:
Capitol Technology University, a nonprofit university located in Laurel, Maryland seeks an Assistant Director, Grants. The primary responsibility of this position is to secure external philanthropic funding (non-tuition) from foundations, government sources, and corporate giving (e.g. grants, sponsorships, etc.) via the grant process; and secondarily to provide leadership in the overall strategic process to engage with faculty, staff and administrators to secure external philanthropic funding.
DUTIES AND RESPONSIBILITIES:
Complete research to identify prospective grant makers and grant opportunities.
Develop and implement a strategic system to provide a coordinated approach to relationship development and qualifying potential grant makers or requests for proposals in support of grant seeking.
Develop grant templates for use in the submission process. 
Support the faculty and administrative departments in applying for non-research grant funding by managing the grant writing process, writing sections of the grant that do not require subject matter expertise, editing the grant, and coordinating each team's efforts in submitting non-research grants.
Secure foundation funding from private, corporate and philanthropic foundations, as well as, governmental agencies. This will occur primarily through writing and submitting grants.
Develop relationships with internal stakeholders likely to serve as subject matter experts or program coordinators.
Work with the academic departments, Institutes, Centers, and administrative offices within the university to generate and implement methods to cultivate support for grant seeking.
Collaborate with the Director of Finance to ensure grant budgets are comprehensive and meet institutional guidelines.
Assist program coordinators or Principal Investigators in appropriately documenting fulfillment of grant expectations in support of stewardship efforts. 
Develop and implement procedures to maintain comprehensive records via the Raiser's Edge and provide training on these procedures.
Provide support in implementing the strategic goals for the Advancement Strategic Action Plan and/or other similar plans.
With the Assistant Vice President for Student Engagement and University Development, develop, oversee and implement recognition and stewardship programs for all grantors.
Manage special events as assigned in support of grant seeking and stewardship
Maintain other administrative aspects of the office such as the budget.
POSITION SKILLS AND QUALIFICATIONS:
Bachelor's degree required.
Strong written communication skills; ability to write clear, structured, articulate, and persuasive proposals.
2+ years of grant writing experience.
Strong editing skills.
Attention to detail.
Ability to meet deadlines.
Ability to monitor and meet income goals.
Ability to be a self-starter and perform duties with little direct day-to-day management.