Capitol Technology University Disc Golf Course Companion Application
What is involved in creating a mobile app? The Capitol Technology University Disc Golf Course app was designed and constructed by student and recent graduate Leif Heaney over the past two years. Leif's senior project was to create a companion application to help disc golf players navigate the course with ease as well as improve their disc golf skills using technology. This presentation highlights the key features of the CapTechU DGC Companion Application. It discusses the thought process behind the application functionality and design as well as plans for the future of the application and its development goals.
The 60-minute webinar concludes with a moderated live question and answer period.
The session is offered as a complimentary, informational service of Capitol Technology University.
About the Presenter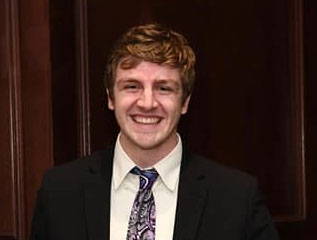 Leif Heaney
Leif Heaney is a recent Bachelor of Science in Computer Science graduate from Capitol Technology University and a current employee at Capitol. He is the Assistant Director of Online Learning and User Experience as well as a current student in the Master of Science in Computer Science degree program. Leif's primary interests within the computer science field include machine learning, artificial intelligence, scripting, app development, data analytics, and bridging the gap between sports and technology.
Watch the Webinar On Demand