This session is the fourth and final presentation in a series of four webinars presented in October (Oct. 2, 9, 23, and 30) that will teach you how to design, build and compete with a PiMars Robot using a Raspberry Pi.   Upon successful completion of the four sessions (watched live or On Demand), you will earn a "Robotics Project Certificate" and be eligible to enter your robot in virtual competition this fall.   In this final session Dr. Vijay Kowtha and current Capitol Tech students cover programming the PiMars in Scratch and similar languages with a focus on Python programming. They will look at concepts of robot operating systems and using simulation tools.
About the Presenter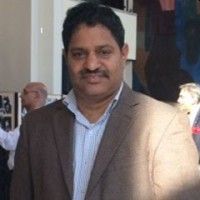 Dr. Vijayanand "Vijay" Kowtha
Dr. Vijay Kowtha is a strong and visible leader in the support and encouragement of young people in their studies in Engineering and specifically in formulating areas of responsive research. After completing degrees in Applied Mathematics and Electrical Engineering from NYU and Rutgers he has been in federal research at the Office of Naval Research and Naval Research Laboratory. He has also been active with Sigma Xi and the Washington Academy of Sciences. Dr. Kowtha has judged in interdisciplinary science panels for Washington Academy of Sciences over the past twenty years.
Watch the Webinar on Demand