Join us on Friday, March 19, Noon-1 p.m. Eastern
While cybercrime often is covered in the news, cyber terrorism, especially when conducted by nations not friendly to the U.S., poses a genuine threat to our nation's critical infrastructure. In this Cap Tech Talk webinar, noted Cybersecurity expert Paul de Souza will introduce cyber terrorism as it applies to critical infrastructure. Presenter de Souza will cover definitions of cyber terrorism across agencies and academia. He will look at international laws and policies regarding cyber-terrorism. He will overview of Islamic state hacking divisions. Sadaqat for Jihad using cryptocurrency will be explained, along with a proposed cyber Terrorism pillars framework developed by his organization, the Cyber Security Forum Initiative. The presentation will conclude with tips on effective Cyber Terrorism countermeasures.
The 60-minute webinar concludes with a moderated live question and answer period.
Capitol Technology University offers the webinar as a complimentary, informational service.
About the Presenter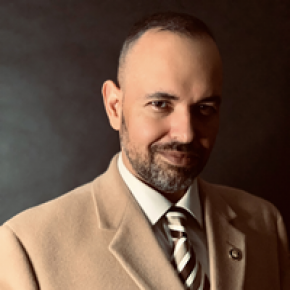 Paul de Souza
Paul de Souza is the founder of the Cyber Security Forum Initiative (CSFI). He serves as an advisor for the MCPA (Military Cyber Professionals Association). He is a recipient of the MCPA Order of Thor Medal, which recognizes significant contributions on behalf of the American military cyber profession. He is a visiting researcher at CENTRIC (Centre of Excellence in Terrorism, Resilience, Intelligence & Organized Crime Research), a part of Sheffield Hallam University, U.K., and as a guest lecturer at the Swedish Defense University (SEDU) Försvarshögskolanand. He serves on the Institute of World Politics Board of Advisors for the Cyber Intelligence Initiative (Ci2) in Washington, D.C., as a Negev Hi-Tech Faculty Startup Accelerator Advisor for the Ben-Gurion University of the Negev, Israel; and as an Advisory Board member for Intell Corp. De Souza has been a Visiting Research Fellow at the National Security Studies, Tel Aviv University, Israel (INSS), and has completed the Executive Certificate Program in Counter-Terrorism Studies from the Interdisciplinary Center (IDC) Herzliya in Israel. He is also a Cybersecurity Exec Ed alum at Harvard Kennedy School.
Join us on Friday, March 19, 2021, Noon-1 p.m. Eastern