In early February, the City of Oldsmar, Florida dodged a cyber bullet when an alert employee at the water treatment plant noticed that the level of sodium hydroxide—the main ingredient in drain cleaner—was changed from 100 parts per million to 11,000 parts per million. This was a dangerous level that would have sickened or killed residents had it reached their homes. The cyber-attack on the city's water supply points out the dangers our critical infrastructure faces from hackers and malicious players. Cybercrime, especially when conducted by nations not friendly to the U.S., poses a genuine threat to our nation's critical infrastructure. Cyber-attacks could potentially cripple broad sections of our nation, from our water supply to the electrical grid and far beyond. In this Cap Tech Talk webinar, noted the chair of the cybersecurity program Dr. Bill Butler introduces cyber terrorism as it applies to critical infrastructure. He will discuss how cybersecurity programs across the nation should address preparing cyber defenders to meet the growing threat to our very way of life.
The 60-minute webinar concludes with a moderated live question and answer period.
Capitol Technology University offers the webinar as a complimentary, informational service.
About the Presenter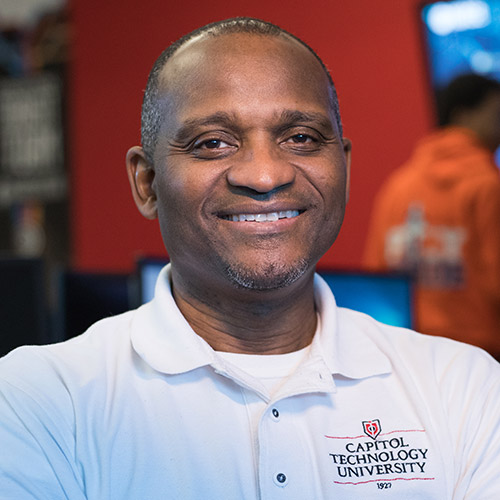 Dr. William Butler
Chair, Cyber and Information Security, Director, Center for Cybersecurity Research and Analysis (CCRA)
Dr. Bill Butler is currently Director, Center for Cybersecurity Research and Analysis (CCRA) at Capitol Technology University. Prior to this appointment in 2013 Bill worked in the networking and IT industries as a network engineer and consultant for over 20 years. Bill also served as a joint qualified communications information systems officer in the U.S. Marine Corps and retired as a Colonel with 30 years of service (active and reserve). Bill holds a Doctorate in cybersecurity earned from Capitol focusing on preserving cellphone privacy and countering illegal cell towers (IMSI catchers).
Contact Dr. William Butler
Watch the Webinar On Demand