A Limited Series-Aerospace: The Critical Domain of Space and Cyber Security
Cyber attacks in space could threaten technologies citizens and the government rely on every day. This webinar, presented by the Commandant of the National Security Agency's National Cryptologic School,  looks at the rising cyber threats to space security. The United States has more satellites and other equipment in space than any other country. An attack on those satellites would be crippling — knocking out the Internet, television news capabilities, ATMs, financial networks, some highway and railroad signals, weather information necessary for air travel, power stations, and even water treatment plants.  Dependence on space technologies can have a devastating impact if those technologies are under attack.
The 60-minute webinar concludes with a moderated live question and answer period.
The session is offered as a complimentary, informational service of Capitol Technology University.
About the Presenter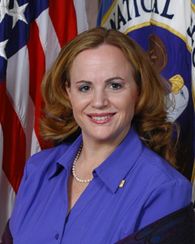 Diane M. Janosek
Diane M. Janosek is a member of the Defense Intelligence Senior Executive Service (SES) and currently serves as the National Security Agency's Commandant and Training Director for the National Cryptologic School. In her role, she manages and oversees the delivery of unique courses for the U.S. intelligence workforce, both civilian and military, in the areas of cyber, network security, cyber resilience, and encryption, ensuring a robust federal workforce to defend critical national security networks. Janosek has published numerous articles in various cybersecurity and legal publications. She serves as an adjunct professor for the National Intelligence University's Master of Science in Strategic Intelligence in Intelligence program in Washington, DC. She serves on the Board of Advisors of the Military Cyber Professionals Association and is a member of the White House's Federal Committee on STEM Education.
Watch the Webinar On Demand