Featured Image:

Dr. Gwendolyn Boyd to deliver keynote address at Capitol
STEM advocacy will be the focus of a keynote address by Dr. Gwendolyn E. Boyd, to be delivered on August 18 during Capitol Technology University's doctoral residency. The event is free and open to the public, and will also be streamed via Adobe Connect.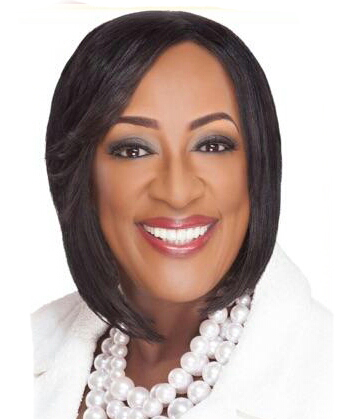 A graduate of Alabama State University (ASU) with a professional career spanning over three decades at the Johns Hopkins University Applied Physics Laboratory, Dr. Boyd willl address aspiring doctoral students at Capitol on the relevance and critical need for cyber and analytics experts in the high-demand STEM (Science, Technology, Engineering and Mathematics) fields.
Dr. Boyd was the first African-American woman to earn a MS degree in Mechanical Engineering from Yale University. In 2014, she made history again when she returned to her alma mater to become Alabama State University's first female president. She has earned national recognition as a champion of education, particularly in the STEM disciplines.
Her address will begin at 9:00 AM on Friday, August 18 in the Avrum Gudelsky Memorial Auditorium on the Capitol campus, located at 11301 Springfield Road in Laurel, MD. For more information about the event or about the doctoral programs at Capitol, contact Dr. Michael R. Fain, Director of Doctoral Programs at either 240.965.2457 or mrfain@captechu.edu.
Also speaking at the residency on Friday will be Capitol's newly appointed president, Dr. Bradford Sims. His remarks will also be streamed live.
Capitol holds three onsite doctoral residencies annually. The events are designed to guide and counsel aspiring doctoral candidates in the disciplines of Management & Decision Science (PhD) and Cybersecurity (DSc). Residencies at Capitol partner doctoral students with key faculty and leadership members in a face-to-face, collaborative environment to examine a mix of practical details and best practices in research and documentation.
Fall classes for the doctoral program begin on Monday, August 28. Students interested in beginning either the PhD in Management and Decision Sciences or DSc Cybersecurity programs in January 2018 should apply by October 1. For more information about the doctoral programs at Capitol Technology University, please visit www.captechu.edu.
About Dr. Boyd
Gwendolyn Elizabeth Boyd is an engineer by profession. Known as a dynamic and relevant leader, she is also a prolific motivational speaker. She earned her BS from Alabama State University with a major in mathematics and a double minor in physics and music. She received a fellowship and was the first African-American female to earn a MS degree in Mechanical Engineering from Yale University. She has earned both the M.Div. and D.Min. Degrees from Howard University.  In addition she served as the Chair of the Johns Hopkins Diversity Leadership Council, reporting directly to the university president from 2001-2014. Boyd returned to her alma mater in 2014 and served for three years as the 14th and first female president of ASU.
Boyd is a nationally recognized champion of education, especially as it relates to STEM disciplines. Boyd was nominated by President Barack Obama and received US Senate confirmation to serve as a trustee to the Barry M. Goldwater Scholarship and Excellence in Education Foundation in 2009 and later to serve on the President's Advisory Commission on Educational Excellence for African Americans in 2014. She has been awarded two honorary doctorates, Congressional recognitions, 28 "Keys to the City," a Key to the State of Florida, Declaration of Gwendolyn E. Boyd Day in eight cities, leadership and professional awards for her achievements in the fields of engineering and higher education. She is a member of the Capital City Chapter of the Links, Inc., the Washington, D.C. Alumnae Chapter of Delta Sigma Theta Sorority, Inc., and Leadership Greater Washington.

About Capitol Technology University
Founded in 1927 as the Capitol Radio Engineering Institute, Capitol Technology University is s STEM (Science, Technology, Engineering and Mathematics) focused institution of higher education, providing undergraduate and graduate degrees in engineering, information sciences and technology leadership, that has flexibility and opportunities to grow, and that adapts offerings to emerging workforce needs. Capitol is the only independent university in Maryland that specializes in providing a relevant education in engineering, business and related fields, taking great pride in its proven record of placing graduates in competitive careers with salaries that are higher than the industry average.