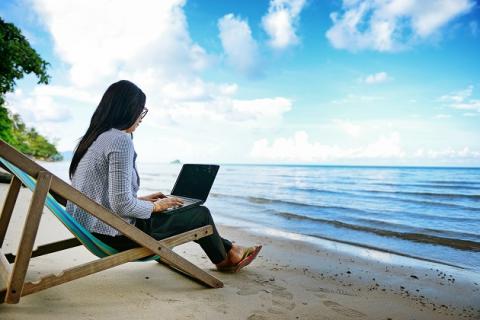 By: Sarah Van Horn
At Capitol Technology University, we know a thing or two about cybersecurity. Capitol was one of the first schools to be designated a National Center of Academic Excellence-Cyber Defense (CAE-CD) in 2003 and has been successfully re-designated two times. 
We've been on the cutting edge of online cyber programs for over a decade, and established the first-ever doctorate in the field, in 2010.
Books on cybersecurity range from technical and academic texts to bestsellers suitable for a wider audience. In keeping with the summer season, today we're bringing you a set of exciting reads that will keep you glued to your beach chair. 
---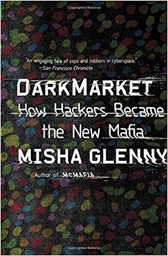 1. DarkMarket: How Hackers Became the New Mafia follows the stories of different players in the world of cybercrime. From geeks to feds, from hackers to victims this is a riveting book about the cyber world from the inside out. The San Francisco Chronicle calls it "[an] engaging tale of cops and robbers in cyberspace."
Reviewing the book on Goodreads, Xing Chen describes it as "an action-packed account of the events and characters involved in the rise, operation and decimation of several high-profile online marketplaces that provided a venue for scammers, credit card fraudsters, hackers, and [other] such cyber criminals."
---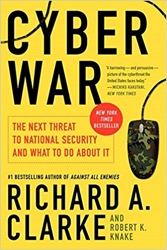 2. New York Times bestselling author Richard A. Clarke, along with co-author Robert K. Knake, present Cyber War, a work of fiction that might just feel a little too realistic for comfort. This book explores the international threat of cyber warfare to our nation's security, and what might happen if we aren't ready to meet it. Before turning to writing, Clarke previously had a thirty-year government career including time spent as a former presidential advisor and counter-terrorism expert. His expertise gives this work such a feeling of accuracy, you might just forget it's fictional. "Chilling... [A] harrowing — and persuasive — picture of the cyberthreat the United States faces today" (Michiko Kakutani, New York Times).
---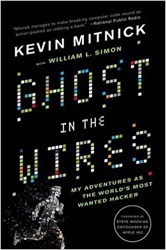 3. A true story by the former infamous hacker, Kevin Mitnick, detailing his life on the run as the black-hat hacker everyone wanted to catch. Out of its 126 Amazon reviews, this book has 106 that are five stars. The suspense of the chase is its own character in Mitnick's story, leaving readers on the edge of their seats wondering what will happen next.
One Amazon reviewer writes: "From the start of the book it grabs the reader and won`t let go. Both fast paced and informative, it takes the reader from Kevin`s beginnings as a fan of magic tricks and magicians, to ham radio and of course telephones and networks. If you've heard of Kevin Mitnick I guarantee you have not heard the truth. This book clears up the myths (he can whistle into a telephone and launch a nuclear missile from NORAD) and explains that not all hackers are in it for the money."
---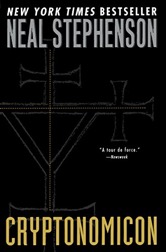 4. We couldn't dream up a cyber related fiction list that didn't include at least one work by the amazing Neal Stephenson. Although Stephenson is often associated with his other excellent cyber sci-fi novel Snow Crash, Cryptonomicon is packed with goodness. A time jumping conspiracy thriller featuring decryption, code breaking, hacking and more. If you are after an engrossing read that'll last you all vacation long, definitely give Cryptonomicon a go. NPR has it listed as their very first pick among a list of "Out of this World: Great Sci-Fi and Fantasy" reads.
---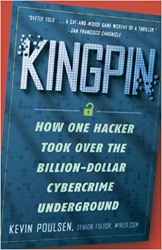 Another novel written by a former black-hat hacker, this isn't the story of Poulsen's life but a detailed and eerily accurate portrayal of fictional hacker Max Butler. Butler is a white-hat hacker by day, and a black-hat hacker by night. His double life proves extremely lucrative, but how long can he go before his secret dark dealings catch up with him? Bruce Sterling, Hugo Award-winning novelist and futurist, writes: "The lead figures of Kingpin are brilliant, crooked geeks and the sleazy women who love to help them steal. Their mortal enemies are a cyber-savvy swarm of undercover cops.  Kevin Poulsen gets so close to these paranoid, shadowy people that you can smell the sweat on the keyboards and hear the handcuffs clack shut. No other book can match this intimate, expert portrait of a truly modern criminal underworld."