Occupational Safety and Health
Workplace injuries are not limited to high-risk industries like manufacturing and construction. Disabling injuries can occur at any job – making safety a top concern for all employers. Companies across sectors are hiring health and safety experts and emergency management specialists to prevent workplace injuries, manage day-to-day risks and hazards, and respond to large-scale disasters.
Health and safety experts protect both the employee and the employer by preventing injury and death on the job and helping organizations stay on top of and legally compliant with safety regulations. They also drive business processes and culture to create a sustainable, healthy, and productive workforce. From back injuries to broken bones, the top 10 causes of workplace injuries cost U.S. businesses more than $1 billion per week – and unfortunately, almost 2 million people die from work-related causes each year.
The pressure to identify hazardous conditions and prevent injury or harm to people in the workplace has never been greater. Today's occupational health professionals recognize that human factors, both physical and mental, pose risks and potential workplace hazards. In addition to the dangers of chemical, noise, air, ergonomic, and physical exposures, stress, fatigue, and depression are now identified as leading factors of workplace injuries. These hazardous mental states, fumes and gasses, dust and fibers, strenuous activities, and near-misses all need to be studied and reported to secure a safer workplace. The American workplace is a dynamic environment and professionals should be trained to adapt to and handle the unexpected in the face of diverse on-the-job expectations. Maintaining the critical infrastructure that underpins our nation's security and well-being depends on investing in and protecting our workforce.
Capitol Technology University has designed programs at the undergraduate, graduate, and doctoral levels to prepare professionals and researchers in the occupational health and safety field that utilize the latest technology and strategies to protect the safety of our workforce.
Safety Overview
Career Outlook
Occupational Safety and Health experts work in a variety of settings – from factories to laboratories to corporate offices.Overall employment of occupational health and safety experts is projected to grow 7% from 2020 to 2030. There is also a high demand for professionals in industrial hygiene, including occupational hygienists, safety and occupational health specialists, safety technicians and officers, environmental health experts, chief safety inspectors, and health and safety regulators. These experts earn an average yearly income of $89,238. (Source: Salary.com)
Capitol Tech Opportunities
Here are some of the ways that Capitol Tech prepares and connects you with the field of occupational safety and health.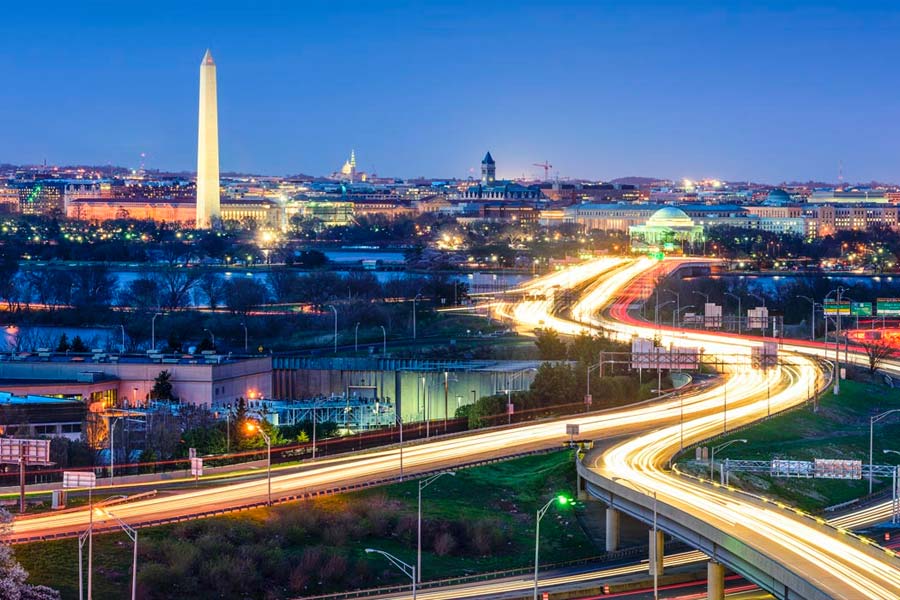 Washington, D.C. - National Safety Hub
Agencies such as the Occupational Safety and Health Administration, the U.S Chemical Safety Board, and the National Institute for Occupational Safety and Health are all headquartered close to campus. This vibrant area offers access to a wealth of conferences, summits, workshops, trade shows, and internship opportunities.