A highly skilled and educated workforce is essential to the success of our evolving technological economy. If engineers are responsible for designing the nation's technology systems, then engineering technologists are those who build and keep these critical systems running.
Engineering technicians and technologists have extensive knowledge of the equipment and materials needed to design, create, operate, and maintain technical products, and they assist engineers with research and development. They may also estimate project costs and suggest ways to improve productivity by performing computer analysis or collecting data.
Capitol Technology University offers associate's, bachelor's, master's, and doctoral degree programs in engineering technology, computer engineering technology, electronics engineering technology, information technology, and mechatronic technology. Within your degree program, you will gain a solid understanding of the engineering concepts relevant to automation, quality, and production, and how to apply them to improve everyday life.
Graduate engineering technology students learn to evaluate diverse points of view by integrating engineering, technology, and science into business and industrial applications. You will develop solutions for reliable components, manufacturing capacity, and testability that meet industry, military, and international standards, which will afford you career opportunities in defense, aerospace, automotive, chemical processing, healthcare, manufacturing, and mining.
With our hands-on training with professors who work in the industry, engineering technology graduates are prepared for careers at NASA, Festo, Rockwell Automation, Honeywell, General Electric, Lockheed Martin, Intel, Texas Instruments, Boeing, IBM, Tesla, and other leading companies in the engineering field.
Engineering Technologies Overview
Career Outlook
Engineering technology careers as a whole are expected to grow 13% through 2026, with an average salary of $82,860. The salary of an engineering technologist is typically $104,917 per year. Sales engineers, who sell complex scientific and technological products for computer systems, telecommunications, and more, earn approximately $101,420 per year. Computer hardware engineers who design, develop, and test processors, circuit boards, systems, and networks earn $115,000 per year. The average salary for an IT graduate is $69,000 per year. By the year 2026, an expected 80,000 sales engineers and 139,000 electrical and electronics engineering technicians will be employed, earning over $63,000. Mechatronics engineering technologists can earn a salary of $78,000 per year. Software engineers typically earn $104,000 and data engineers earn an average of $100,000 per year – both ranked within the 10 best jobs in the nation.
Capitol Tech Opportunities
Here's some of the ways that we prepare and connect you with the field of engineering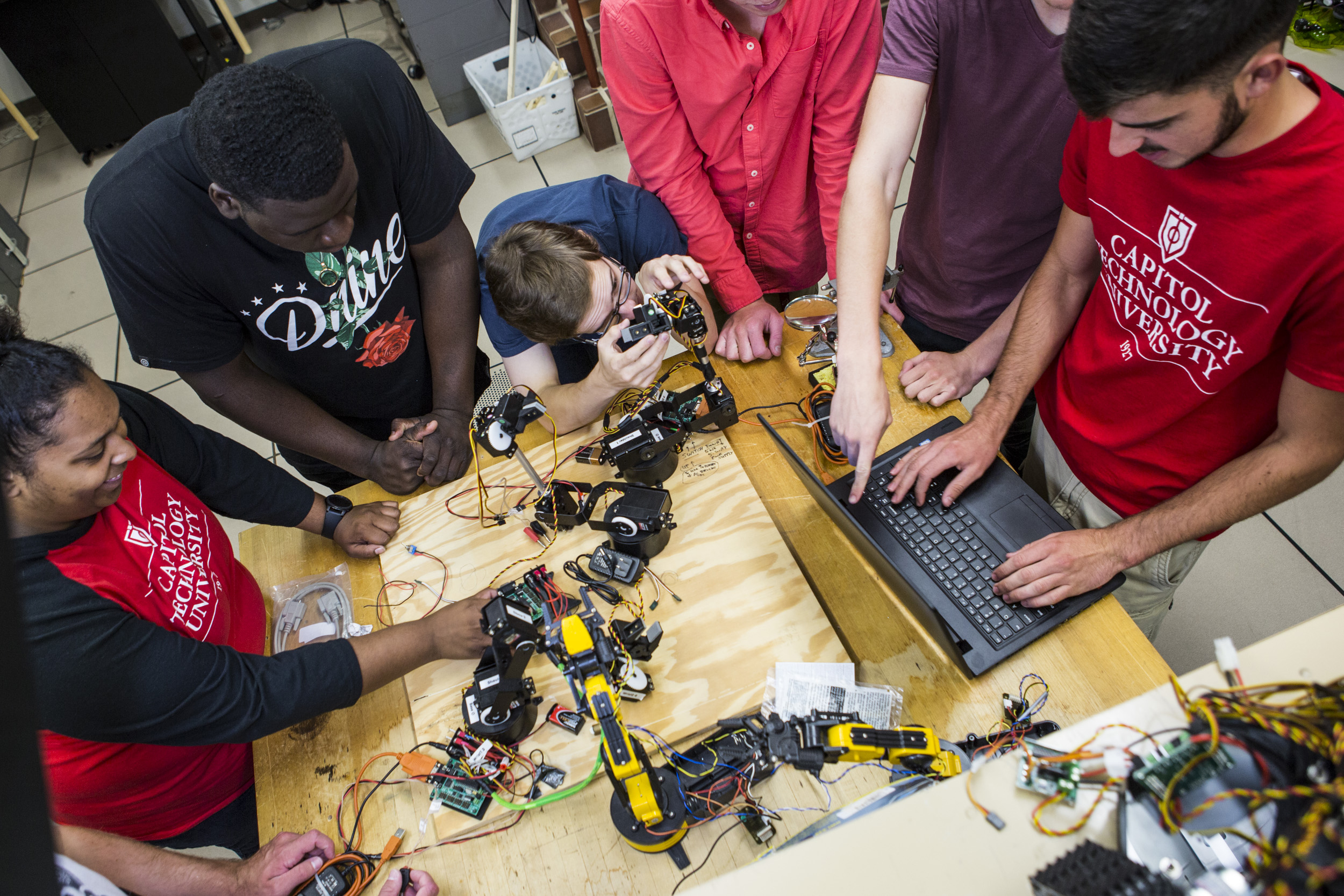 Institute of Electrical and Electronic Engineers Approved
Capitol Technology University's engineering technology program is just one of fifteen colleges and universities approved by the Institute of Electrical and Electronic Engineers (IEEE) as a provider of quality engineering education.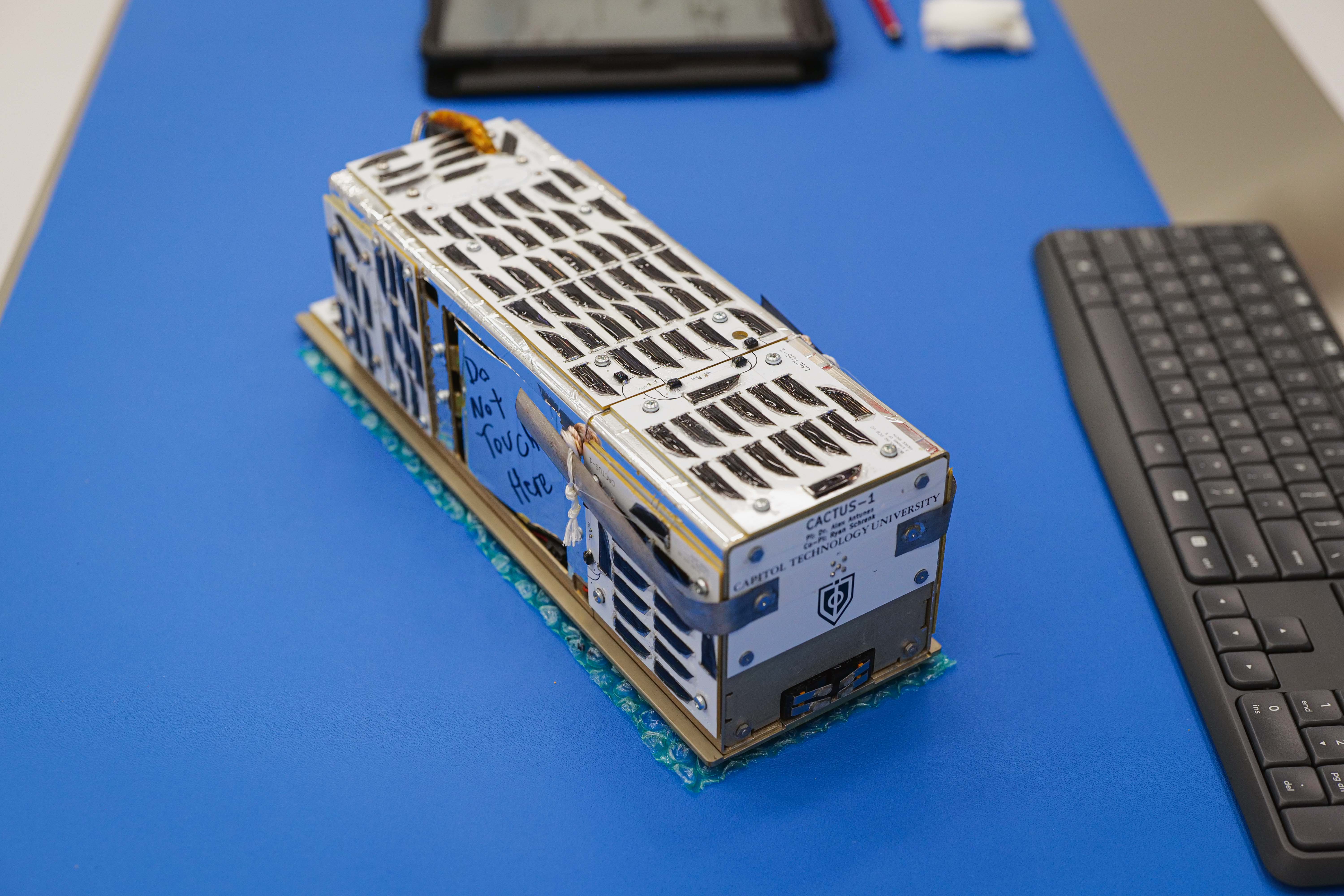 Research Collaborations with NASA
Capitol Technology University is an emerging hub for data collection and analysis in collaboration with NASA research efforts. Following NASA's launch of its first CubeSat (a miniature, cube-shaped satellite) in 2006, our engineering programs provide students with the hands-on experience to design, build, and deploy these instruments to inform ongoing NASA research. Our campus will also host one of the few observatories in the D.C. area, where students can remotely access satellites to observe and monitor objects like comets, asteroids, and meteoroids. Our graduates will possess the most current skills and knowledge in an evolving, cutting-edge specialization.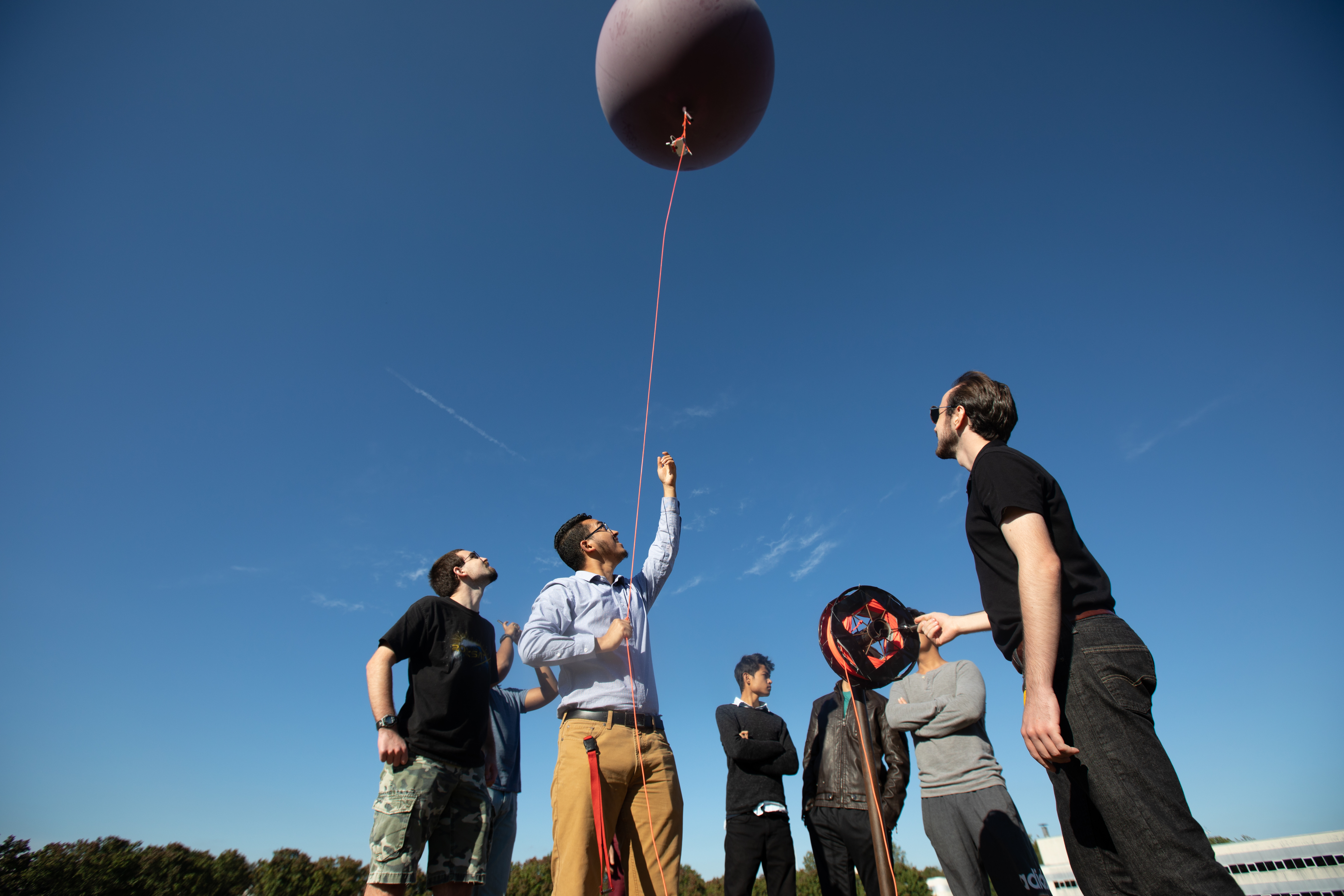 Research Collaborations with Maryland Space Grant Consortium
Collaborate with fellow students to develop and test high-altitude sensors and instruments used in a high-altitude balloon (HAB) launch. Students will design instrument housing structures, set payload requirements, and analyze data collected for projects like RockSatX.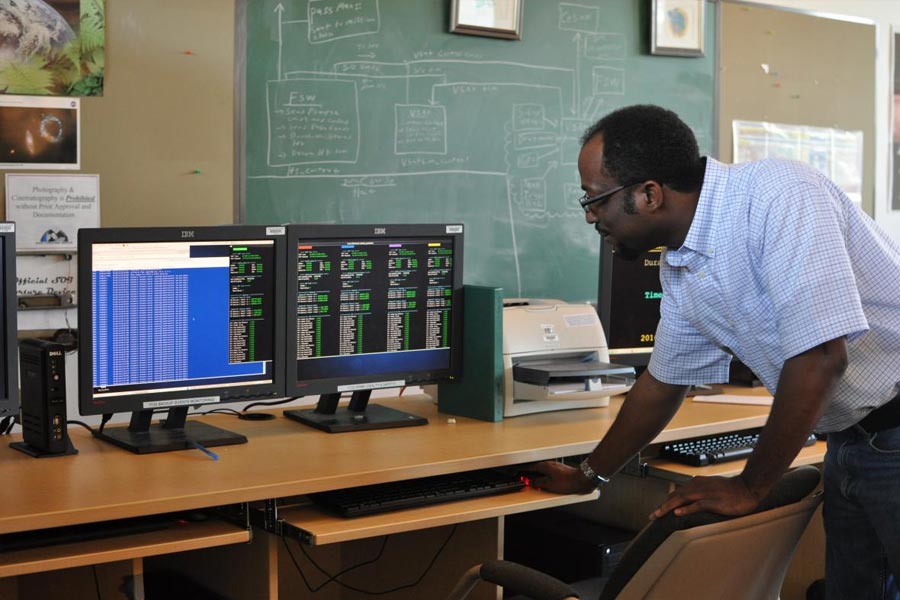 Space Flight Operations Training Center
What's it like to control a NASA flight mission? Enter this center and find out. You'll use actual spacecraft software to control virtual satellites, replicating the scenarios they would face on the job. The system incorporates tools pioneered by Hammers, which has supported more than 30 NASA missions with real-time simulation, flight, and ground software systems.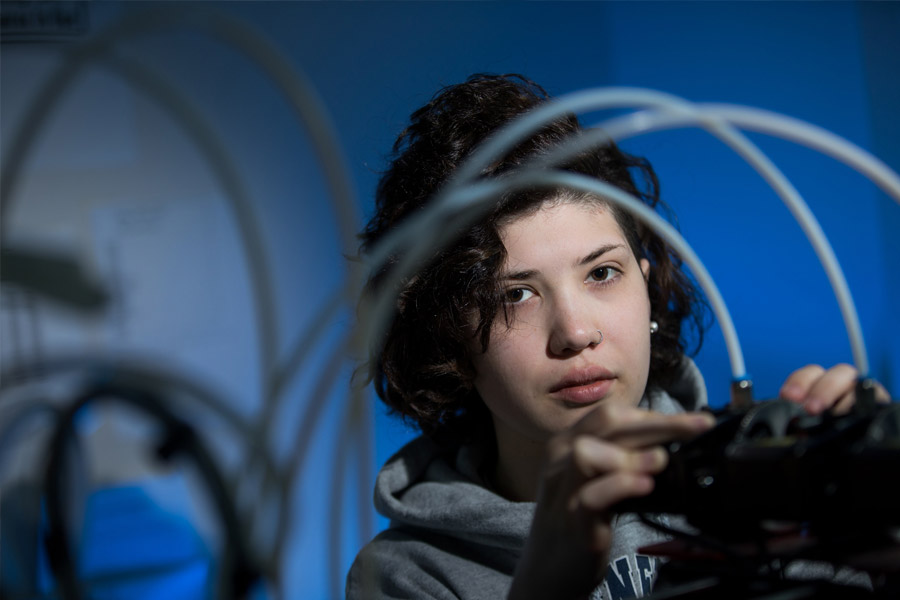 Hands-on Laboratory Experience
In our Fusion Lab, there are opportunities for students to develop and lead their own projects. There are multiple 3-D printers, a 1.4-watt laser, and computers equipped with modeling software at your disposal to work on picosatellite shell development and creation, high-altitude balloon payload projects, and other activities.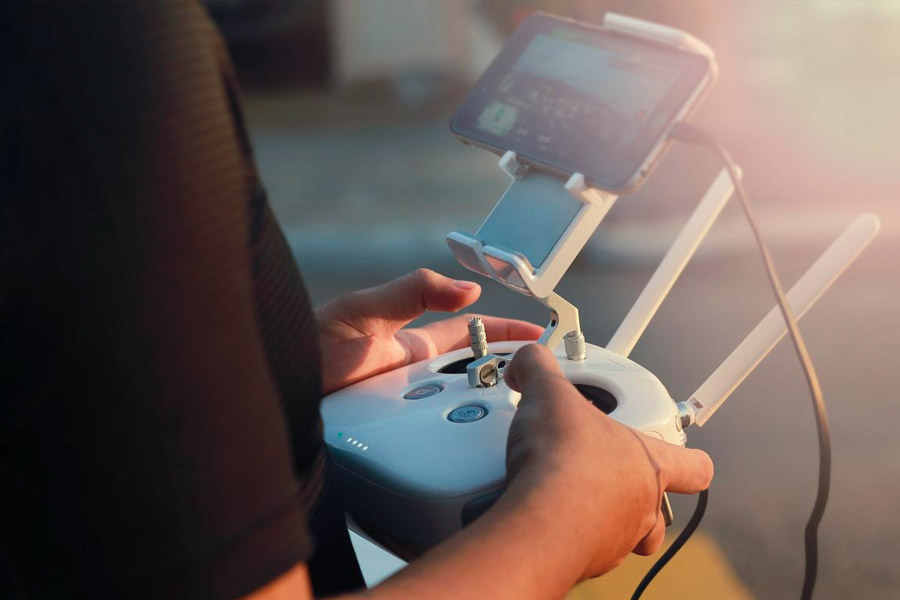 Center for Space Science Education and Public Outreach
The Center for Space Science Education and Public Outreach provides hands-on education and workforce development experiences for students in K-12, community colleges, colleges or universities and those who support them in achieving leadership careers in the science, technology, engineering and math (STEM) fields.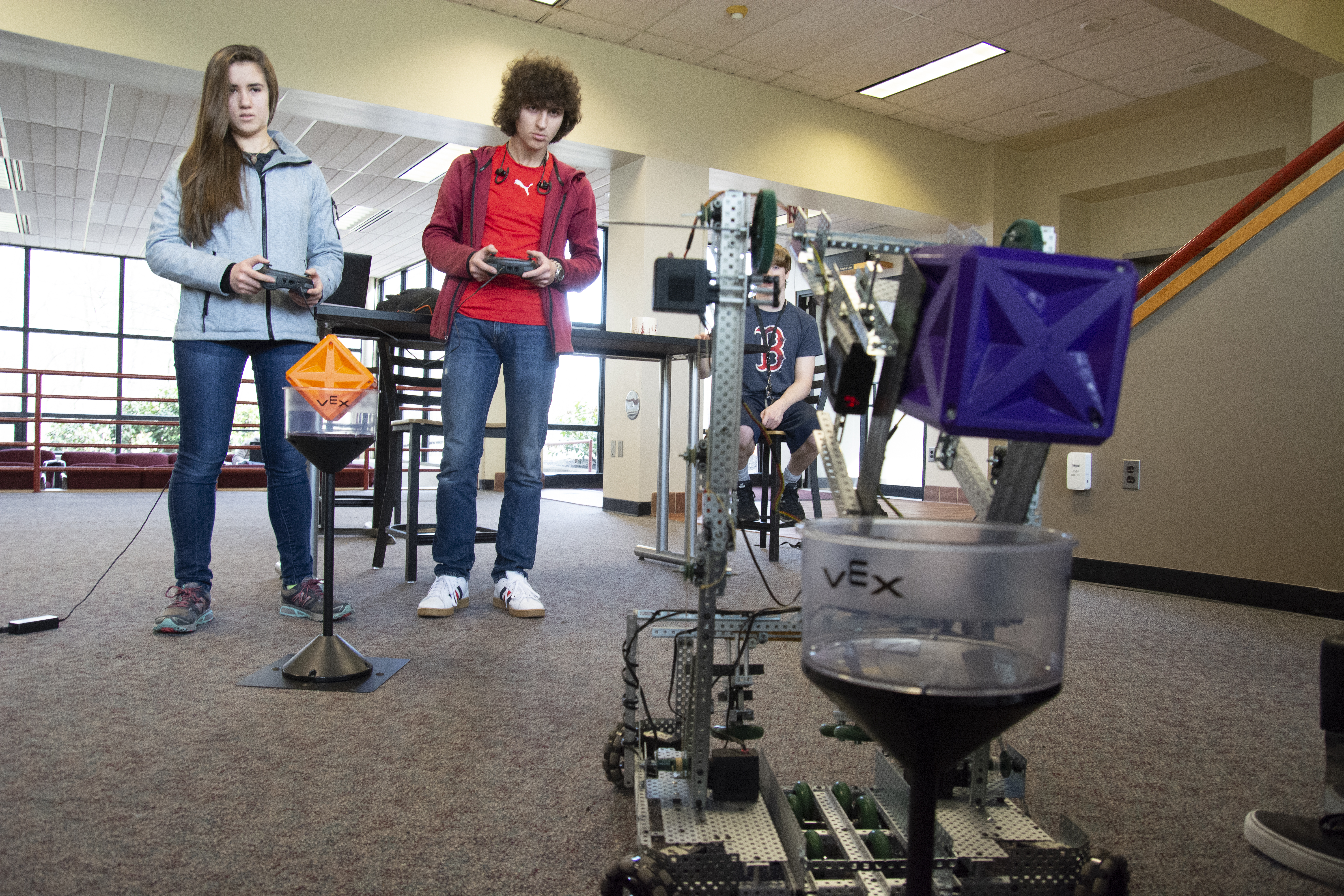 Student Engagement Opportunities
We believe in providing opportunities for students to become more involved in their education through networking events and peer groups. We currently have several established clubs open to students who are interested in taking their education outside of the classroom in the form of extracurricular activities, including the Astronomy Club, Engineering Club, and Robotics Club, to name a few.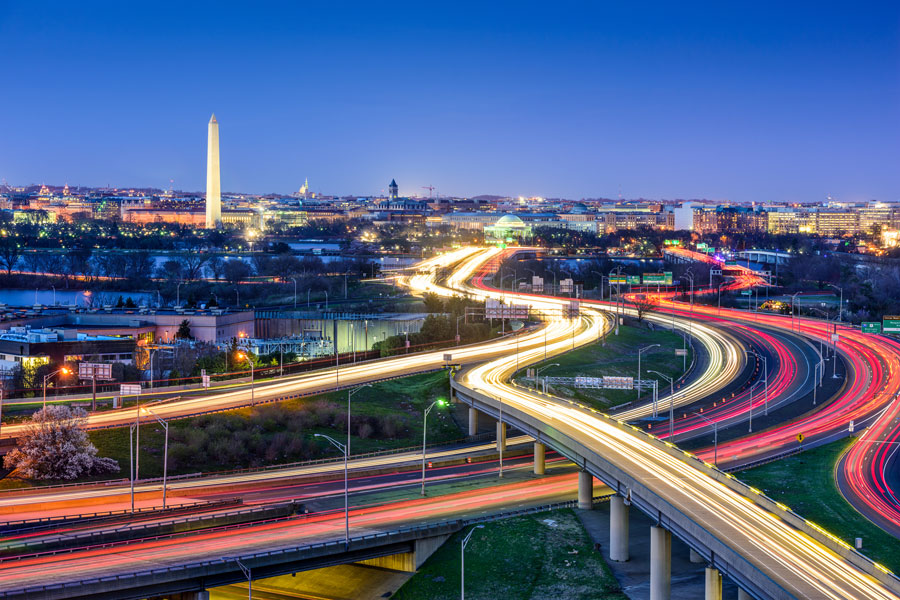 Washington, D.C. – Technology Career Hub
Earn your degree in the heart of one of the world's most important technology hubs surrounded by industry-leading federal agencies, engineering businesses, and tech startups in government, healthcare, defense, space, and professional services. This vibrant city offers a wealth of conferences, summits, workshops, and trade shows, as well as internships and job opportunities.