The annual Military-Friendly Schools list is out, and Capitol Technology University is again on the list.
Victory Media, publisher of the list, announced its results for the 2018-19 school year on Wednesday (April 4). It found that Capitol exceeds military-friendly benchmarks -- in some cases, by margins as high as 75% -- for academic polices and compliance, admissions and orientation, culture and commitment, financial aid and assistance, graduation and career prospects, and military support and retention.
Now in its 17th year, the Military-Friendly Schools list aims to identify the best higher education opportunities for veterans and their spouses. It "provides a comprehensive guide for veterans and their families using data suorces from federal agencies, veteran students, and proprietary survey information from participating organizations," Victory Media said in a press release.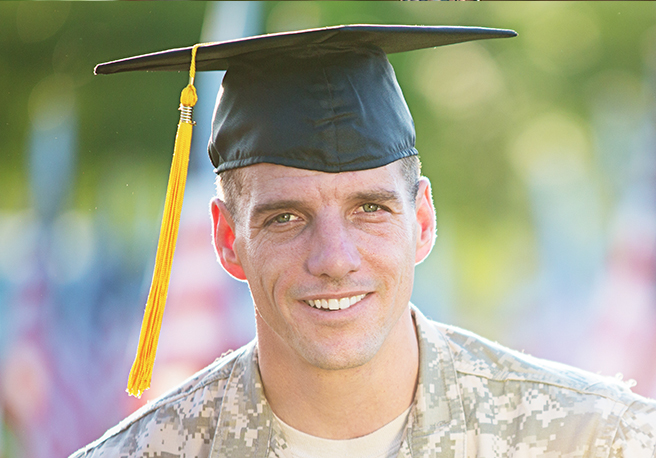 Dr. Bradford L. Sims, president of Capitol Technology University, said providing quality educational opportunities for the nation's servicemen and women is a high priority for the school.
"The men and women who safeguard our freedoms deserve to have the best possible avenues available for them as they transition into civilian life," Dr. Sims said. "We provide academic programs that enable them to build on the skills they have gained during their time of service, and we make these programs available and affordable through the resources that we offer."

Those resources include a tuition discount for active duty service members and their spouses -- $250 per credit for those pursuing undergraduate degree programs, and $350 for master's degree students.
Capitol is a member of the Yellow Ribbon Program, which enables qualified veterans to study at private universities for little or no cost. Students eligible for the program can attend one of Capitol's bachelor's, master's or doctoral degree programs tuition free.
Other benefits offered include a 50%  tuition discount for Maryland National Guard members for up to 12 credit hours per year, as well as tuition reimbursement support for online programs under the DANTES program.
Capitol prides itself on being a sound higher education option for soldiers and veterans because of its programs in high-demand fields such as cybersecurity, Sims noted.
"The US Army and other personnel branches are prioritizing cyber operations, which means that many soldiers are gaining experience in this arena," he said. "Capitol can then help them develop their skills further through our master's and doctoral degree programs."
Interested in learning more about Capitol Technology University, its programs, and  the resources available to active duty personnel and veterans? Contact Jamie L. Haines, assistant director of military and graduate recruitment, at 301-369-2305 or by email at jlhaines@captechu.edu.