Have you ever wished, while studying for a test, that you could go back and listen to the class lectures again so you could review key points?
Have you ever taken notes only to discover later that you missed something important?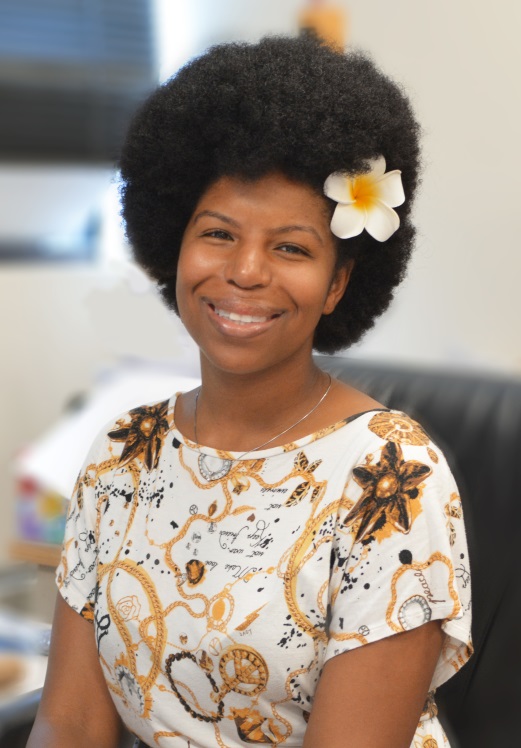 One of the most popular capabilities of Capitol's online learning platforms is that all lectures are recorded and archived for later use. For Melanie Young, a student in the MBA program, it's been a key contributor to academic success.
Young says that having this resource available often means she can clarify questions without having to e-mail the instructor, and it's also a significant study aid at exam time.
"Having the class session recordings is invaluable," Young says. "Since I'm kind of a night owl, I sometimes work on assignments at a time when it's not exactly feasible to contact my professor. Being able to go back to the recordings for clarification on notes or slides helps me get things done on my own schedule."
"The recordings are available for the duration of the term, so I can go back and review them any time I need to. That's a tremendous asset when studying for midterms or finals. In a regular classroom setting, the lecture happens and then it's over. Having the lectures captured and available for later use is one of the best things about distance learning at Capitol," Young said.
Capitol's online master's programs, including the MBA, are tailored for working professionals, like Young, who need to balance their jobs and academic schedules. All classes are scheduled in the evenings, with commute times factored in – and because the lectures are recorded, students don't have to worry in the event that they miss a session due to overtime at the office, gridlock on the ride home, or a missed connection during a business trip.
Young, who previously took master's-level classes at another institution before starting the program at Capitol, says she appreciates the extent to which the university accommodates the logistics involved in combining academic and professional life.
"The start times allow me to get home and get settled before the class begins," she said. "Evening classes for the master's programs at my old school started at 5 pm so I had to ask permission to leave work early every time I had class which was extremely inconvenient.  The program is also designed to really make the most out of the eight-week sessions so the MBA can be finished in a timely manner and help people advance in their careers more quickly."
The accessibility of faculty members is also a huge plus, Young says.
"The faculty for the program are seasoned in their fields of expertise so I can trust that I am receiving instruction from people with real career experience who really know what they're talking about," Young says. "And they're very accessible. My professors have been amazing about making sure they were available by phone and email to address any questions or concerns we had about the material. I had one professor, Jack Felsher, who said we could contact him for help even when he was on vacation with his family."
 "That level of dedication is impressive," she said.
Capitol currently offers, in addition to the MBA, online master's programs in computer science, cyber and information security, electrical engineering, information systems management, and internet engineering. For more information, contact the graduate admissions office at gradadmit@CapTechU.edu or phone 1-800-950-1992.