A university career fair offers a chance to make valuable contacts and find out about potential internships and full-time jobs.
But the window of opportunity is brief. Employers greet and discuss hundreds of students over the course of a day, and each student has only a limited time to demonstrate why they might be a good fit.
What are some strategies and best practices for students attending the event? We asked employer representatives attending Capitol's February 12 career fair for their thoughts.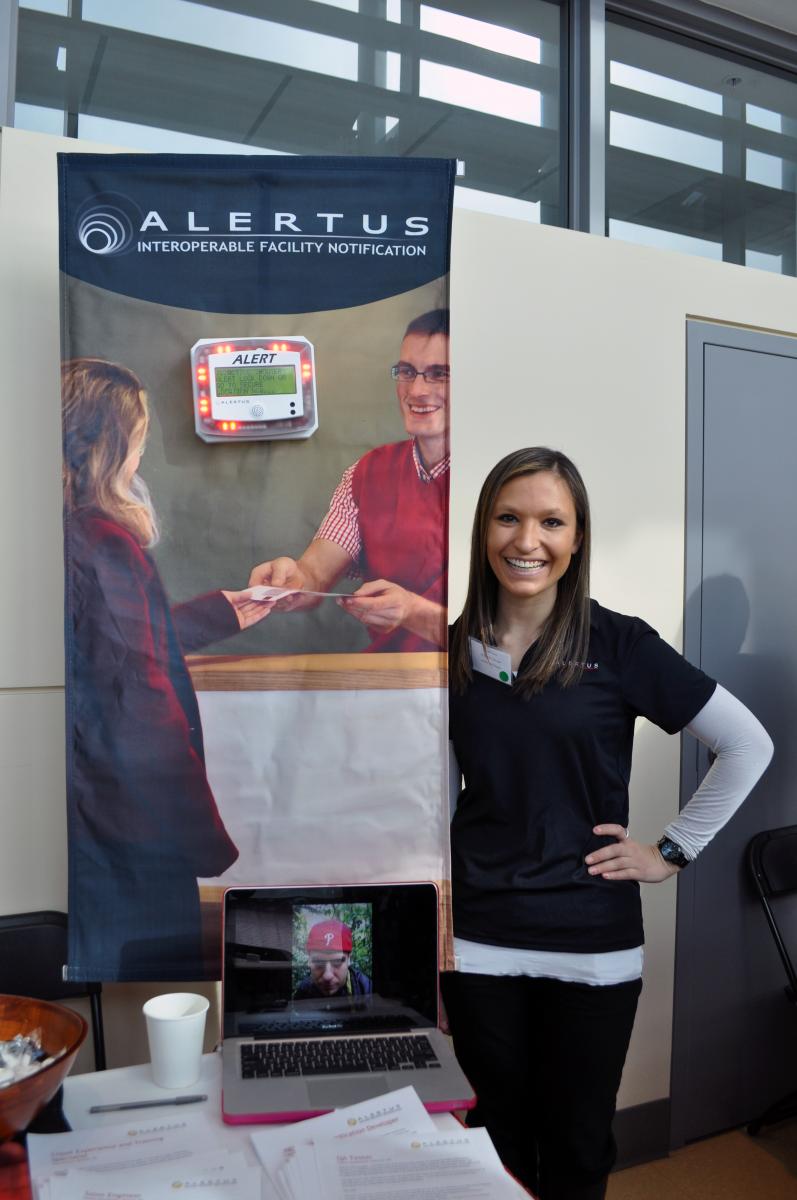 Nicole Sirpilla is a trade show coordinator for Alertus Technologies, which specializes in mass emergency notification products such as beacons, desktop alerting, and digital signage override. The company is currently looking to fill positions in engineering and quality control, and has a particular interest in candidates who can combine an engineering or technical background with a customer service focus.
In addition to technical expertise, people skills can make the difference during a brief interview, Sirpilla said.
"The first thing I would stress is confidence," she said. "When someone approaches the booth and they project a confidence, it naturally makes a great first impression."
Another tip: show a genuine interest in the company and its products.
"If you're able to make a specific point or ask specific questions about the product, it really shows that you're paying attention. We want people who are really engaged, who are passionate about the work we do," Sirpilla explained.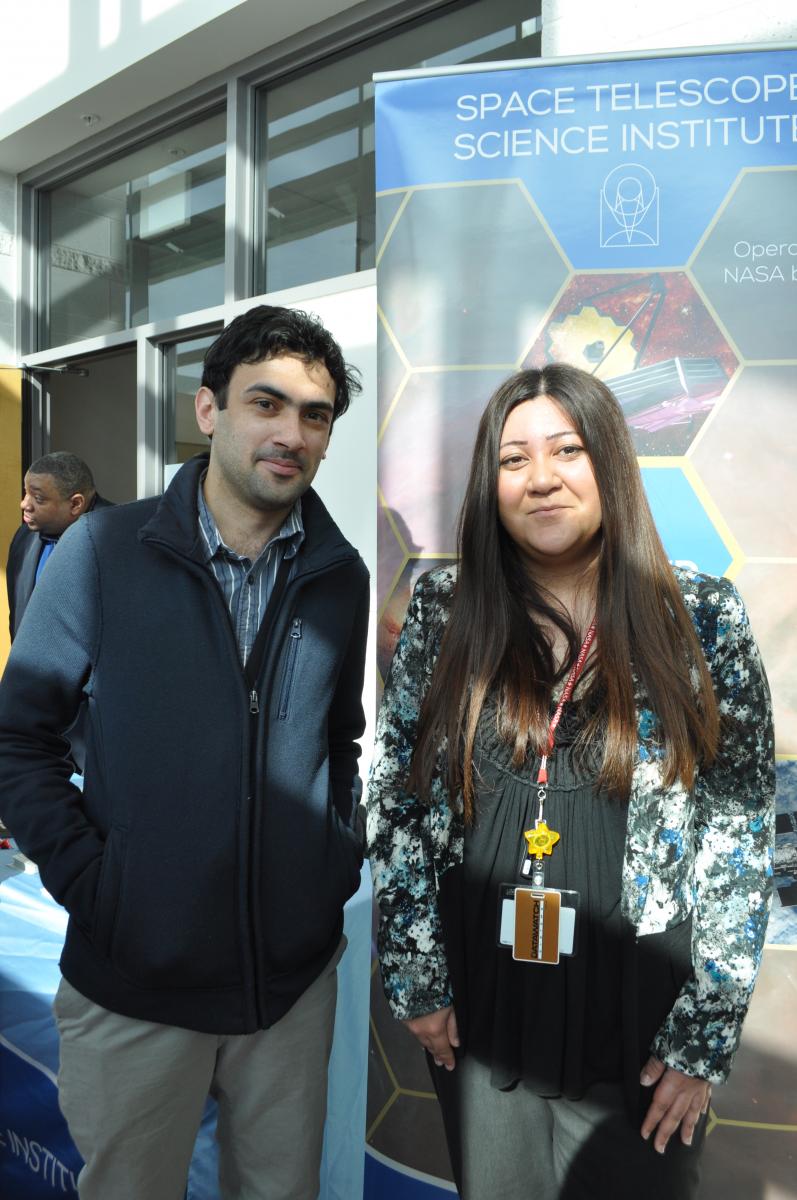 A few booths down from Sirpilla, flight operations engineer Michelle Elie of the Space Telescope Science Institute was talking with students about the Hubble telescope and the James Webb Space Telescope, which is under construction and scheduled for launch in 2018. STSI supports both of these missions, among others.
 Elie, a Capitol alumna, said STSI is not only looking to hire astronautical and aerospace engineers, but also has positions open in IT. She stressed, however, the importance of being able to show experience in addition to educational attainments.
Students at Capitol, she said, have the opportunity to build up the needed experience through participation in projects such as HERMES or TRAPSat. Co-ops and internships also provide important avenues, she noted.
"You'll want to mention whatever projects you've been working on, any practical experience that you have in the field," Elie said. For students who haven't yet built up that track record, she added, her company does offer internships.
Like Sirpilla, she noted that personality and attitude can help a potential recruit stand out from the crowd.
"Just be friendly, tell us what you want, show us interest, show us an eagerness to learn and explore," she said.
Capitol's Career Fair is held each year during the spring semester at the McGowan Center on campus, and is a mandatory requirement for students who wish to be eligible for the university's job guarantee. This year, 23 employers participated in the event, which drew around 200 students.