Before you can really discuss the best way to write your resume and what to do or not to do, it's important to take a step back and think about why you're writing it. What are the goals of this resume? Understanding your goals is the guiding factor in purposeful, well-developed application materials.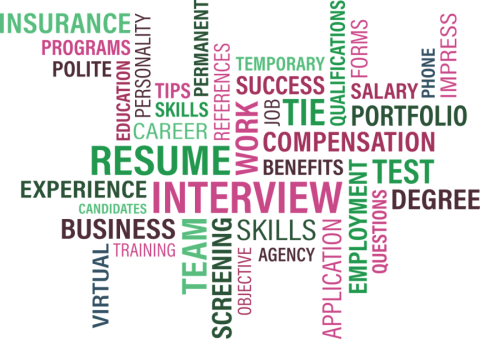 When a company posts a new job on an online job board, applications begin flooding in. People who are completely unqualified will apply alongside people who are over qualified, hoping to get their foot in the door with that company while vying for another position or a higher title*. Companies need to be able to determine which of these applicants are close enough to the mark to justify the time spent contacting them; otherwise they will waste thousands of hours per year interviewing unqualified or overqualified candidates.
This is what makes it important for you to develop a resume that is clear, concise, targeted, detailed, and accomplishment-driven. However, some people don't include what they should on their resume because they're afraid it will have a negative effect on their chances of getting that job.
Here are some common myths that people believe about resume writing:
You should write "References available upon request" at the end of your resume – This tradition hails from the time before online applications and becomes a waste of valuable space.  Most online applications require you to provide references before submission, and those who do not know they can ask for references when the time comes.
It is not okay to repeat the same thing on multiple jobs – Professional resume writers and novices alike fear monotony in resume writing. However, it is fine to have mimicked language from one job to the other. Many times, employers are attempting to establish longevity of a certain skillset, accomplishment, or responsibility in multiple jobs over multiple years, and repeating phrases allows the reviewer to establish the continuity of that skillset. I am certainly not saying that every job on your resume should sound the same, but a similar bullet point will not eliminate you as a candidate. Also, if you were a line cook at McDonalds, then at Burger King, the likely transferable skills are similar, if not identical, and attempting new language for each would be difficult and sometimes even confusing for the reader. In this type of case, all the bullet points can match.
You can use the same resume for every job for which you apply – Technically this is not untrue, it just isn't the best way to go about applying. It is better to apply for fewer jobs with a targeted resume than to apply for many jobs. Spend a few minutes curating your resume to be a better match to the job description; this draws a clearer picture for the person reviewing your resumes or for the Applicant Tracking System matching keywords.
You must be 100% qualified to apply for the job – Recruiters sometimes call candidates that are a 100% fit for a job and willing to take that job and salary, a "purple squirrel." What that means is that often, perfect candidates do not exist. Most hiring managers will have to compromise and find candidates who are mostly qualified and possess the most important traits and experience. Candidates who believe themselves to be 85% qualified should apply for the job.
Resumes must be only one page long – It's not technically wrong to have a one page resume. One page resumes are usually the most appropriate for traditional age college students without much work history. However, if you have a lot of project experience, internship experience, or previous military or work experience, it is becoming increasingly accepted to write longer resumes. Just make sure what information you provide is substantive and ensure brevity to show an ability to edit and provide the most relevant information. However, never have a resume longer than two pages.
Find a way to stand out by using fun fonts and color – If you are in a creative field, this may work. However, for most Capitol Technology University students, who will be entering federal/public service, contracting, or tech-based fields, this type of standing out does not help your candidacy, and can often even hurt. Your best bet is to use 12 point font, Times New Roman font (best for applicant tracking systems), black ink, and not too much bold, lines, or italics.
The hiring manger or recruiter cares about your application just as much as you do and will spend time reading every word – People with the power to forward your resume are often reading hundreds of resumes for each job opening. Employers will often not read deeper until they invite you for an interview. According to The Ladders (take with a grain of salt, they are trying to sell their services), employers read resumes for the first time for an average of 6 seconds (https://cdn.theladders.net/static/images/basicSite/pdfs/TheLadders-EyeTracking-StudyC2.pdf), so make those 6 seconds count by creating a targeted resume.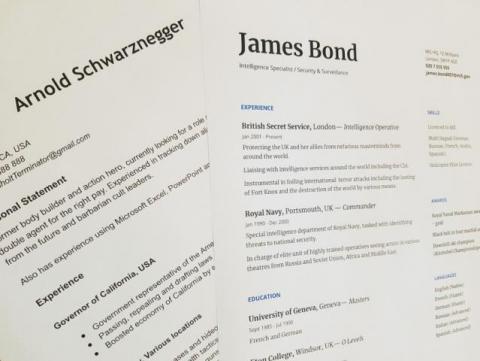 These are just a few myths of resume writing. However, resume trends can change quickly. Make sure to keep your eyes out for information from legitimate sources, ask alumni and mentors for feedback, and ask for feedback from employers. If you are a Capitol Technology University student or alumnus and you need assistance writing a resume, see the Student Success Center or email careers@captechu.edu.
If you're looking for more in-depth advice, Capitol's previous Director of Career Development recorded a webinar discussing how to develop the right type of resume. You can view the recording here: [https://mycapitol.captechu.edu/ICS/Portlets/ICS/bookmarkportlet/viewhandler.ashx?id=abb702f1-bb93-43c7-bffb-35a9b75580af OR  go to: https://mycapitol.captechu.edu/ICS/College_Offices/Career_Services/Events_and_Webinars.jnz and select "Career Fair Resume Webinar in the upper right hand corner."]
*If you are overqualified for a job that you are applying for but you are legitimately interested in that position, not using it as a way to get an "in" with the hiring manager, it is important to express that in the cover letter. This will help prevent your candidacy from being eliminated due to over-qualification.