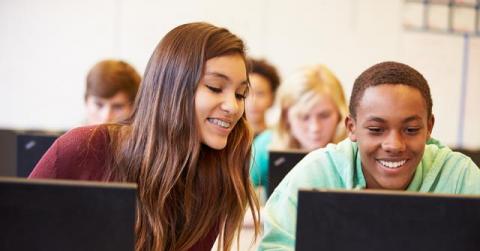 With National Cybersecurity Awareness Month now in progress, a professor at a leading university cybersecurity program says it's essential not to overlook a key demographic: high school, middle school, and even elementary school-age kids.
"Technology is advancing and kids these days are born with iPhones in their hands, so to speak," says Dr. Mary-Margaret Chantré, who teaches at Capitol Technology University. "Many times, if an adult talks to them about computers or the internet, they'll roll their eyes and say 'we knew that back in high school.'"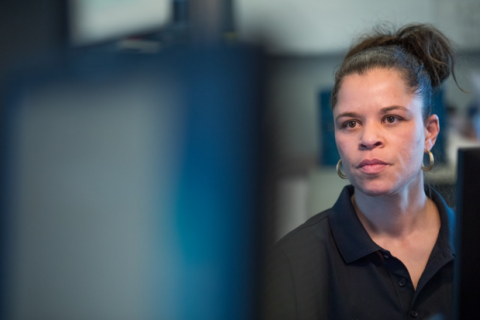 "Their lives are immersed in technology – they don't know what it's like to grow up without a computer or smartphone," she said.
But computer wizardry doesn't necessarily mean awareness of cybersecurity risks – for the same reason that driving a car doesn't imply knowledge of how the car was engineered.
"That's where we come in," Chantré says. "Kids can get on a device and use all the apps, but without understanding how the apps were developed and what the vulnerabilities may be. And that's a problem, because many apps do in fact present risks."
Capitol, home to one of the nation's first degree programs in cybersecurity, has been helping to build cyber awareness among young people through an ongoing program dubbed Cyber Saturdays. During these events, held throughout the year, Capitol mentors guide participants through activities and games that are designed to introduce kids to cybersecurity and teach  them foundational knowledge and skills.
The next Cyber Saturday is being held on October 27, in conjunction with other National Cybersecurity Awareness Month events at the Laurel-based university. Interested? Register here.
"We have been reaching out to younger age kids in addition to junior and high school students," Chantré said. "We're hoping the event will draw kids from fifth, sixth, seventh grades and up. Maybe even fourth grade, if possible.
The events are both fun and educational in nature, Chantré says.
 "We introduce them to digital lockpicking. We take them up to the Cyber Lab and run a real-time view of vulnerabilities that exist in the system – who's attacking networks. We give them hands-on, as much as we can, working with Linux operating systems and command lines --  things that a systems analyst or security analyst would do on a regular basis.
The October 27 event will also highlight the winners of an annual poster contest in which Capitol Technology University students devise creative ways to get the message out about cybersecurity.
"It's another way of building awareness in the community," Chantré said.
Want to learn more about Capitol's Cyber Saturdays, summer cybersecurity camps, and degree programs at the university? Call 1-800-950-1992 for more information or contact Dr. William Butler, chair of the cybersecurity program, at whbutler(@)captechu.edu