Do your career plans involve a security clearance? Think ahead and avoid red flags
By Sarah Alspaw,
Director of Career Development and Student Success

Many Capitol students and alumni feel called to serve the American people by finding work within the government or an affiliated contractor. Often, such jobs involve access to national security secrets. That, in turn, requires a security clearance.
Clearances come at different levels. Some positions that do not require security clearances still require the prospective candidate to undergo a type of background investigation known as Public Trust.
Because so many of the careers our students are interested in require clearances, it's important to think ahead and avoid behavior during college that can limit the ability to obtain one. A quick disclaimer: I am not an adjucator. The information provided in this post is drawn from public information sessions given by different government agencies.
There are many activities that can hamper a student's chances of being cleared. For now, I'll highlight four:
Illegally downloading licensed materials without paying for them.  Examples include textbooks, movies, music, or videogames.
Illegal use of drugs, including illegal drugs or prescription drugs not prescribed to that individual.
Outstanding credit issues that are in default or not being paid as required (not including loans while actively a student).
Close and continuing contact with individuals outside of the United States.
Other potential show-stoppers can be found here.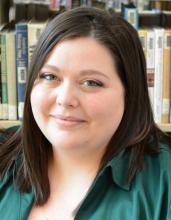 If you intend to go into a career that could require a clearance, it's best to steer clear of drugs altogether, and refrain from illegal downloads. You should also keep your finances in good shape and make sure you are paying back any loans or debts.
In the case of foreign contacts, the adjudicators are seeking to determine if the applicant "has divided loyalties or foreign financial interests, may be manipulated or induced to help a foreign person, group, organization, or government in a way that is not in U.S. interests, or is vulnerable to pressure or coercion by any foreign interest." Having a foreign friend or acquaintance will not necessarily block a clearance, but all such contacts must be reported – and your adjudicator will scrutinize them carefully, especially if the contacts involve foreign governments or financial interests.
So, what if you've made some unwise decisions in the past and are now worried about your prospects of getting a clearance? The key, in this situation, is to be up front and honest – both while filling out the required SF-86 form, and during your interview with an adjudicator. The government wants to determine if you are trustworthy. Being up front during the process can demonstrate trustworthiness, even if you've been involved with some of the activities noted above. Lying or obfuscating about your activities will show clearly that no one should trust you with access to sensitive information.
Interested in a career in national security? Students who have completed at least 24 credit hours, have a 3.0 GPA, are US Citizens and clearable, and are interested in National Security should apply to the National Security Scholars Program through the Maryland Independent College and University Association. Students must apply through Capitol (cannot apply on their own), if you are interested in applying, please email careers@captechu.edu as soon as possible for additional information. The final deadline for submission to the university is October 15th, 2018, please email careers@captechu.edu as soon as possible to ensure you can gather all materials needed to apply in time.