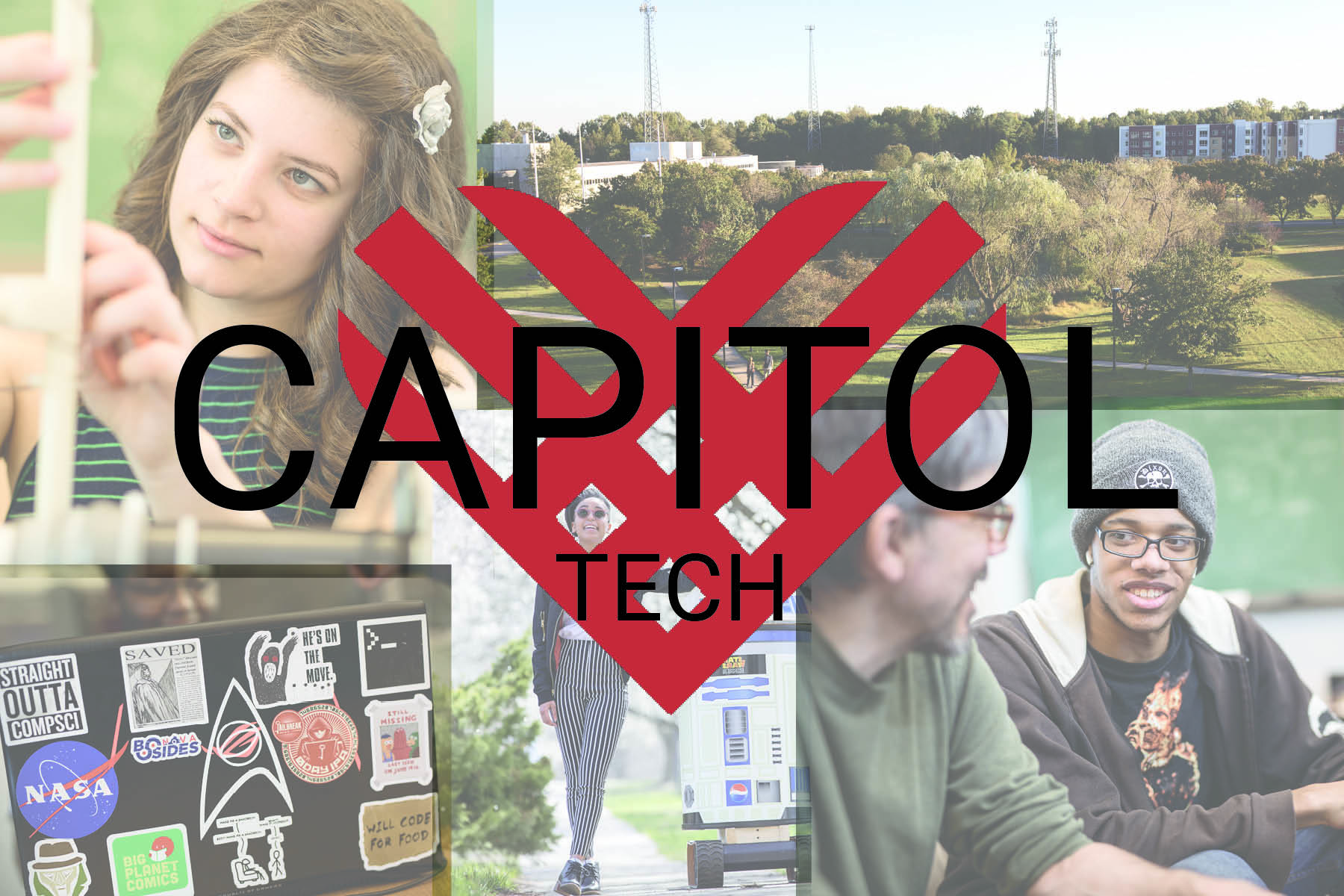 From designing satellite payloads to combatting threat actors in cyberspace, students at Capitol Tech are applying their skills and ingenuity to exciting projects with the potential to better our world.
Giving Tuesday – marked every year at the start of the holiday season – is an opportunity to support their efforts by donating financially to Capitol.
"At a small school like Capitol, your donation can really make an impact," says Melinda Bunnell-Rhyne, vice president for student engagement and university development. "It can mean new tools and software for our Cyber Battle Team, providing them with an extra edge as they head into competitions. It can mean supplies and parts for the young engineers collaborating on projects in our Fusion Lab. It can mean Student Life has more resources to share with student clubs on campus."
Hesitating to give because you don't have the resources for a large donation? Small gifts can make an outsized difference, especially at a close-knit school like Capitol.
"If all the members of the Capitol community contributed even a small amount to the school, the overall impact would be tremendous," notes Bunnell-Rhyne. "What we most like to see is an active community that supports the university on an ongoing basis."
To contribute , simply visit our donation page, or contact the university's advancement office for more information on ways to support Capitol students. While Giving Tuesday has special significance as a nationally observed day of philanthropy, donations to Capitol are welcomed at any time of the year.
Established in in 2012 by New York's 92nd Street Y in partnership with the United Nations Foundation, Giving Tuesday is designed to bring together a wide spectrum of organizations and individuals to promote philanthropic giving at the start of the holiday season, in part by harnessing the power of social media. The event has grown steadily since its inception; in 2017, it raised an estimated $274 million for nonprofits.
Click here to learn more about Giving Tuesday and about ways you can get involved.