How the Healthcare Industry Can Benefit from Business Analytics
February 7, 2018
Can you see yourself as an agent of change? Do you want to help improve healthcare for millions of Americans? As a business analyst with the ability to understand and apply data, you'll be in a position to help hospitals, clinics, and doctor's offices provide better care while reducing cost and inefficiency.
Experts see better business analytics as central to reforming the U.S. healthcare system, which is regularly blasted for its poor performance compared to other industrialized countries. In a 2014 paper, Michael Ward and co-authors Keith Marsolo and Craig Froehle found that business analytics has the potential to radically reshape healthcare.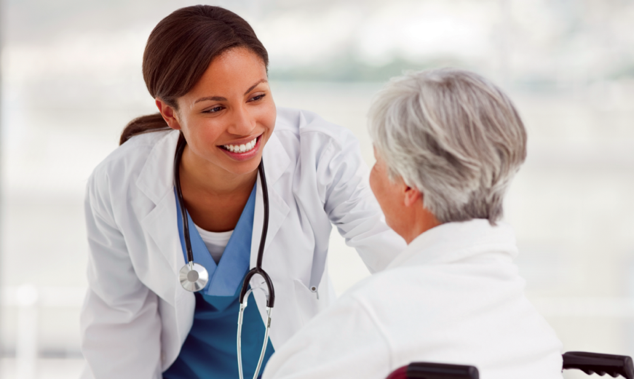 The healthcare industry is in need of tools to control costs while improving quality and delivery of care. Improved data and metrics – in the hands of professionals with the needed analytical skills – can be used to progress almost any aspect of healthcare operation.
Below are just a few of the ways in which the U.S. healthcare industry can benefit from data-driven business analytics.
Emergency room care:  "By analyzing patterns in emergency-room care, for example, hospitals can refine their staffing strategies, determining how many nurses might be needed during different shifts," notes Ingram Micro Advisor. "The same analytics can be used to determine the need for hospital equipment, specialized care facilities, or any aspect of operations."
Personalized treatment: Analysts can use statistical tools to help physicians determine the appropriate course of treatment for an individual patient, instead of using a "one-size-fits-all" approach. With the help of predictive analysts, doctors can identify what treatments are likely to work best for a patient with a particular genetic makeup and medical history. That leads to higher patient satisfaction, greater efficiency, and lowered costs, writes Christian Ofari-Boateng.
Chronic disease databases: By collecting, aggregating, and exchanging data from patient visits, the medical community can continually improve its understanding of chronic diseases and the efficacy of treatment options.
Reduced administrative costs: Hospitals are staggering under the burden of costly administration. One-fourth of healthcare system budgets go towards administrative expenses, HealthcareITnews quotes consultant George Zachariah as saying. Data-driven business analytics can help hospitals and clinics streamline administrative tasks and free up funds for improved resources and services. Personnel can be allocated more efficiently by analyzing where and when they are most needed. Finally, data-driven improvements in the approval and reimbursement process can also ease tight cash flow, a problem for many hospitals and clinics.
Disaster planning: Relief operations in the wake of natural catastrophes and other disasters are frequently hampered by lack of information, as Capitol Technology University doctoral student, Williams Ojo explained during a recent presentation to the Decision Sciences Institute. Business analysts can harvest data to ensure that supplies and personnel are going to those most in need.
Although debates continue about the long-term shape of U.S. healthcare, one thing is clear: transformation is under way. As a business analyst, you can be part of that transformation. For more information on how Capitol Technology University can help you build a career path through our innovative undergraduate, master's, and doctoral programs in business analytics, contact us today!