Making the move: why Capitol is the best choice for wireless professionals seeking cybersecurity expertise
Wireless communications professionals with an interest in gaining cybersecurity expertise had the opportunity at last month's IWCE Expo to learn about the programs and resources available at Capitol Technology University, a leader in the cyber education field.
 Xavier A. Richards, associate director of graduate recruitment, was on hand to answer questions about the field and talk with working professionals about how the university's flexible, online programs can help them acquire new expertise while maintaining their career and family commitments.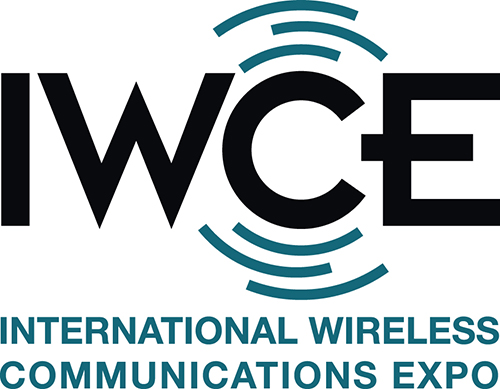 She spoke with Capitology about the IWCE experience.
Among the IWCE attendees you met, what seemed to be the main reasons for being interested in the cybersecurity field?
Generally there were two reasons. Some were seeking to make a career change – they've been in the wireless communications industry, and now they'd like to switch to cyber. More often, though, the individuals I met with are committed to the wireless field, but they are looking for ways in which they can incorporate cybersecurity strategies within their companies and organizations.
Many of the visitors to Capitol's booth said they came because they'd attended the seminars given at the event by Capitol faculty. William Butler, our cybersecurity program chair, and other members of the Capitol faculty and administration gave talks covering the fundamentals of cybersecurity, and also looking at specific areas of concern, such as power grids and the Internet of Things. The keynote speaker at the event, US cyber defense advisor to NATO Curtis Levinson, is a Capitol trustee.  These seminars and speeches generated a great deal of interest and prompted attendees to check out our booth.
What does Capitol offer professionals in this field?
Our degree programs in the cyber field include a master's and a doctorate, along with certification programs for those who want to build up their knowledge and credentials, but are not yet ready to undertake a degree. The IA certification program consists of four classes – twelve credits in total – and it includes the foundational courses they need in order to start making the transition.
But I'd also recommend considering our master's program. It includes a bridge course that caters to career changers. It's the very first course in the program and it's for people who do not have the background.
What makes Capitol the go-to institution for those who are seeking to supplement their expertise and credentials, or who are considering a career change?
That's easy. We have top-notch faculty who work in the industry. That's one of the main reasons why I think a lot of individuals come to us. Our professors are practitioners who are out there in the field, who keep up with industry trends and who know what is going on right now. They bring that knowledge to the virtual classroom. Students like the fact that they'll be learning from individuals with high levels of skill and expertise, who can keep them abreast of what's going on.
A second reason is the strength of our curriculum. We get advice from several government agencies as well as partners in private industry. Their recommendations help shape our curriculum. As a result, the quality of our academics and the quality of our faculty are both very strong.
For many, though, the key reason is the flexibility we provide through our online programs. At IWCE, almost everyone you meet is a working professional. They're not looking for a full-time program that would require them to leave their jobs and go live somewhere else. They're looking for an academic program that is rigorous but also provides the flexibility that  they need, allowing them to work, raise their families, and pursue their academic goals at the same time.