The president of the Catholic University Institute of Buea (CUIB) was at the Capitol Technology University campus in Laurel, MD on Wednesday (October 14) to flesh out new details of a partnership announced earlier in the year.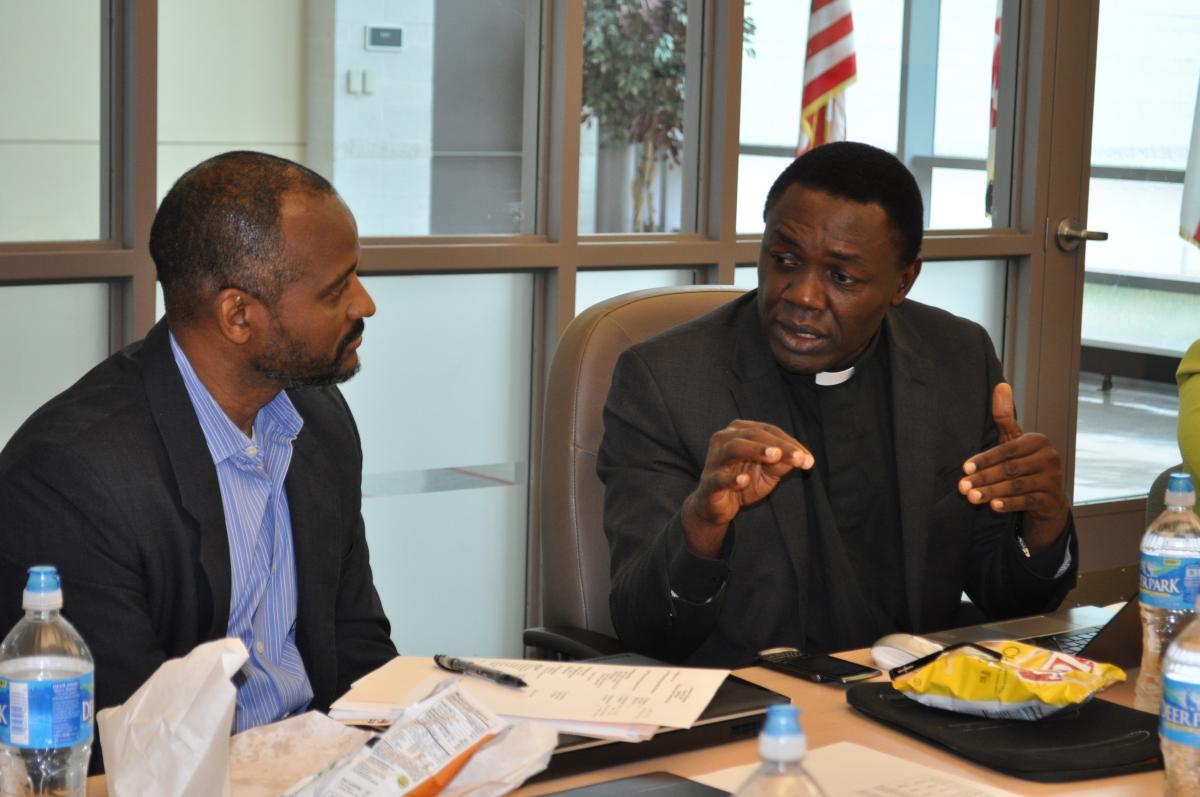 Fr. George Nkeze (pictured, right) met with Capitol administration and faculty, including Vice President of Academic Affairs Vic Maconachy, Vice President of Enrollment and Student Services Dianne O'Neill, Academic Dean Helen Barker, and the chair of Capitol's cybersecurity program, William Butler (left).
CUIB, founded in 2010., is building one of West Africa's first academic programs in cybersecurity, a field of rapidly increasing importance around the globe. Capitol has agreed to mentor the effort by training CUIB faculty and helping to develop curricula and materials.
Faculty from the partner institution will have the opportunity, as needed, to visit Capitol and make use of the university's Cyber Battle Lab, an innovative facility that aims to set the bar for real-time, hands-on cybersecurity training.
Possible future plans include hosting CUIB faculty at the Laurel campus and making Capitol courses accessible to CUIB students via online platforms.
"The meeting today with representatives of the CUIB was another step towards establishing a more formal agreement between the two universities on a collaborative cybersecurity education degree program," Maconachy said. "We look forward to the next step."

Capitol and CUIB signed a Memorandum of Understanding (MoU) in July. According to O'Neill, Wednesday's discussions aimed at developing more details of the planned collaboration. "We're at the next level," she said.
Forging international partnerships is one of the goals laid out in Capitol's five-year strategic plan, adopted in 2013. Among other avenues of institutional deveopment, it outlines a commitment to become more active in serving international countries, companies and learners.
"I'm very excited about our continuing partnership with CUIB and the expansion it brings for our internationalization," O'Neill said.