As part of a regular series, we're talking with students, faculty, and staff about the things that make Capitol a great place to learn, build, and succeed. Today, we spoke with Samantha Van Sant, associate director of admissions. Samantha has been with Capitol since 2015, working with prospective students, managing open houses, and traveling across the country – and even across the globe -- to get the word out about the university and its programs. Outside of her professional life, Sam is active in improv theater and performs around the area with her indie group, Topiary.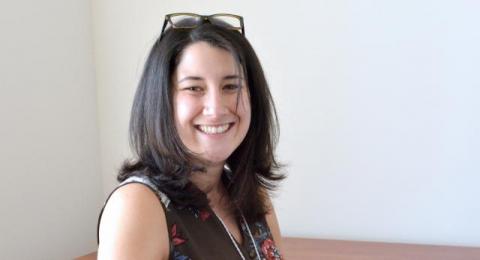 I like the fact that Capitol embraces its identity and its geek culture so unapologetically. That makes our students feel empowered to do the same. At the end of the day, they can make a successful living, doing what they love to do. I think that's amazing, and it's also rare among higher education institutions. I particularly appreciate the fact that we seek out and admit students from traditionally underserved communities.
Geek culture is a culture of innovation. Our students tend to share a lot of the same interests. They love to tinker with robots, machines, or any sort of technology. They want to take things apart, learn how how they work, and put them back together. They all love gaming – both video and tabletop. Capitol appeals to students because we embrace that culture. It's who we are.