Engineer's week is here, and Capitol engineering students from all specializations are coming together to make it a great week full of learning, community, and geeking-out together.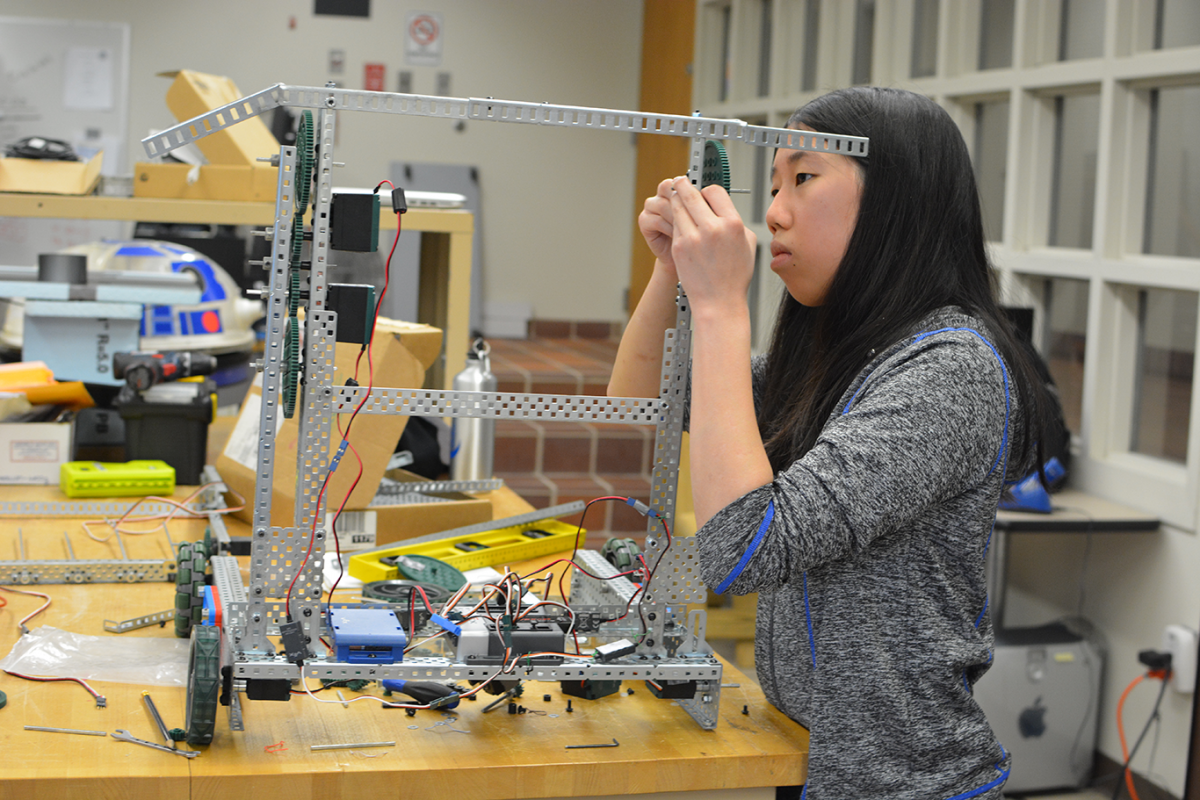 Annie Yang, an electrical engineering student at Capitol, has been gearing up for engineer's week for weeks now. One of the founding members of Capitol's robotics club, Yang promises that the robotics club has something fun planned for the community.
Yang, a junior at Capitol, is also a part of the undergraduate mentor for Flowers High School students' project. A student position, where Yang helps to mentor high school students interested in learning more about the fascinating world of robotics.
We sat down with her to learn more:
SVH: So, what kind of involvement have you had with the robotics club at Capitol?
Yang:  Currently I'm the secretary of the robotics club. I was one of the founding members too. Two other members, Dean and Jacob, were also founders.
SVH: Can you tell me if the robotics club is planning to do anything cool for engineers week?
Yang: Oh, yeah. (She laughs, but doesn't elaborate).
SVH: Is it a secret?
Yang: Yes, it's a secret for now, but we will be ready.
SVH: Let's change topics, then. What made you want to be a mentor for high school students?
Yang: Well, when I was in high school I was very interested in robotics. And it kind of made me really excited to help others.
SVH: That's awesome. What kind of projects are the students you're working with doing now?
Yang: Well, one of them wants to build an autonomous solder.
I give her a bit of a blank stare and she laughs.
SVH: I'm trying to picture that.
Yang: He made an arm.
SVH: Oh!
Yang: Yeah, it is for circuit boards, because with some electronics boards the solder wears off over time and people tend to throw them away, so it's kind of wasteful. This seeks to solve that.
I'm working with two students. The other student has a different project. He's working on a teacher robot, where if the teacher is out sick or in bed, he/she can turn on the teacher robot and teach from wherever he or she is.
SVH: That's interesting. So it's kind of like…
Yang: It's kind of like skype on wheels.
SVH: So what drew you to robotics? What drew you to engineering?
Yang: Honestly, as a high schooler, I had no idea what I wanted to do. I was kind of, I mean, I liked cooking, I liked doing science, but I had no idea. And then one day my teacher came up to me and he was like, 'Do you want to join the robotics team?' And that's what I did for the next few years and it made me want to be an engineer.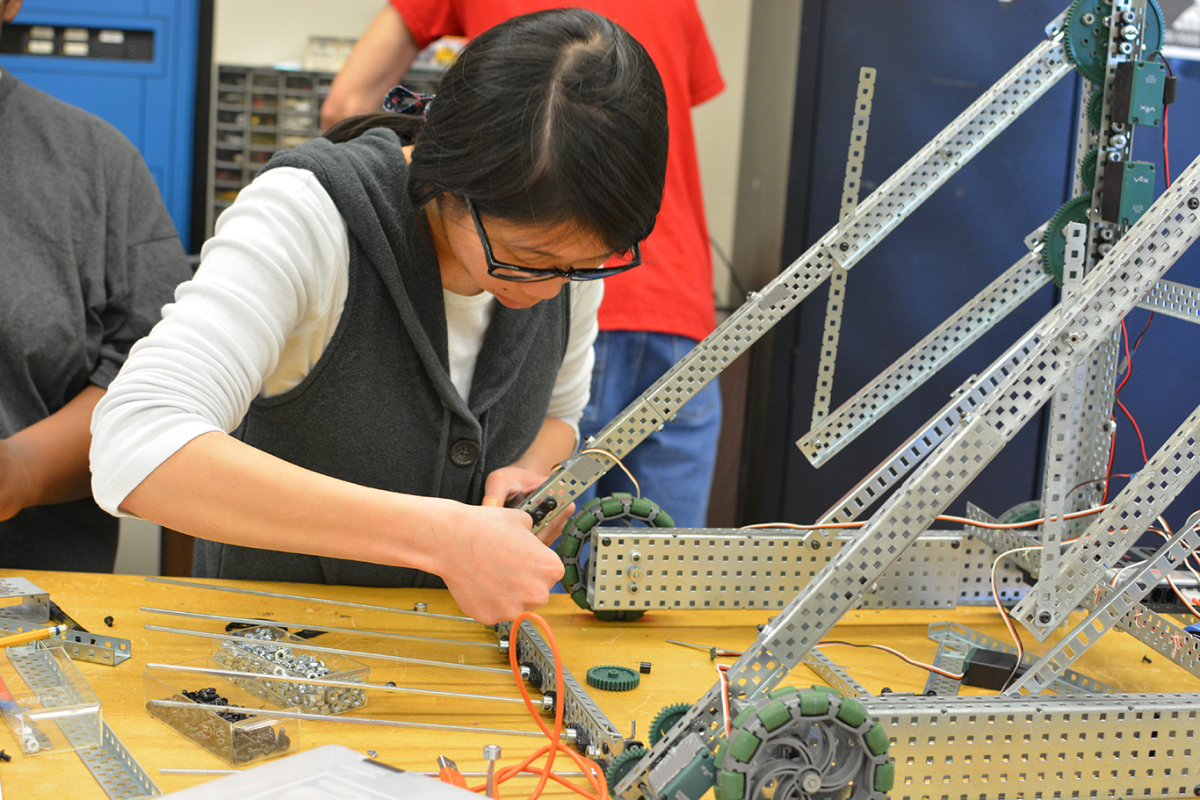 SVH: Knowing what you know now about the work involved in engineering, as you learn more about it, would you have chosen to go into a different field?
Yang: They say no pain, no gain. (She laughs, but then becomes serious.) Not knowing things is kind of annoying, but when you know things and your code works or your project lights up, it's the most amazing feeling.
SVH: What is your favorite thing about being an engineer?
Yang: Creating things.
To learn more about Capitol's undergraduate engineering programs contact our admissions department at admissions@captechu.edu or call 800.950.1992. 
Come meet Annie and check out the robotics club on Friday during this year's engineer's week: February 18th – 24th.