Photos courtesy of Project Aether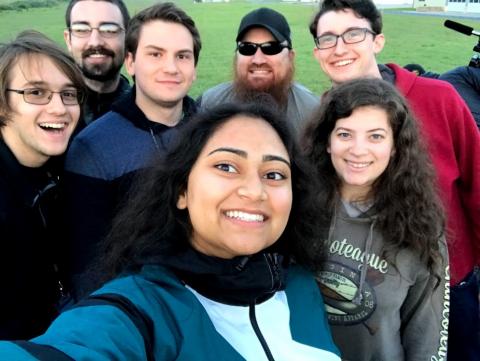 A team of Capitol Technology University students working on an ambitious, multi-experiment satellite project received the go-ahead this summer during tests at NASA's Wallops Flight Facility.
Having passed a rigorous NASA review, the team is now preparing for a launch date this coming January at the Andoya Space Center in Norway.
"We met the height and weight parameters, and passed all the spin testing and balancing as well as the power-on test," said team co-lead Marissa Jagarnath. "We're good to go."
Project Aether, as the endeavor is known, was selected last year for the RockSat-XN program, which provides university students with launch opportunities on internationally-organized rocket missions.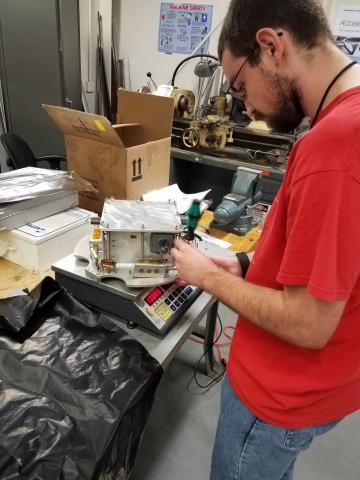 Capitol's team comprises an interdisciplinary group of students, including astronautical engineering, computer science, electrical engineering, and business majors. They are working in collaboration with students from nearby University of Maryland Baltimore County (UMBC), with support from the Maryland Space Grant Consortium.
Project Aether combines no fewer than three science objectives: besides observing the effects of the Aurora Borealis on earth's atmosphere, the team will also be testing the performance of a new insulation system and comparing data rates from two different sources.
It will be Capitol's first foray into satellite launches at the international level, and the Aether team hopes to be there in person. To make this possible, the team has been seeking out donors – and is happy to report success. According to Jagarnath, they are now close to being able to cover the trip expenses and are hopeful they'll be able to raise all the funds by the end of the year.
Once on the base, there will be plenty of suspense: the launch window is January 10-13, and takeoff can happen at any time in that interval.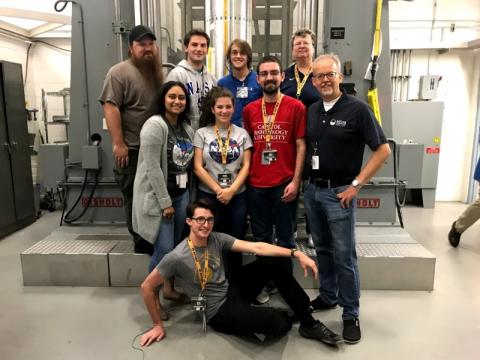 "The weather in Norway in early January is unpredictable!" Jagarnath said.
Team member Erik Schroen, an astronautical engineer, says the testing at Wallops also brought its share of suspenseful moments. "The hardest part is the vibrations testing – they oscillate up to 2,000 times a second and the payload has to survive that – nothing can shatter."
Going into one part of the review, the team had a scare – they weren't sure their communications circuitry was going to work. "Our check-in was in the early afternoon, and we were up at six am trying to figure it out. We resoldered all the communications parts on the circuit board and tried everything else we could think of."
They went to the check-in, not sure what to expect. Surprise: everything went just fine. "Once the payload was integrated,  the circuit worked the way it should," he said.
What's next? Waiting, mostly.
"Wallops has the rocket and they'll be shipping it to Norway," Schroen said. "When we get there, we'll have to recharge our batteries and make some other preparations, but for now we stand by and work on getting more funding for the trip."

Project Aether was founded at Capitol just over a year ago, in August 2017. In addition to Schroen and Jagarnath, the Project Aether team includes Sam Lawson, Sophia LoSchiavo, Christopher Murray, Pierce Smith, and Dean Zinetti. Interested in supporting Project Aether? Contact the team at ctuprojectaether@gmail.com to learn more.