At tech-focused Capitol, communication and interview skills are also part of the mix
In today's tech-driven economy, there's no question that skills in fields like engineering or computer science are in high demand.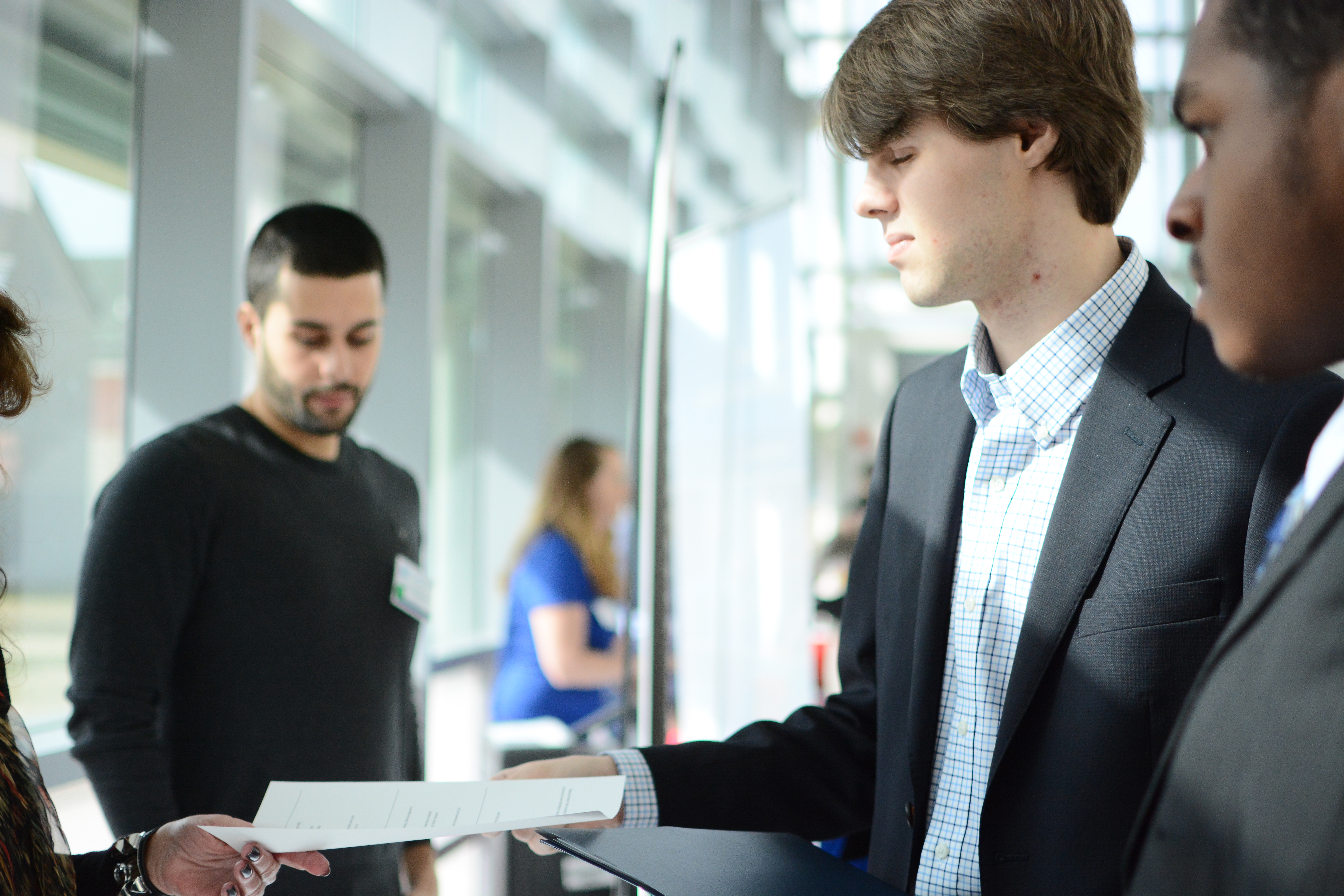 Along with such technical skills, however, employers say they also place value on "soft skills" – that is, skills like communication, leadership, goal-setting, and teamwork, says Sarah Alspaw, director of career services and student success at Capitol Technology University.
That's why Capitol – known for its rigorous, top-quality programs in engineering and technology – also works to build soft skills among students through events like the biannual Career Conference, taking place Tuesday (October 9).
"Each conference we focus on a particular theme, and this time our focus is on interview skills," Alspaw says. "We'll be teaching participants how to answer interview questions, and we'll be conducting speed mock-interviews for all of our students."

"Students will have the opportunity to sit down with a faculty or staff member and practice specific interview skills. Seniors will practice between 6-8 interview questions, sophomores and juniors 1-2, and we'll be assessing how they did."
The conference isn't the only chance that students will get to test their interview savvy -- Career Services conducts coaching and mock interviews with individual students all year round, Alspaw said, in addition to training in areas such as resume-writing, business attire, and business lunch etiquette. "Our commitment to helping students build up their soft skills is ongoing," she said.
Career Conference is a mandatory event for Capitol students and is part of the eligibility requirements for the university's Capitol Commitment – under which students are guaranteed to land a competitive job in their fields within 90 days of graduation, or the university will provide additional coursework at no extra cost.
The conference includes a Career Fair drawing employers from around the region, including Aerotek, General Dynamics, Motorola, Northrop Grumman, and federal government agencies.
"They are very interested in our students, not only because of the programs we offer, but because of our practical, hands-on approach to education," Alspaw said. "We have built a reputation of preparing students to be job-ready on day one."
"I like to remind students that employers pay to be at the job fair. If they're willing to invest money to come see our students, they clearly are interested in meeting them and considering them as possible hires."