Associate of Applied Science (AAS) in Engineering Fundamentals
Earn an Associate of Applied Science in Engineering Fundamentals, launch a rewarding career.
Take the next step towards a rewarding career by gaining the fundamental skills and knowledge needed in the engineering profession. Capitol's associate degree program (AAS) in Engineering Fundamentals will provide you with practical design experience, utilizing models and simulations. You'll also graduate with a solid foundation in math and physics.
With an AAS in Engineering Fundamentals, you can move ahead to a bachelor's degree in engineering or begin working in the field right away. Our program doesn't just teach you essential concepts; it gives you hands-on practice in real-time situations. We'll train you to become a skilled, knowledgeable, and versatile engineer who can make a strong contribution to any project.
Why Capitol?
Our location puts you in the heart of the action.
The Baltimore/Washington D.C. area has one of the largest concentrations of high-tech companies, defense contractors, and government agencies in the United States, making it easier to find interships and high-paying jobs.
Our classes are taught by working professionals.
A field like computer engineering technology is constantly evolving, which makes our faculty extremely valuable since many are experts in the field.
Our motto, 'find a way or make one' delivers job ready skills.
Hands on classes, combined with extracurricular clubs like: League of Legends, the robotics club, and the gaming club, help you hone the skills needed to excel in the workplace.
Support for you
Whatever type of resource you need - a way to improve your math skills, a place to exercise, help with a job search or a disability - we have facilities and personnel ready to help.
Opportunities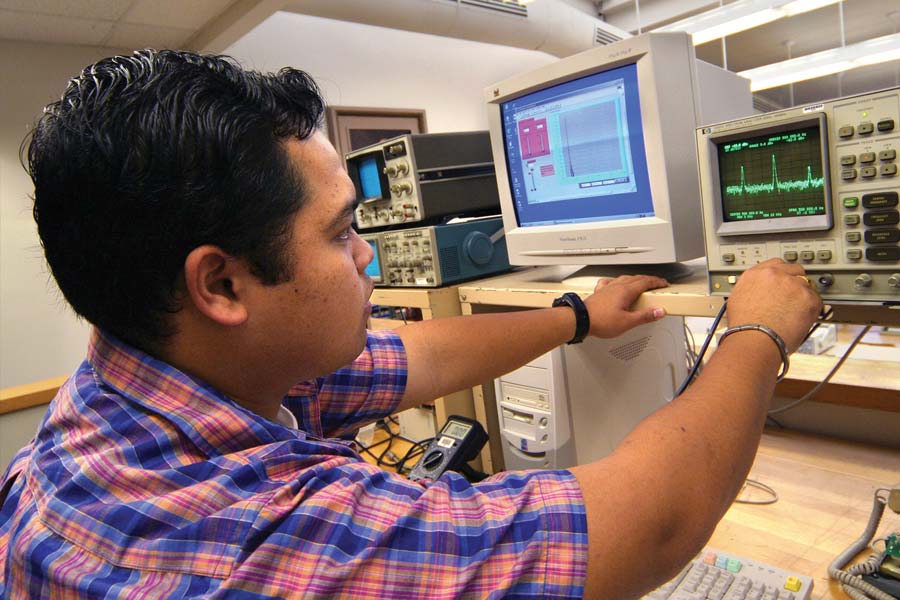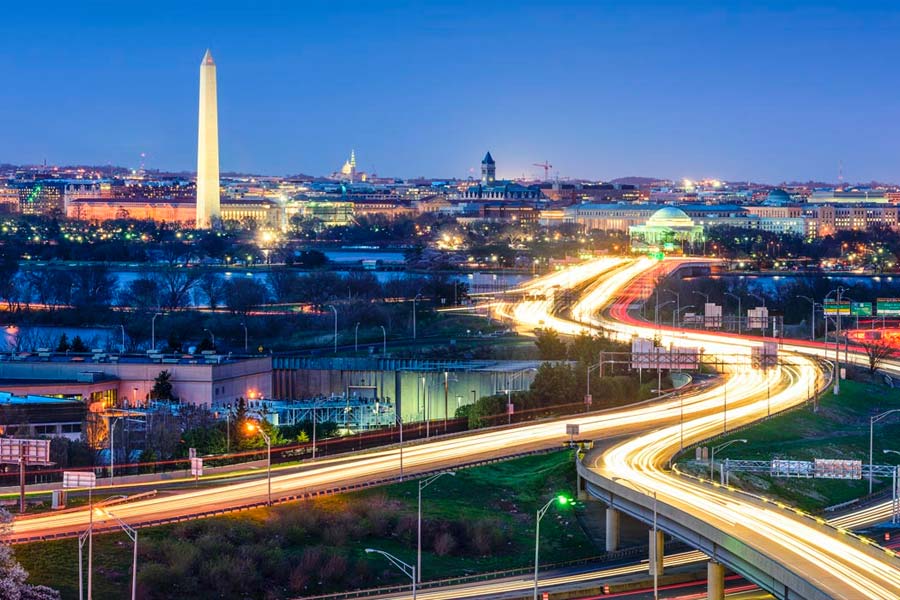 Co-Ops and Internships
An internship is an essential first step to launching your career. Our reputation helps to open doors, plus our career services office provides guidance on how to write a resume to career-related events and much more.
Washington, D.C.
Home to more than 1,000 tech startups, is now ranked amongst the top 10 cities for tech jobs. Tech sector jobs in D.C. grew by 50% in the last decade. Within an hour of the campus, you can attend conferences, summits, workshops, and trade shows; you can interview for summer internships; and you can visit trade groups, think tanks, and organizations.
Key Faculty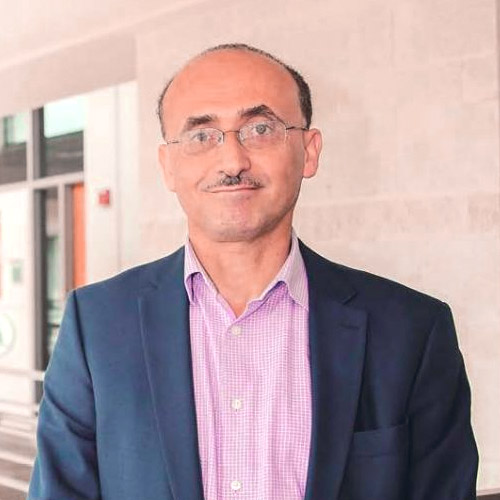 Nayef Abu-Ageel
Dean of Academics and Chair of the Electrical Engineering Department
Dr. Nayef Abu-Ageel is the Dean of Academics and Chair of the Electrical Engineering Department at Capitol Technology University. Dr. Abu-Ageel has over fifteen years of academic and industrial experience in research, teaching, and entrepreneurship. He holds a PhD in Electrical Engineering from Michigan State University. His MS and BS in Electrical Engineering are from Yarmouk University and Jordan University of Science & Technology respectively.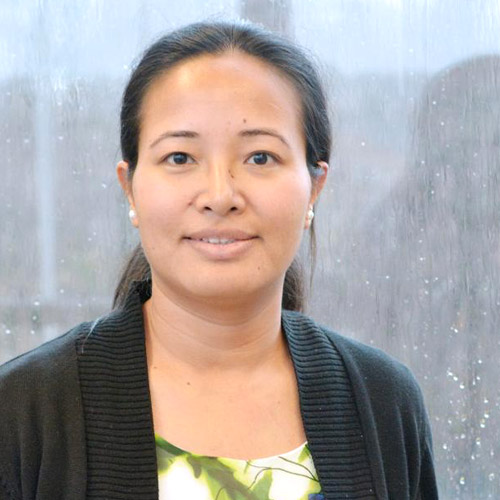 Dr. Chandra Bajracharya
Dr. Chandra Bajracharya earned her Ph.D. in Electrical and Computer Engineering from Old Dominion University in 2014. Prior to that, she earned a Master's Degree in Power Systems Engineering from Norwegian University of Science and Technology and a Bachelor's Degree in Electrical Engineering from Tribhuwan University, Nepal. An experienced instructor, she has taught both in Nepal and the United States.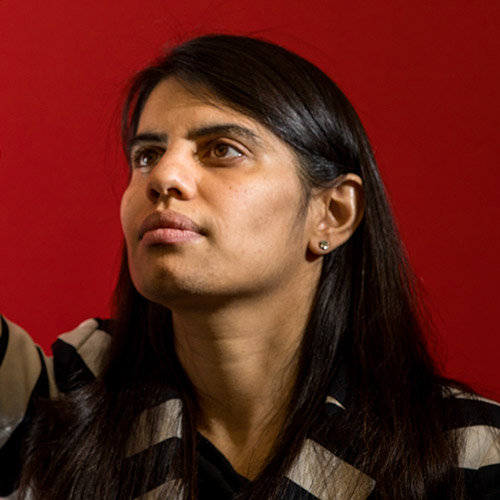 Garima Bajwa, PhD
Dr. Garima Bajwa holds a master's degree in Electrical and Computer Engineering from the University of Waterloo and a doctorate in Computer Science and Engineering from the University of North Texas (UNT), in addition to her undergraduate degree from the Mody Institute of Technology and Science.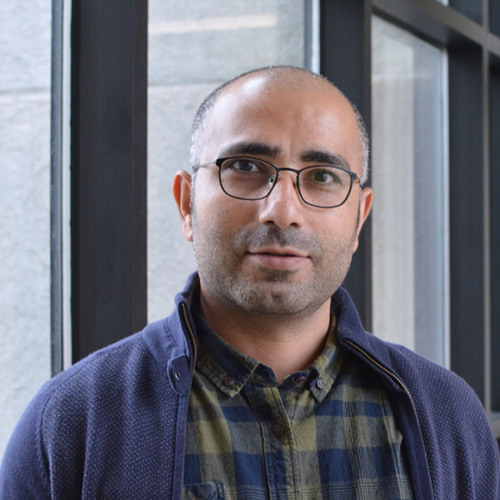 Dr. Soheil Hosseini
Assistant Professor of Engineering
Dr. Soheil Hosseini holds a PhD in electrical engineering from the University of Toledo and has also accumulated extensive experience in the private sector. While a graduate student, he developed a new machine learning algorithm to forecast short-term electricity load using the data from a North American electric utility, potentially leading to millions of dollars in savings due to better prediction accuracy.
Top Employers of Capitol Technology University's Graduates
Career Opportunities
The Capitol Commitment
We've created a game plan to make sure you find a job upon graduation. Learn more.
Market Demand Engineering
82 percent of our students had a job offer within 90 days after commencement.
The average salary for engineering is is between $60,000 and $170,000 per year.
Requirements
---
Curriculum
The associate of applied science in engineering fundamentals degree is a total of 62 credits, which covers technical courses, mathematics and sciences, and English and social science courses.
---
Tuition & Fees
Tuition rates are subject to change.
The following rates are in effect for the 2019-2020 academic year, beginning in Fall 2019 and continuing through Summer 2020:
There is no charge for online application, $25 fee for paper application
Full-time tuition is $12,662 per semester, plus fees
The active duty military tuition rate is $250 per credit, plus fees (additional discounts and scholarships do not apply)
All full-time students who keep their student account current are promised their tuition will not increase more than 1% per year for four years
For the cost of living in Capitol Technology University's modern residential facility, click here
For 2020-2021 undergraduate tuition and fees, click here.