Bachelor of Science (BS) in Management of Cyber and Information Technology

Earn a Bachelor of Science in Management of Cyber and Information Technology
In the rapidly evolving digital age, every aspect of life is now intertwined with technology. From health to commerce, education to social interaction, technology plays an instrumental role. One field, in particular, has emerged as a key player in this landscape: Cyber and Information Technology. A degree in this field, specifically a Bachelor of Science (BS) in Management of Cyber and Information Technology, can be a smart, strategic career move for anyone looking to thrive in the future job market. Here's why.
Riding the Wave of Digitalization
The digitization of businesses and government organizations is no longer a luxury; it's a necessity. This surge has created a significant demand for experts who can manage the complex landscape of cyber and information technology. By pursuing a BS in Management of Cyber and Information Technology, students position themselves at the forefront of this technological revolution, equipped with the skills and knowledge to effectively navigate and manage digital transformation.
Skyrocketing Demand
The digital age has brought with it new and evolving cyber threats. Businesses, government agencies, and organizations across the globe are in dire need of professionals who can ensure the security of their information systems. As such, the U.S. Bureau of Labor Statistics predicts a 31% growth in demand for information security analysts between 2019 and 2029, much faster than the average for all occupations. This increasing demand translates into a plethora of job opportunities for graduates in the field.
The Intersection of Tech and Leadership
A BS in Management of Cyber and Information Technology isn't just about learning coding or understanding hardware. It's about understanding how technology interfaces with business and how it can be leveraged to achieve strategic goals. This degree merges technical knowledge with leadership skills, preparing students not only to be cyber and IT professionals but also to be effective managers, ready to lead teams and make impactful decisions in complex technological environments.
Versatility and Flexibility
Graduates in Management of Cyber and Information Technology are not confined to a single industry. Every sector, be it healthcare, finance, education, or entertainment, relies heavily on technology and is vulnerable to cyber threats. This wide-ranging applicability allows for a high degree of career mobility and the opportunity to work in a variety of industries and roles.
Competitive Salaries
Given the specialized skill set and high demand, careers in cyber and IT management often come with attractive salary packages. According to Payscale, as of 2023, the average salary for a Cyber Security Manager in the United States is around $116,000 per year, and this figure is only expected to grow with time.
The Satisfaction of Making an Impact
Cyber and information technology professionals play a critical role in shaping the digital landscape. They protect sensitive data, maintain critical infrastructure, and ensure the smooth operation of digital services that millions of people rely on daily. By pursuing a degree in this field, you're not just securing a rewarding career for yourself, but you're also making a meaningful impact on society.
A Bachelor of Science in Management of Cyber and Information Technology is an investment in a future-proof career. As we increasingly rely on digital technology, the importance of managing and protecting our cyber and IT infrastructure can only grow. By equipping yourself with these skills, you're setting yourself up for a successful, rewarding, and impactful career in a field that's at the heart of our digital future.
Hit the job market with impressive management and technical credentials: earn a degree in management of cyber and information technology (MCIT) from Capitol. You'll be ready to walk into a management position in any industry that relies on sophisticated information sources and tools.
Coursework covers everything from management theory and business foundations to computing and telecommunications. You may concentrate on software and Internet applications, computers and technology or liberal studies.
Why Capitol?
Our comprehensive cybersecurity center
The Center for Cybersecurity Research and Analysis serves as the university hub for training, research, analysis, and programming in all things cybersecurity. Learn to defeat simulated cyberattacks, land an internship where you can put your skills to work and prepare for the workforce, publish a scholarly article addressing an existing challenge in the field, and much more. Students–both on-ground and online–faculty, alumni, and community partners alike are welcome.
Our long history in cybersecurity education.
As one of the first schools in the nation to be designated a National Center of Excellence in Cyber Defense by the Department of Homeland Security and National Security Agency, Capitol Technology University stands ready to advance the field and do its part to combat one of the nation's greatest challenges.
Our location puts you in the heart of the action.
The Baltimore, Maryland/Washington D.C. area has one of the largest concentrations of high-tech companies, defense contractors, and government agencies in the United States, making it easier to find internships and high-paying jobs.
Our classes are taught by working professionals.
A field like CIT is constantly evolving, which makes our faculty extremely valuable since many are experts in the field.
Support for you
Whatever type of resource you need - a way to improve your math skills, a place to exercise, help with a job search or a disability - we have facilities and personnel ready to help.
Capitol Tech Opportunities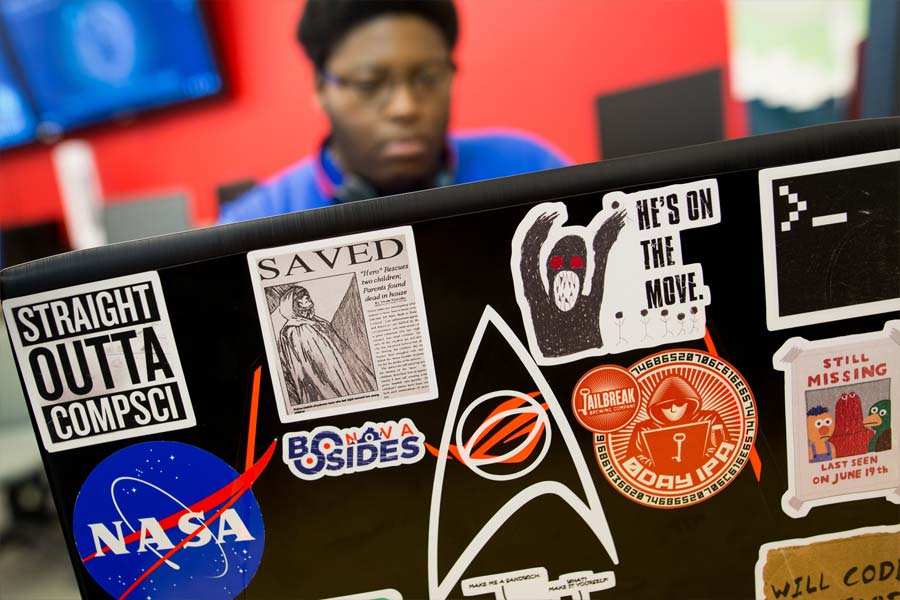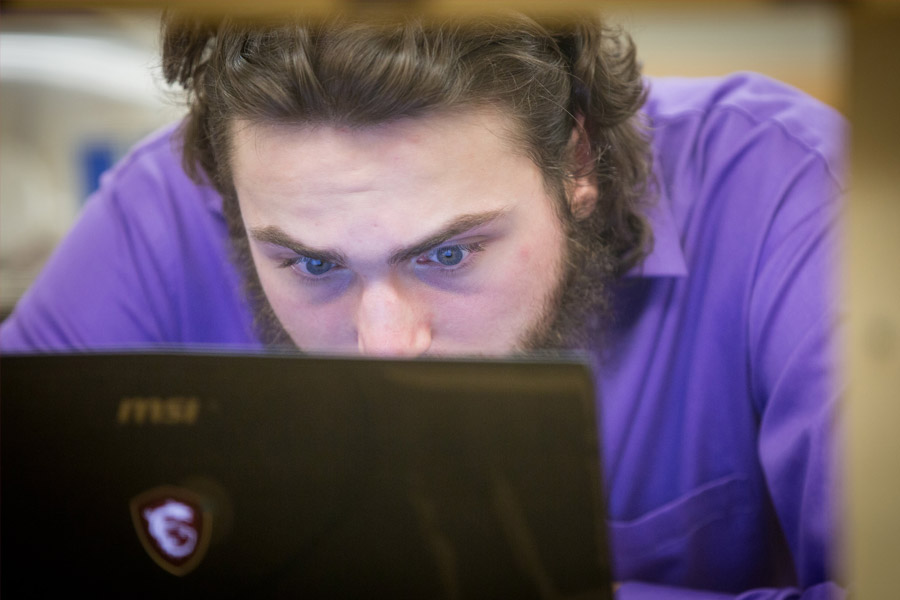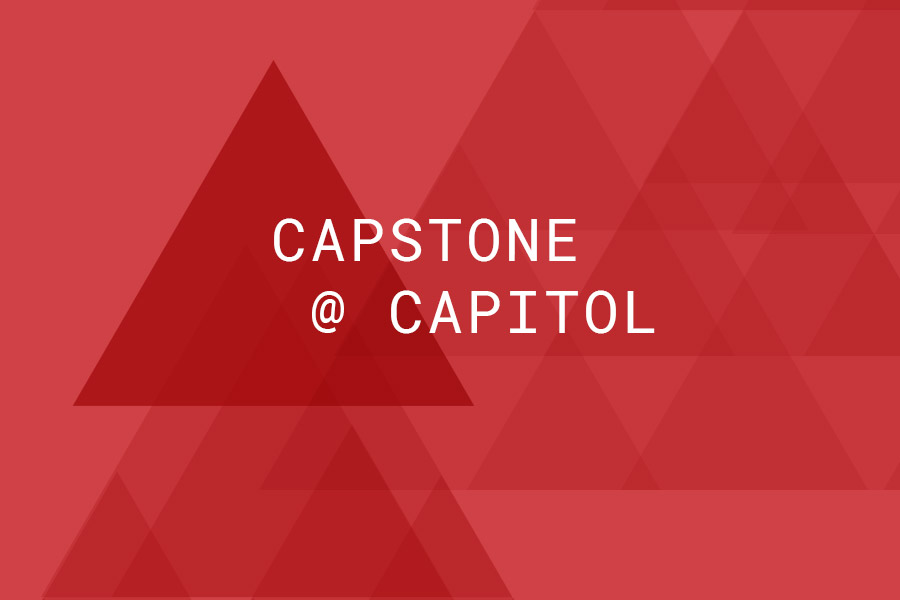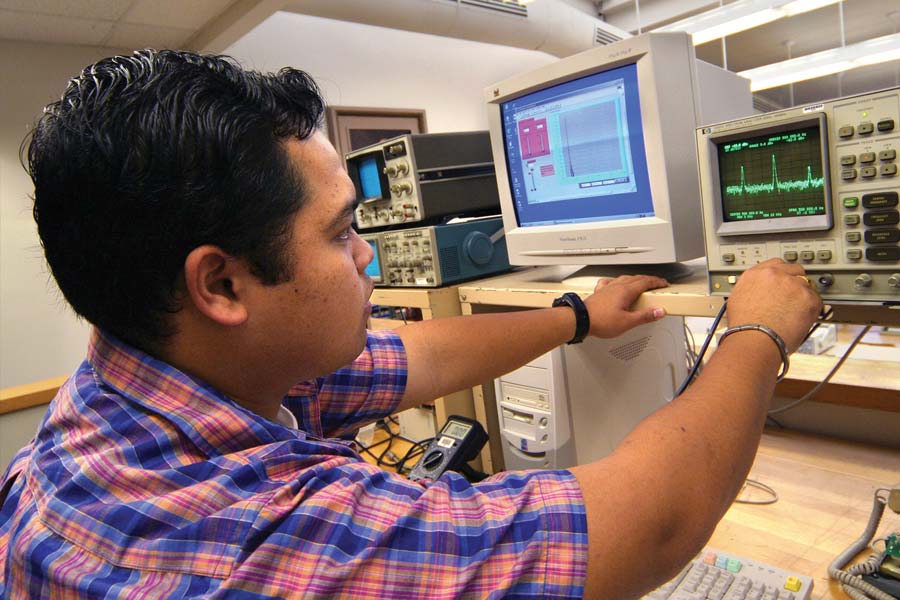 Cybersecurity Challenges
Join our cyber team and work with other students to defend and attack secure systems. You'll compete against other schools and improve your skills with every challenge. Last year, the team competed in 15 cyber challenges.
Center for Cybersecurity Research and Analysis (CCRA)
Enhancing the security of physical and cyber infrastructures across the nation requires ongoing training. This interdisciplinary center provides working professionals bachelor- and master-level certificates.
Capstone Project
You have the chance to showcase your classroom knowledge in your capstone project, which is required for graduation. Depending on your major, this could be writing a report and giving an oral presentation or building, designing and testing a working prototype. 
Co-Ops and Internships
An internship is an essential first step to launching your career. Our reputation helps to open doors, plus our career services office provides guidance on how to write a resume to career-related events and much more.
Top Employers of Capitol Technology University's Graduates
Career Opportunities
The Capitol Commitment
We've created a game plan to make sure you find a job upon graduation. Learn more.
Cybersecurity explained in five functions
The National Institute of Standards and Technology (NIST) defines "Five Functions of Cybersecurity" that organizations should use to manage cyber risks. 
Read More
Degree Details
---
Curriculum
The bachelor of science in management of cyber and information technology (BSMCIT) degree is a total of 120 credits, which covers business foundations, business administration, information technology, technical electives, mathematics and sciences, English and social science courses. The last two years of the program is completely online.
---
Tuition & Fees
Tuition rates are subject to change.
The following rates are in effect for the 2024-2025 academic year, beginning in Fall 2024 and continuing through Summer 2025:
Full-time tuition is $13,175 per semester, plus fees
The active duty military tuition rate is $250 per credit, plus fees (additional discounts and scholarships do not apply)
The retired military tuition rate is $746 per credit, plus fees (additional discounts and scholarships do not apply)
All full-time students who keep their student account current are promised their tuition will not increase more than 1% per year for four years
Academic Fee for UAS-120 $500
Find additional information for 2024-2025 undergraduate tuition and fees.