Bachelor of Science (BS) in Technology and Business Management

Earn a Bachelor of Science in Technology and Business Management
In a world that continues to evolve at an unprecedented rate, where disruptive technologies and innovative business models change the way we live and work, the need for education that bridges the gap between technology and business has never been more critical. This is where a Bachelor of Science in Technology and Business Management comes into play.
As we navigate our way through the 21st century, there is a growing necessity to understand the intricate relationships between technology and business. This necessity stems from the undeniable fact that technology has become an integral part of our daily lives and continues to significantly shape the way businesses operate.
Linking Two Powerful Disciplines
The Bachelor of Science in Technology and Business Management is a degree program that seamlessly integrates two crucial disciplines - technology and business management. Students are given the opportunity to gain a solid understanding of the latest technological advancements and how they influence business strategies, operations, and decisions.
The curriculum covers a broad spectrum of subjects, such as information systems, data analytics, computer programming, artificial intelligence, project management, entrepreneurship, finance, marketing, and strategic management. This comprehensive approach provides students with a well-rounded understanding, equipping them with the knowledge and skills to navigate and influence the rapidly evolving digital landscape.
Driving Innovation
One of the key advantages of a Bachelor's degree in Technology and Business Management is that it encourages innovation. Students are not just taught to understand and use technology; they are trained to be innovators, leveraging technology to create new business solutions and drive growth.
This degree program promotes a culture of problem-solving and critical thinking, allowing students to develop innovative solutions for complex business issues. It goes beyond the traditional business degrees by integrating technology, fostering creativity, and promoting a future-focused mindset.
The Career Advantage
The job market is increasingly demanding professionals who can bridge the gap between technology and business. As businesses continue to digitalize, there is a growing demand for professionals with a strong understanding of technology and its application in a business context.
Graduates of a Bachelor of Science in Technology and Business Management program are well-positioned for a wide range of career opportunities. They can work in diverse roles such as IT project manager, business analyst, data scientist, product manager, technology consultant, and even entrepreneurial roles such as startup founder.
Moreover, the skills acquired from this degree are not just relevant for today but are future-proof. As technology continues to advance, graduates will be equipped to adapt, making them highly valuable in the job market.
A Degree for the Future
In a world where change is the only constant, having a degree that equips you with the skills to navigate these changes is invaluable. The Bachelor of Science in Technology and Business Management does just that. It provides a solid foundation in two of the most influential fields in today's world: technology and business.
Whether you aspire to lead a tech startup, manage digital transformations in established companies, or drive innovation in a fast-paced industry, this degree can be your springboard to success. It's more than just a qualification; it's a passport to a thriving, future-proof career in the ever-evolving digital world. The future belongs to those who can navigate the intersection of technology and business. Be one of them.
Why Capitol?
Our location puts you in the heart of the action.
The Baltimore, Maryland/Washington D.C. area has one of the largest concentrations of high-tech companies, defense contractors, and government agencies in the United States, making it easier to find internships and high-paying jobs.
Our classes are taught by working professionals.
A field like technology and business management is constantly evolving, which makes our faculty extremely valuable since many are experts in the field.
Our motto, 'find a way, or make one' delivers job ready skills.
Hands on classes, combined with extracurricular clubs like; League of Legends, the robotics club, and the gaming club help you hone the skills needed to excel in the workplace.
Support for you
Whatever type of resource you need –a way to improve your math skills, a place to exercise, help with a job search or a disability – we have facilities and personnel ready to help.
Capitol Tech Opportunities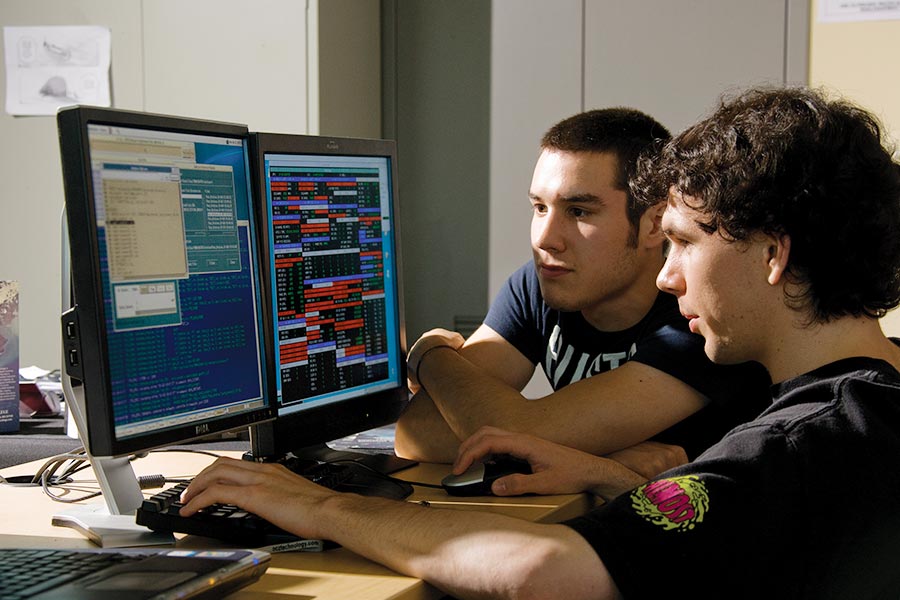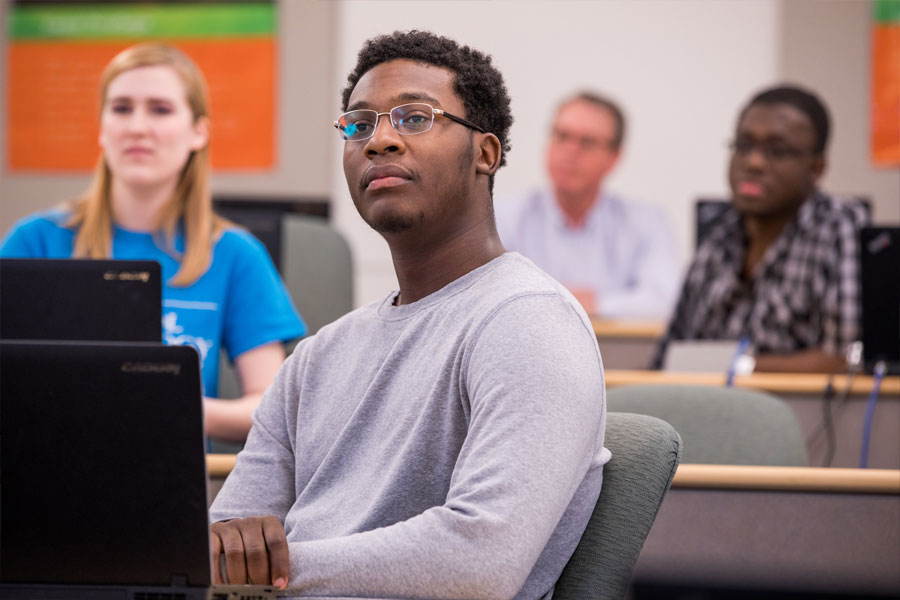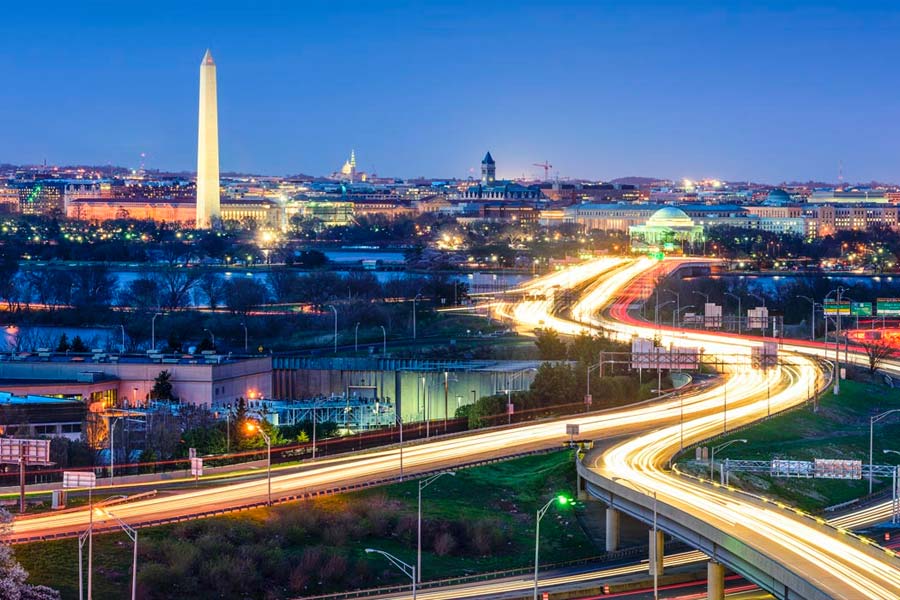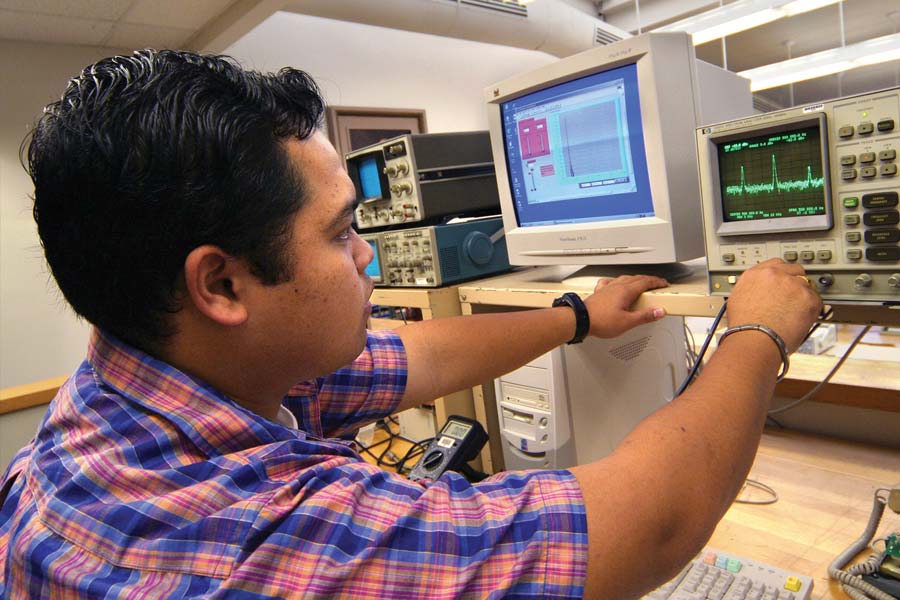 2+2 Program
Earn your two-year associate's degree at a community college that has an articulation agreement with Capitol, and you can complete your bachelor's in management of cyber and information technology in two additional years at Capitol.
2+2+1 Program
Here's a fast-track to an MBA. Come to Capitol with an associate's degree from a community college, and enroll in our expedited program. You'll simultaneously work towards your undergraduate degree in business administration and your MBA. You'll graduate with your MBA one year after earning your undergraduate degree.
Washington, D.C.
Home to more than 1,000 tech startups, is now ranked amongst the top 10 cities for tech jobs. Tech sector jobs in D.C. grew by 50% in the last decade. Within an hour of the campus, you can attend conferences, summits, workshops, and trade shows; you can interview for summer internships; and you can visit trade groups, think tanks, and organizations.
Co-Ops and Internships
An internship is an essential first step to launching your career. Our reputation helps to open doors, plus our career services office provides guidance on how to write a resume to career-related events and much more.
Career Opportunities
The Capitol Commitment
We've created a game plan to make sure you find a job upon graduation. Learn more.
Degree Details
---
The bachelor of arts in technology and business management degree is a total of 120 credits, which covers business administration, business fundamentals, information technology, mathematics and sciences, and English and humanities courses.
---
Tuition & Fees
Tuition rates are subject to change.
The following rates are in effect for the 2024-2025 academic year, beginning in Fall 2024 and continuing through Summer 2025:
Full-time tuition is $13,175 per semester, plus fees
The active duty military tuition rate is $250 per credit, plus fees (additional discounts and scholarships do not apply)
The retired military tuition rate is $746 per credit, plus fees (additional discounts and scholarships do not apply)
All full-time students who keep their student account current are promised their tuition will not increase more than 1% per year for four years
Academic Fee for UAS-120 $500
Find additional information for 2024-2025 undergraduate tuition and fees.