Doctor of Philosophy (PhD) in Occupational Health and Safety

Earn a doctorate degree in occupational health and safety, advance both scholarly research and your career
The rapid infusion of new technology, techniques, and materials into every workplace is creating new challenges for occupational health and safety professionals in every work environment. The pressures to identify hazardous conditions and prevent injury or harm to people in the workplace is greater now than at any time in the past. Many employers now view safe workplace practices as a key component of generating and maintaining a strong stream of revenue.
Capitol Technology University's online PhD program in occupational health and safety is designed to provide industry professionals with an opportunity to conduct the in-depth research and investigation needed to develop solutions to meet a wide variety of industry needs. Through this research-based, online doctorate, you'll engage quickly in research and publishing without the limitations inherent in traditional coursework models. While completing the program you'll aid in the creation of new knowledge and ideas and become prepared for a variety of leadership roles in occupational health and safety, or for teaching roles in higher education.
As a doctoral student in occupational health and safety at Capitol Tech, you'll enter the program with a research idea and a chair will be assigned to develop this into a full research proposal. After enrollment, you'll work with your chair and research committee to develop further your research proposal. You'll then work independently to produce a meaningful body of original research of publishable quality. In the process, you'll also gain valuable insight into the legal, political, ethical, and social dimensions of your field of study.
Why Capitol?
Learn around your busy schedule
Program is 100% online, with no on-campus classes or residencies required, allowing you the flexibility needed to balance your studies and career.
Proven academic excellence
Study at a university that specializes in industry-focused education in technology fields, with a faculty that includes many industrial and academic experts.
Expert guidance in doctoral research
Capitol's doctoral programs are supervised by faculty with extensive experience in chairing doctoral dissertations and mentoring students as they launch their academic careers. You'll receive the guidance you need to successfully complete your doctoral research project and build credentials in the field.
Faculty
Key Faculty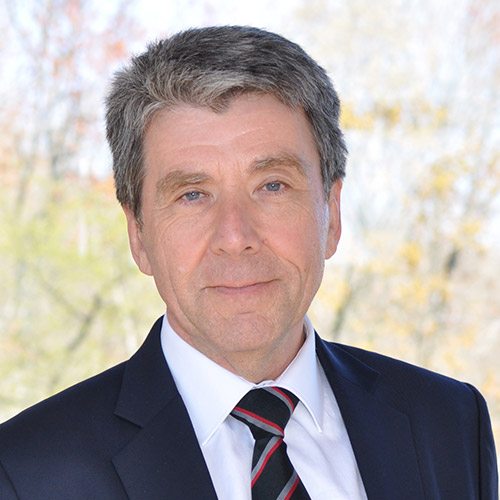 Dr. Ian McAndrew
Dean of Doctoral Programs
An internationally recognized leader in aerodynamics research and expert on low-speed flight, Dr. McAndrew has five degrees: a PhD, two master's degrees and two bachelor's degrees. He is a Fellow of the Royal Aeronautical Society. Dr. McAndrew chairs several international conferences and journals and is invited to give keynote speeches all over the world. He started his career in the automotive industry as an engine designer, and has worked at several universities across the globe. Dr. McAndrew is dean of doctoral programs at Capitol.
Degree Details
---
The PhD program offers 2-degree completion requirement options.
Dissertation Option: the student will produce, present, and defend a doctoral dissertation after receiving the required approvals from the student's Committee and the PhD Review Boards.
Publication Option: the student will produce, present, and defend doctoral research that is published as articles (three required) in high-impact journals identified by the university and the student's Committee. Students must receive the required approvals from the student's Committee and the PhD Review Board prior to publication.
Prior Achieved Credits May Be Accepted
---
Tuition & Fees
Tuition rates are subject to change.
The following rates are in effect for the 2019-2020 academic year, beginning in Fall 2019 and continuing through Summer 2020:
The application fee is $100
The per-credit charge for doctorate courses is $915. This is the same for in-state and out-of-state students.
Effective Fall 2020 active duty military receive a $100 per credit hour tuition discount for doctorate level coursework.
Community College faculty and staff receive a 20% discount on tuition for PhD or DSc programs started by January 2021.
For 2020-2021 doctorate tuition and fees, click here.
---