Earn a doctorate degree in Operational Technology, make meaningful contributions to the future
The Ph.D. in Operational Technology is a unique doctoral program designed to meet the demands of the highest skilled professionals to become the leaders who will be involved in the advancement, expansion, and support of the Operational Technology (OT) industry.
The Doctor of Philosophy (PhD) in Operational Technology provides students with the opportunity to conduct extensive and sustained original research in Operational Technology (OT),  a multifaceted discipline. OT is the hardware and software that detects or causes a change, through the direct monitoring and control of industrial equipment, assets, processes, and events. OT is also the technology that interfaces with the physical world, including Industrial Control Systems (ICS), Supervisory Control and Data Acquisition (SCADA), Distributed Control Systems (DCS), and the Internet of Things (IoT).
Operational Technology has existed since electricity has powered machinery and equipment in factories, buildings, transportation systems, the utility industry, etc. However, the accelerating convergence of OT with Information Technology (IT) has made OT one of the most rapidly growing fields, permeating all sectors of our lives, work, and national security. As a result, the field requires innovative researchers and practitioners who desire to elevate their skills to the highest level and contribute to the body of knowledge in Operational Technology.
This degree provides a path for Operational Technology personnel to explore new ground in the rapidly evolving field of Operational Technology
Why Capitol?
Learn around your busy schedule
Program is 100% online, with no on-campus classes or residencies required, allowing you the flexibility needed to balance your studies and career.
Proven academic excellence
Study at a university that specializes in industry-focused education in technology fields, with a faculty that includes many industrial and academic experts.
Expert guidance in doctoral research
Capitol's doctoral programs are supervised by faculty with extensive experience in chairing doctoral dissertations and mentoring students as they launch their academic careers. You'll receive the guidance you need to successfully complete your doctoral research project and build credentials in the field.
Key Faculty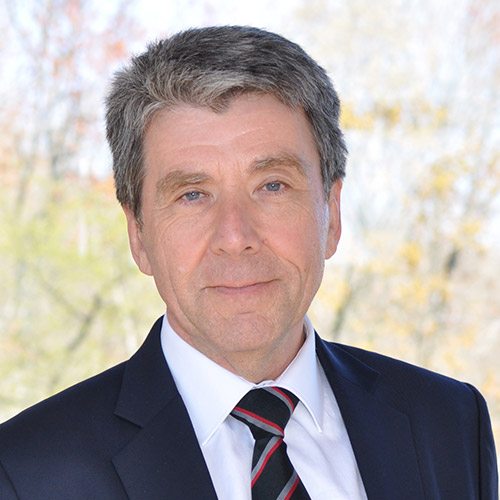 Dr. Ian McAndrew
Dean of Doctoral Programs
An internationally recognized leader in research and expert on low-speed flight, Dr. McAndrew has five degrees: a PhD, two master's degrees and two bachelor's degrees. He is a Fellow of the Royal Aeronautical Society. Dr. McAndrew chairs several international conferences and journals and is invited to give keynote speeches all over the world. He started his career in the automotive industry as an engine designer, and has worked at several universities across the globe. Dr. McAndrew is Dean of doctoral programs at Capitol Technology University. An external examiner on the world wide stage (UK USA, Germany, Italy, Jordan, Japan, Australia, Greece and Kenya) his experience includes over 115 successful Doctorate successes.
Contact Dr. Ian McAndrew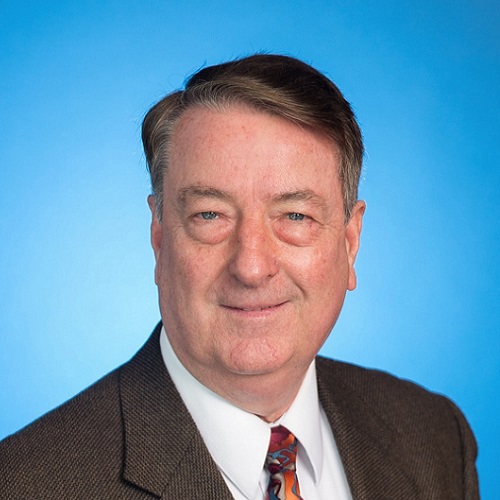 Dr. Richard Baker
Interim Vice President Academic Affairs and Associate Dean of Graduate Programs
Dr. Richard Baker is Associate Dean of Graduate Programs at Capitol Technology University. He previously served as associate professor in Indiana State University's Department of Aviation Technology, and as executive director of the Center for Unmanned Systems and Human Capital Development. Richard holds a BS in mathematics and an MS in computer science from Indiana State University. He received his doctorate in information systems from Nova Southeastern University.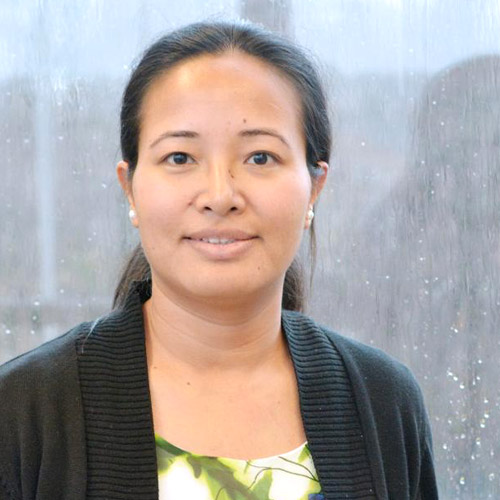 Dr. Chandra Bajracharya
Associate Professor Electrical Engineering
Chandra Bajracharya received the PhD degree in electrical and computer engineering from Old Dominion University, USA, in 2014. She is a faculty member within Capitol Tech's Department of Electrical Engineering. She was associated with the Frank Reidy Research Center for Bioelectrics and worked on several projects funded by U.S. Air Force and National Institute of Health. Her research interests include wireless networking, cyber-physical systems, power electronics, alternative energy, communication systems, numerical electromagnetics, UWB antenna design, and signal and image processing.
Degree Details
---
The PhD program offers 2-degree completion requirement options.
Dissertation Option: the student will produce, present, and defend a doctoral dissertation after receiving the required approvals from the student's Committee and the PhD Review Boards.
Publication Option: the student will produce, present, and defend doctoral research that is published as articles (three required) in high-impact journals identified by the university and the student's Committee. Students must receive the required approvals from the student's Committee and the PhD Review Board prior to publication.
Prior Achieved Credits May Be Accepted
---
Tuition & Fees
Tuition rates are subject to change.
The following rates are in effect for the 2021-2022 academic year, beginning in Fall 2021 and continuing through Summer 2022:
The application fee is $100
The per-credit charge for doctorate courses is $933. This is the same for in-state and out-of-state students.
Retired military receive a $50 per credit hour tuition discount
Active duty military receive a $100 per credit hour tuition discount for doctorate level coursework.
High School and Community College faculty and staff receive a 20% discount on tuition for PhD or DSc programs.
For 2020-2021 doctorate tuition and fees, click here.
---