Doctor of Philosophy (PhD) in Unmanned Systems Applications
Earn a doctorate degree in Unmanned Systems Applications, advance both scholarly research and your career
The Doctor of Philosophy in Unmanned Systems Applications provides students with the opportunity to conduct extensive and sustained original research in unmanned systems.
This degree program prepares students to take on roles as leaders, become researchers, or enter higher education as teaching professionals.Graduates will contribute significantly to their fields through the creation of new knowledge and ideas. Further, through this research-based doctorate, students engage quickly in research and publishing without the need to navigate the limitations inherent in traditional coursework models.
Students enter the program with a research idea and at least a Committee Chair. Students begin their path to success at Capitol Technology University by working with their research committee to further develop their research proposal. Under the guidance to the committee students work independently to produce a meaningful body of original research of publishable quality. The program will equip students with knowledge of the legal, political, ethical, and social dimensions of their field of research.
Why Capitol?
Our location puts you in the heart of the action
The Baltimore/Washington D.C. area has one of the largest concentrations of high-tech companies, defense contractors, and government agencies in the United States, making it easier to find internships and high-paying jobs.
Learn around your busy schedule
Our low residency requirement takes in consideration the time commitment of your established career.
Our classes are taught by working professionals
Capitol's faculty are working professionals in the field – subject matter experts who apply their knowledge on a daily basis and are up to speed on emerging developments.
Faculty
Key Faculty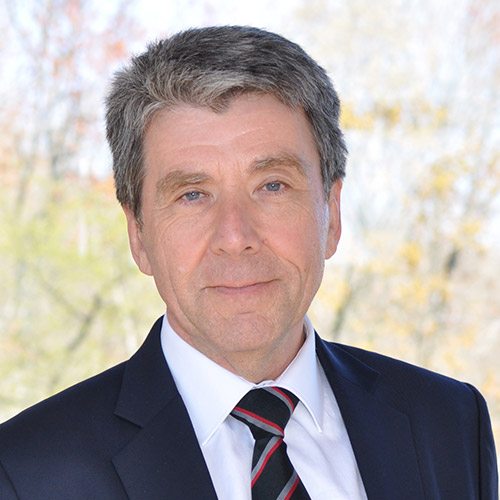 Dr. Ian McAndrew
Dean of Doctoral Programs
Dr. McAndrew has five degrees, PhD, two Master's and two bachelor's degrees, he is a Professional Engineer and a member of several institutions. He is a Fellow of the Royal Aeronautical Society and recognized as an international leader in Aerodynamics research. He Chairs several international conferences and Journals and is invited to give keynote speeches all over the world. He started his career in the automotive industry where he was an engine designer (Thermodynamics), and has worked at several universities in Europe and all over the world. His main passion is supervising PhD students and has over 30 PhD successes.
Career Opportunities
Market demand for unmanned systems applications
Get the advanced education needed to become a UAS program analyst, business development manager, risk manager or policy specialist.
The UAS and Maryland Accountability document reports these jobs will be in demand.
A degree that is relevant to any and every organization
Graduates will contribute significantly to their fields in unmanned systems applications through the creation of new knowledge and ideas.
Degree Details: Beginning in Spring 2019
---
The  program offers 2 degree completion requirement options.
Dissertation Option: the student will produce, present, and defend a doctoral dissertation after receiving the required approvals from the student's Committee and the PhD Review Boards.
Publication Option: the student will produce, present, and defend doctoral research that is published as articles (3 required) in high-impact journals identified by the university and the student's Committee. Students must receive the required approvals from the student's Committee and the PhD Review Board prior to publication.
---
Tuition & Fees
Tuition rates are subject to change without notice.
The following rates are in effect for the 2018-2019 academic year, beginning in Fall 2018 and continuing through Summer 2019:
The application fee is $100
The per-credit charge for doctorate courses is $893. This is the same for in-state and out-of-state students.
The entrance exam fee is $100