Earn an online Masters degree in Cyberpsychology
The Master of Research (M.Res.) in Cyberpsychology degree is a unique program designed to meet the long-standing needs of disseminating research skills to those dealing with and working at the interface between humans and technology. It is a new and essential area attracting the need for research combining two fields of study human behavior and technology.  The Cyberpsychology degree is for current professionals in a wide range fields from cybersecurity to education, ecommerce to healthcare. The M.Res. in Cyberpsychology program is designed as a degree by research primarily, where students will quickly become able to engage in leadership, research, and publishing. It is aimed at those that may want to explore research studies before starting a Doctorate by research. Likewise, those that work in research and want a master's qualification but in a subject specific to their work. Graduates are likely to find employment or promotion opportunities across a wide range of sectors including but not limited to industry, the technology sector, cybersecurity, infosec, financial services, education, e-commerce, healthcare, government, law enforcement, military and academia.
The degree is 30 credits and divided into 5 classes. The first two classes are online taught classes where the fundamentals of research and principles are introduced and identified. The remaining three classes are where, under the guide of a Chair, you will plan, research, collect data and then write this in a Thesis to defend.
Why Capitol?
Our programs provide practical experience
At Capitol, we believe online learning can equal and even surpass a traditional classroom environment. We provide our online learners with virtual labs and a state-of-the-art instructional delivery platform. With our program, you'll gain the interaction and hands-on practice you need to develop your potential.
We're industry-focused
Capitol has built a strong track record of providing high-quality academic programs that respond to emerging industry needs, from business analytics to cybersecurity.
Program is 100% online
Our master's in Cyberpsychology is offered 100% online. Once you are accepted, all you need is an Internet connection and you can attend class. We keep the classes small so you receive personalized attention from faculty who are interested in sharing their knowledge and helping you succeed.
Key Faculty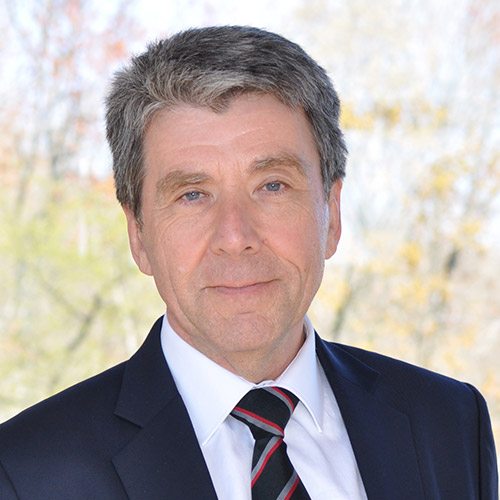 Dr. Ian McAndrew
Dean of Doctoral Programs
An internationally recognized leader in research and expert on low-speed flight, Dr. McAndrew has five degrees: a PhD, two master's degrees and two bachelor's degrees. He is a Fellow of the Royal Aeronautical Society. Dr. McAndrew chairs several international conferences and journals and is invited to give keynote speeches all over the world. He started his career in the automotive industry as an engine designer, and has worked at several universities across the globe. Dr. McAndrew is Dean of doctoral programs at Capitol Technology University. An external examiner on the world wide stage (UK USA, Germany, Italy, Jordan, Japan, Australia, Greece and Kenya) his experience includes over 115 successful Doctorate successes.
Contact Dr. Ian McAndrew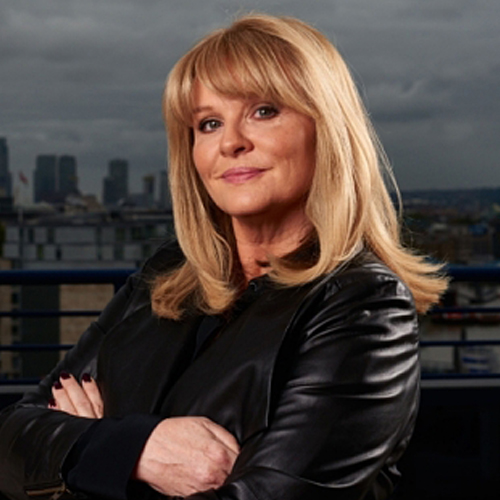 Dr. Mary Aiken
Chair and Professor, Cyberpsychology Department
Dr. Mary Aiken serves as Chair and Professor of the Cyberpsychology Department. She holds a Ph.D. in Forensic Cyberpsychology. Professor Mary Aiken is a world leading expert in Cyberpsychology – the study of the impact of technology on human behaviour and is a Professor of Forensic Cyberpsychology in the Department of Law and Criminology at the University of East London. Dr. Aiken is a member of INTERPOL's Global Cybercrime Expert Group and an Academic Advisor to Europol's European Cybercrime Centre (EC3). She is a Fellow of The Royal Society of Medicine, Global Fellow at the Washington DC Wilson Center, a member of the Medico-Legal Society, an International Affiliate Member of the American Psychological Association (APA) and a Fellow of the Society for Chartered IT Professionals.
Degree Details
---
Curriculum
Generally, to apply to a graduate degree program, you should have completed a bachelor's degree or be completing a bachelor's degree prior to enrollment and should have a 3.0 cumulative grade point average or higher.
Some master of science programs have additional technical competency requirements.
---
Tuition & Fees
Tuition rates are subject to change.
The following rates are in effect for the 2022-2023 academic year, beginning in Fall 2022 and continuing through Summer 2023:
The per credit charge for graduate courses:

Online or satellite campus (per credit) - $630, plus fees (information technology and other applicable fees)
Independent study (per credit) - $877, plus fees (information technology and other applicable fees)

The active duty military tuition rate is $350 per credit, plus fees (additional discounts and scholarships do not apply)
The retired military tuition rate is $530 per credit, plus fees (additional discounts and scholarships do not apply)
There is no charge for online application, $40 fee for paper application
For 2022-2023 masters tuition and fees, click here.