Dr. Donovan Wright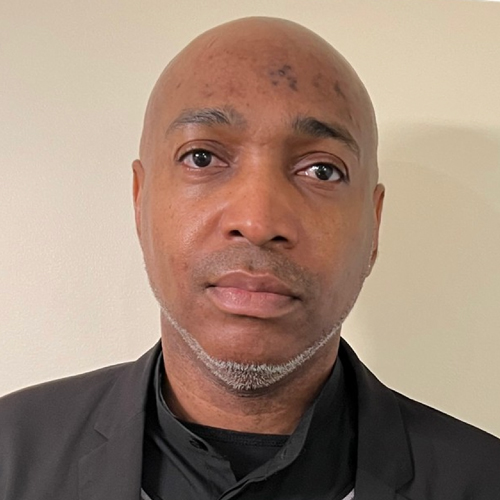 Adjunct Professor
Peraton, Inc.
Dr. Donovan Wright is an adjunct professor for Capitol Technology University, Data Scientist with Peraton, Inc. and retired US Army Military Officer with 24 years of service. His work involves leading teams and coordinating with senior military and civilian leaders, as well as executive leaders, to achieve the mission of the organization. He is an accomplished professional educator and innovator with 25+ years of Science, Technology, Engineering, Arts, and Mathematics (STEAM) experience in the Federal Government, Department of Defense (DoD), and academia. He is experienced in Federal Government, DoD, Data Governance, Artificial Intelligence (AI), Digital Modernization, Digital Transformation (DX), Cyber and Cybersecurity, Information Technology (IT), IT project and personnel management, and aviation maintenance as it relates to the planning, execution, enforcement of policies and procedures for government operations. Dr. Wright possesses extensive knowledge in DoD doctrine, operations, and missions within the continental US and International arena. He received his Doctor of Education (Ed.D.) in Instructional Technology & Distance Education with Nova Southeastern University and is currently in the Doctor of Philosophy in Artificial Intelligence program with Capitol Technology University (expected graduation 2023).
Innovations in his field include Digital Modernization and Digital Transformation (DX).
When he is not teaching, Dr. Wright enjoys traveling, reading, cooking, and researching technological approaches to advance how we live daily.
A favorite quote of his is: "Changing the world one doctor at a time."
Some simple advice he gives to his students is: Education in the digital age must be experienced in respect to an approach of lifelong learning, collaboration, and a responsibility to seek out opportunities to foster positive changes through technological approaches, for society and the world, by seeking to do your individual best.
Areas of Expertise:
Science Technology Engineering Arts and Mathematics (STEAM)
Digital Modernization, Digital Transformation(DX)
Cyber Operations / Cybersecurity
Data Analytics, Data Science
Artificial Intelligence (AI)
Quantum Computing
Military Doctrine
Aviation Maintenance
Federal Government Information Systems and Cybersecurity
Department of Defense Information Systems and Cybersecurity
Instructional Technology and eLearning
Biography:
Education
Doctor of Philosophy in Artificial Intelligence, Capitol Technology University, Pending March 2023
Master of Science in Cybersecurity Management & Policy, University of Maryland Global Campus
Graduate Certificate Cybersecurity Management & Policy, University of Maryland University College
Doctor of Education (Ed.D.), Instructional Technology & Distance Education, Nova Southeastern University
Master of Science (MS), Instructional Technology & Distance Education, Nova Southeastern University
Bachelor of Science (BS), Aircraft Maintenance, Vaughn College of Aeronautics & Technology
Bachelor of Technology (BT), Aircraft Maintenance Management, Vaughn College of Aeronautics & Technology
Professional Achievements
Retired US Army Military Officer with 24 years of service
Certifications and Licenses 
Blackboard Learning Management System (LMS)
CompTIA Security+
ISACA Certified Information Security Manager (CISM) Certification
EC-Council Certified Ethical Hacker (CEH)
IBM Data Science Practitioner Instructor Certificate
IBM Enterprise Design Thinking Practitioner Certificate
IBM Enterprise Design Thinking Co-Creator Certificate
Honors & Awards 
Honor Society of Phi Kappa Phi
Research and Publications
ProQuest: Citation and Content Analysis of the Quarterly Review of Distance Education, 2000 to 2006 Publication Number 3347423
Organizations and Affiliations
Armed Forces Communications and Electronics Association (AFCEA) Technology Committee Member
Information Systems Audit and Control Association (ISACA) Member
Military Officers Association (MOAA) Member
Data Science Association Member
Association of Data Scientist (ADaSci)
Volunteer/Service Experience
Substitute Teaching K12 Maryland School System
Mentorship for K12 Students and Doctoral Candidates
Portfolio/Personal Website