Dr. Drew Hinton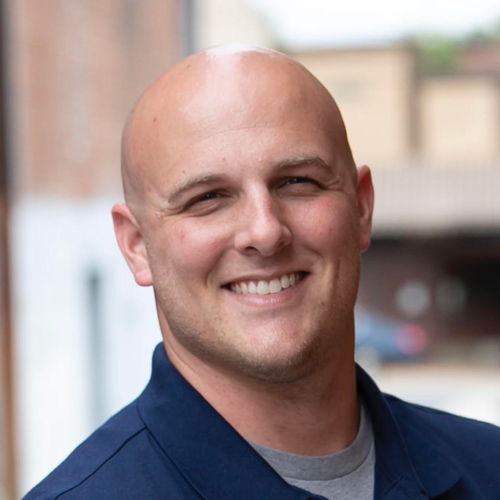 Adjunct Professor
Arrow Safety, LLC
(270) 670-4718
athinton@captechu.edu
Drew is a seasoned occupational safety and health (OSH) professional with over 15 years of progressive experience in a variety of industries. He is the current President/CEO of Arrow Safety, LLC, a safety consulting and training firm based out of Glasgow, KY. Drew holds a PhD in Occupational Health and Safety from Capitol Technology University and is an OSHA-Authorized Outreach Trainer for both general industry and construction industry.
His previous experience includes over 10 years as a career Firefighter/EMT/HazMat Officer (Louisville, KY), Construction Safety and Health Contractor for NIOSH, and various senior-level EHS positions for companies across the United States. Drew has served on numerous industry committees, including the Institute of Hazardous Materials Management's (IHMM) Nominations Committee, IHMM HazMat Society's Training and Education Committee, and NIOSH's NORA Hearing Loss Prevention Cross-Sector Council and Construction Sector Councils.
Areas of Expertise:
Emergency Medicine
Hazardous Materials
Confined Space
Technical Rescue
Emergency Preparedness and Response
Fall Protection
Air Monitoring
Drug and Alcohol Programs
Hearing Conversation 
Lockout/Tagout
Biography:
Education
Ph.D. in Occupational Health and Safety, Capitol Technology University
M.S. in Occupational Safety and Health, Columbia Southern University
B.S. in Occupational Safety and Health/Concentration in Fire Science, Columbia Southern University
Professional Achievements
Helped previous employers reduce OSHA recordables by 25% to 50% within the first year.
Reduced the number lost work days and worker's compensation losses by 98% within the first year at a global chemical manufacturer.
Established and trained in-house rescue teams at various locations across the United States while serving as the Global EHSS Manager for a chemical manufacturer, including confined space rescue, HAZMAT response team, and high-angle rescue (rescue from heights).
Certifications & Licenses
Certified Safety Professional (CSP)
Certified Hazardous Materials Manager (CHMM)
HAZMAT Incident Commander
Confined Space Rescue Technician
SHRM Certified Professional (SHRM-CP)
Emergency Medical Technician (EMT)
Certified Occupational Hearing Conservationist (COHC)
OSHA-Authorized Outreach Trainer 
Honors & Awards 
The Marquis Who's Who in America (2021)
Firefighter of the Year – Buechel Fire/EMS, Louisville, KY (2021)
Life Saving Award (x5) – Buechel Fire/EMS, Louisville, KY (2014-2015)
Research and Publications
Workplace Safety Implications Associated with Cannabidiol (CBD) in the Workplace (2022)

International Journal of Applied Technology & Leadership
https://www.ijatl.org/papers/volume-1/issue-1/workplace-safety-implications-associated-with-cannabidiol-cbd-in-the-workplace/

Hearing Loss Among Construction Workers: Chemicals Can Make It Worse (2020)

Published article for the NIOSH Science Blog
https://blogs.cdc.gov/niosh-science-blog/2020/10/22/construction-oto/
Organizations & Affiliations
American Society of Safety Professionals (ASSP) – Louisville (KY) Chapter (2017-Present)
CDC/NIOSH NORA Construction Sector Council (2020-2022)
CDC/NIOSH COVID-19 in Construction Workgroup (2020-2022)
CDC/NIOSH NORA Hearing Loss Prevention Cross-Sector Council (2020-2022)
Institute of Hazardous Materials Management (IHMM) Nominations Committee (2020-2021)
HazMat Society (HMS) Training and Education Committee (2020-2021)
Barren County (KY) LEPC Member (2018-2020)
Environmental Business Representative – Clark County (IN) LEPC (2016-2018)
Volunteer/Service Experience
Intelligence Liaison Officer (ILO) – Kentucky Office of Homeland Security (2019-Present)
EMT – Kentucky Dept. of Public Health (KDPH) Medical Reserve Corps. (MRC) (2018-2021)
Kentucky Baptist Convention (KBC) Disaster Relief Team (2018-2022)
Firefighter/EMT/HazMat Specialist/PIO – Hiseville (KY) Volunteer Fire Dept. (2018-2019)
Big Brother/Mentor – Big Brothers Big Sisters of Kentuckiana (2014-2017)
Portfolio/Personal Website