Dr. Eric Kareem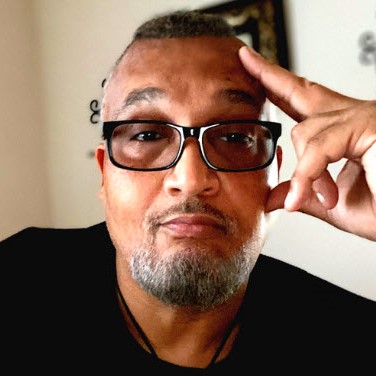 Dissertation Chair
DoD Space Systems, TPG Filmworks Los Angeles
Dr. Eric Kareem is a Dissertation Chair with Capitol Technology University for doctoral student development & support. Additionally, he is a Dept. Of Defense (DoD) Space Systems and Cyber Defense Consultant, as well as a Lead Science Content Developer, Consultant, and Adviser to TPG Filmworks in Los Angeles. 
Dr. Kareem is an innovative technology leader and former DoD IC Executive Technical Director with over 30 years of professional experience and military government service in Space Systems Engineering, Cybersecurity, Data Analytics, and Decision Sciences, as well as a veteran of the United States Air Force. He holds four degrees: a Ph.D., two master's degrees, and a bachelor's degree. He has over 15 years of experience as a Security Education Academic Liaison, supporting the certification and establishment of several University Centers of Academic Excellence (CAE). Dr. Kareem has also served on External Advisory Boards at the university level working with their Departments of Security and Technology. As a futurist, he enjoys developing youth-focused STEM and STEAM-based initiatives, solving automated system problems in exploration, and supporting efforts to reduce barriers between people across the global community. He is a husband and father of four. 
New innovations in his field include the increasing application and integration of Artificial Neural Networks, Deep Learning, and Generative Artificial Intelligence across multiplatform environments; Increasing levels of fidelity in environmental detection, remote sensing, and autonomous system deployment that extends beyond predictive processing, through pattern recognition and toward causation analysis and forecasting; and Reusable space launch systems, innovations in energy generation, and thermal management. 
When not teaching, he is enjoying All Mode HF and Digital Communications via Amateur Radio Building antennas – HF – VHF, Radarbox 1090MHz aircraft tracking, computer networking, AR & VR, and leading Youth Tours of the Steven F. Udvar-Hazy Center / National Air & Space Museum. He also works in Interfaith Ministry in the District of Columbia, Maryland & Virginia as a part of the Charles County Interfaith Commissioner's Office, and supports Church Youngmen's Young Adult Rite of Passage Program. 
He often quotes: 
Dr. Mary McLeod Bethune – The Nine Legacies – Last Will & Testament 
Dr. Maulana Karenga – Professor California State University - Long Beach – MAATian Ethics 
Dr. Henry Petroski – Professor Emeritus Duke University – Learning From Failure 
Pharaoh King Kheti – Selections from The Husia Ancient Wisdom of Egypt 
Some advice that he offers to his students is: Your dreams, work, and the efforts that you make will help to give you a sustained sense of Identity, Purpose, and Direction! 
The more you work and the more you dedicate yourself to living to your fullest potential, the more you will find that you will have Choices vs. Chances to advance your lives and that of your family and community! Regardless of the goals you accomplish in life, we must work together to do more than merely diminish our differences and accentuate our similarities! We must recognize, learn, understand, and appreciate our differences while accentuating our similarities as global and prayerfully one day, a space-fairing civilization.   
Areas of Expertise: 
Cybersecurity and Tactical Communications Systems Security 

Data Analytics & Decision Sciences 

Engineering Operations Efficiency & Life-Cycle Analysis 

Human Space Flight Missions Design  

Mission & System Design Verification and Validation 

Space Missions & Systems Design 

Systems Integration 
Biography: 
Education 
BS, Information Systems Management, University of The Potomac, District of Columbia  
GLC, Space Systems Engineering 
M.Eng, The Stevens Institute of Technology, Deep Space Robotic Probe Engineering & Modularity in Harsh and Uncertain Environments, Hoboken, NJ 
MS, Information and Telecommunications Systems, Capitol Technology University, Laurel, MD 
Ph.D., Analytics and Decision Science, Capitol Technology University, Laurel, MD 
United States Air Force: Space and Weapons Systems SEC, 341st Missile Wing - Montana, 3rd AF - United Kingdom 
Professional achievements 
Alcohol Tobacco & Other Drugs (ATOD) State Agency District Data Analytics & Analysis Award – Federal Block Grant (HIDTA) 
DoD Cyber Security Education Academic Liaison (SEAL) Chief Award  
DoD Cyber Defense – Space Systems &  Field System Development Award 
DoD Director of National Intelligence Community FDD Operations Exceptional Performance Award 
DoD CSS Employee Resource Group (ERG) Core Leader Award  
DoD Executive Technical Director Leadership Service  
DoD & The National Reconnaissance Office - Joint Duty Assignment Award 
USAF Academic Achievement Space & Weapons Systems Top 5% Award 
KPMG International: Senior Security Consultant: Cyber Security Vulnerability  
Assessment, Penetration Testing, and Network Defense Threat and Risk Analysis Award 
 
Current Certifications and licenses 
FCC Amateur Extra Class License 
Research and publications 
 
Kareem, E. E. (2021). Impacting Factors on Middle School STEM Career Decisions an Exploratory Study (Order No. 28968823). Available from ProQuest Central; ProQuest Dissertations & Theses Global; ProQuest One Academic. (2641604525). https://www.proquest.com/dissertations-theses/impacting-factors-on-middle-school-stem-career/docview/2641604525/se-2 
https://eric.ed.gov/?q=us&ff1=dtysince_2021&pg=348&id=ED620570 
Organizations and affiliations 
Alpha Phi Alpha Fraternity Incorporated 
American Legion 
Interfaith County Commission Charles County Maryland 
National Society of Black Engineers
Volunteer/Professional & Service experience 
STEM Education Support – Program Creator & Curriculum Developer The Mars City Project™ Focus areas: 
Space Exploration curriculum track for STEM aspirants ages 11-13 
Meteorological/Weather Sciences curriculum track for STEM aspirants ages 11-13 
Communications & Network Sciences curriculum track for STEM aspirants ages 11-13 
Launch for Life Skills - curriculum track for STEM aspirants ages 11-13 
 
Professional website, blog, social media handles