Megan Munoz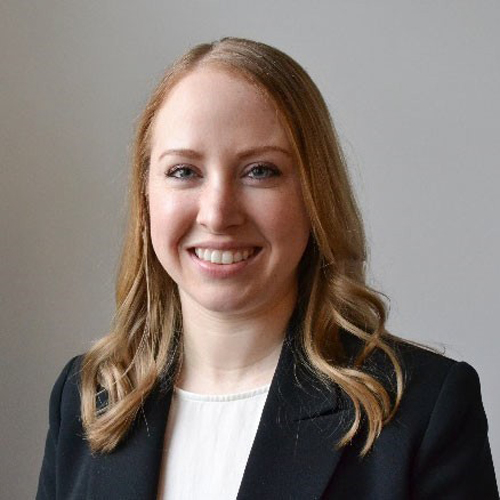 Adjunct Professor
Hetherington Group Intelligence and Security Studies
Professor Megan Munoz is an adjunct professor with Capitol Technology University, developing and teaching courses in (1) Counterterrorism and (2) Intelligence and Global Security. She also serves as Director of Education and Knowledge Management with the Hetherington Group in New Jersey. She is a highly accomplished all-source Senior Intelligence Analyst, Program Manager, Master Instructor, and Military Veteran with 17-years of experience specializing in intelligence analysis, security operations, homeland security, radicalization, counterterrorism, research, trend analysis, security briefings, incident management, terrorism mitigation, law-enforcement operations and investigations, conflict resolution, project management, policy implementation, and leading strong and efficient teams.
With the private intelligence and investigations company, the Hetherington Group in New Jersey, Professor Munoz manages the growth and success of their educational programs and the Knowledge Management Center, which houses several programs relating to the industry and investigations. She maintains a robust training and instruction curriculum, populated with information related to the industry, cyber investigations, and the intelligence tradecraft, designed to cultivate staff growth in subject specialization and development. She is also solely responsible for business development in the training and education realm, identifying leads, client and vender relations, and proposal writing. Finally, she is a master instructor, leading courses for federal, state, local, and private industries, both in-person and via online platforms.
Prior to joining the Hetherington Group, she worked for the United States Air Force and the New Jersey Office of Homeland Security and Preparedness as a senior intelligence analyst and managed a training academy which instructed in the tradecraft of intelligence for law-enforcement, first responders, and intelligence analysts across the region. Collectively, she has 17 years of intelligence experience. 
Professor Munoz is a graduate and undergraduate level adjunct professor and curriculum developer a several universities, a guest lecturer at universities and conferences across the United States, as well as a doctoral candidate at the University of Southern California, with a dissertation focusing on Radicalization towards White Supremacy Extremism in the Online Gaming Community.
Professor Munoz's educational background includes International Relations, Intelligence Studies, Homeland Security, Curriculum Development and Design, Human Resources, Project Management, Leadership, and Education. She received her Bachelor of Arts in International Relations from American Military University, Master of Science in International Security and Intelligence Studies from Bellevue University, and is working towards her Doctor of Education in Organizational Change and Leadership from the University of Southern California with an expected graduation date of Summer 2023.
When she is not teaching, Professor Munoz spends time on her dissertation and with her husband and her 12-year-old cockapoo named Charlie.
Her advice to students: Do not let yourself be scared of technology. Play and click around until it makes sense. Advancements in technology are designed to assist you – so use them!
Areas of Expertise:
Law Enforcement Investigations
Open-Source Investigations
Anti-Drug Trafficking
Anti-Human Trafficking
Homeland Security
Counterterrorism
Intelligence Analysis
Cyber Security
Biography:
Education
EdD, Organizational Change and Leadership, University of Southern California (expected graduation Summer 2023)
MS, International Security and Intelligence Studies, Bellevue University
BA, International Relations, American Military University
Professional Achievements
Guest Speaker at Universities and Conferences
Organizations & Affiliations
OSMOSIS Association
IALEIA
Volunteer/Service Experience
Military (Prior Active-Duty Air Force and Current Air Force Reservist)
Professional Website, Blog, Social Media