Dr. Michael E. Johnson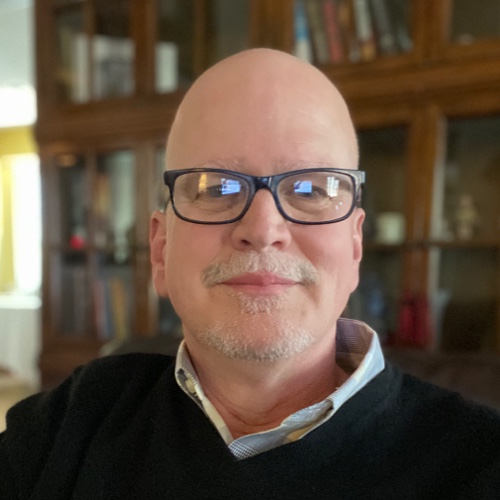 Dissertation Chair/Adjunct Professor
Boeing Defense and Space / NASA
470-439-4109
mejohnson@captechu.edu
Dr. Michael E. Johnson has held multiple positions in computer security and communications within both the state and federal government. He joined Boeing in the Commercial Aviation Division in 2013 and worked on the 787 Program along with several automated manufacturing systems. He was recruited to the Space Division in 2019 to assist with the day-to-day operations of the ISS and provide program support.
Areas of Expertise:
Computer Science
RFID (Radio Frequency Identification Systems)
Cellular (internal) Communications
Aviation and Space Science and Aerospace History
Biography:
Education
Doctor of Philosophy Aviation, Capitol Technology University (2020)
Masters of Aeronautical Science (Dual), Embry-Riddle Aeronautical University (2011)
Bachelor of Science Computer Science, Charleston Southern University (2002)
Massachusetts Institute of Technology, Complex Systems and Development (2018)
Professional Achievements
Henry Ford Technology Award 1991
Developer of EMaaS (cellular) Systems – used to isolate machine tool systems
Developed RFID systems in teaching at Sheffield University (UK) for apprenticeship program
Deployment of digital twining systems for manufacturing floor operations (NASA MAF)
3D Printing systems for ISS
Automated system scanning for computer systems on Boeing comm
Working on Orbital Reef Program with Blue Origin
Certifications & Licenses
FAA Accident Investigation
Private Pilot
CompTIA Security +
LINUX Redhat
Honors & Awards 
Honeywell Bronze Achievement (New Project Methods and Avenues)
Boeing Recognition Aware for PTA/KITS project for 1.5 million in business value
INTEL Corporation and DELL Computers – 1st ever in the United States (deployment and testing)
EMaaS for Machine Communication
Research & Publications
Peer-Reviewed (Refereed) Publications
McAndrew I, Vishnevskaya E, Johnson M (2019). AI in the Aviation Manufacturing Process for Complex Assemblies & Components.
Johnson M (2020) Smart Technology: Tools to Bridge the Skill-Gap and bring in new workers.
Johnson M (2020). RFID and the Supply Chain of Today.
Organizations & Affiliations
Member (Associate) Royal Aeronautical Society (2015 – Current)
Member Board of Visitors Charleston Southern University
Member Industry Advisory Board Charleston Southern University
Member Association for Advancing Automation (A3)
Aerospace Technology Communications and Energy Systems (ACTCES)
International Symposium on Intelligent Unmanned Systems and Artificial Intelligence (SIUSAI)(Review Board Member) (2018 – Current)
Member National Spectrum Consortium (2019 – Current)
Member of Steering Committee ICMMM International Conference on Mechanical, Materials, and Manufacturing (2020 – Current)