Dr. Najam UI Hassan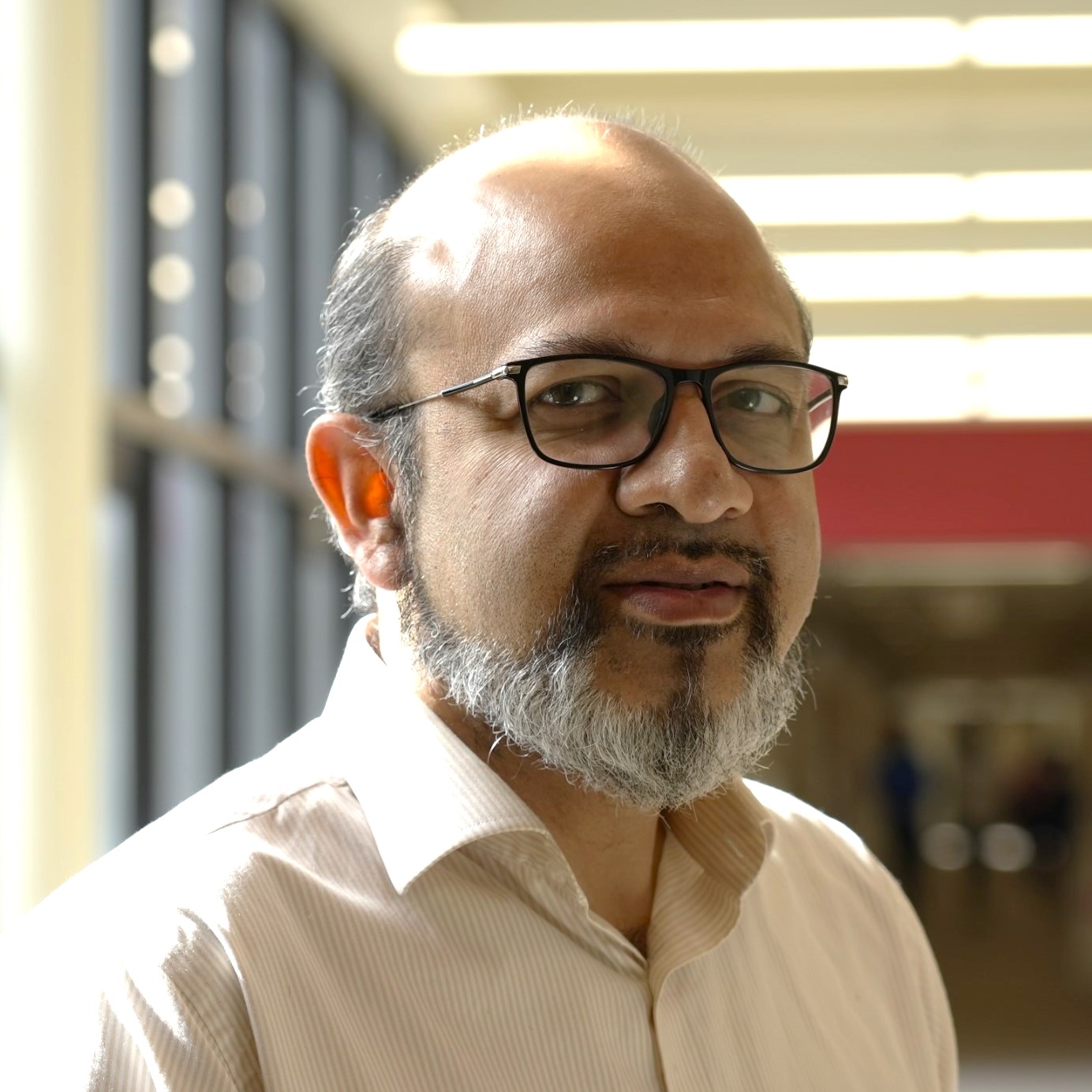 Chair
Computer and Data Science
Dr. Najam Hassan is the Department Chair of Computer Science at Capitol Technology University and a professor. He has been in the IT field for about 35 years. He has a Ph.D. in Business Analytics & Decision Sciences from Capitol Technology University, a dual Master (MBA/MIM) from University of Maryland University College and a master's in computer science from John Hopkins University. He earned his bachelor's in computer science from the University of Houston Clear Lake. 
Dr. Hassan is a certified Project Management Professional (PMP), has a 6-Sigma Greenbelt certification, and is a Certified Information System Auditor (CISA). His industry experience includes working at several well-known organizations such as IBM, Verizon, Geico, and Dell in various roles including solutions architect and IT portfolio manager. He has 15 years of teaching experience. He has taught at many higher education institutions including University of Maryland Baltimore County (UMBC), University of Maryland University College (UMUC), University of Phoenix Online. With Capitol Tech, he teaches Computer Science, Business Analytics, Data Science, Artificial Intelligence, Big Data Platforms, Software and Hardware Concepts, Management Information Systems, Project Management, System Analysis. 
Current advancements in his field include: 
Data Science: Unveiling Insights from Data 
The power of data has transcended mere statistics, becoming a catalyst for informed decision-making across disciplines. From predictive analytics that guide critical healthcare decisions to optimizing supply chains for maximum efficiency, efforts in data science are propelling society towards smarter, more informed choices. 
Artificial Intelligence: Transforming Human-Machine Interaction 
The rise of artificial intelligence has ushered in a new era of human-computer interaction. This transformation is delving into the realms of machine learning, natural language processing, and computer vision. From virtual assistants that understand and respond to human speech to autonomous vehicles that navigate complex environments, the impact of AI is reshaping the boundaries of possibility. 
Quantum Computing: Pioneering the Unthinkable 
At the intersection of science and computation, quantum computing stands as a disruptive force with limitless potential. Unrelenting research is unraveling the mysteries of quantum algorithms, exploring their applications in cryptography, optimization, and problem-solving. The era of quantum supremacy is dawning, and as we advance our understanding of this revolutionary technology, we're paving the way for solutions to challenges that were once deemed insurmountable. Quantum computing is not just a leap in processing power; it's a quantum leap in how we approach complex problems. 
In his free time, Dr. Hassan enjoys learning and spending quality time with family and friends. 
He often quotes: "I will, you can, because we must." - Anonymous 
Some advice he offers to his students is: "In the heart of Capitol Technology University, we're fostering an environment that nurtures the next generation of visionaries in computer science. Our commitment to excellence extends beyond the classroom, where students collaborate with faculty and industry partners to translate theory into real-world impact. As we delve deeper into the intricacies of data science, AI, and quantum computing, we're shaping a future where technology doesn't merely serve us; it empowers us to pioneer new frontiers. Join us on this exhilarating journey through the landscapes of data science, artificial intelligence, and quantum computing. Together, we're shaping a world where innovation knows no boundaries, and where the impossible becomes the norm." 
Areas of Expertise: 
Computer Science 
Data Science 
Artificial Intelligence 
Biography: 
Education 
Ph.D. in Business Analytics and Decision Sciences, Capitol Technology University 
MBA/Master's in International Management, University of Maryland University College 
MS in Computer Science, Johns Hopkins University 
BS in Computer Science, University of Houston - Clear Lake 
AA in Mathematics, San Jacinto College 
2-year Diploma in Advanced Computer Training, Petroman 
 
Certifications and licenses 
Certified Information System Auditor (CISA) 
Project Management Professional (PMP) Certification 
Six Sigma Greenbelt Certification 
AI and Machine Learning from Emeritus 
Machine Learning for Business Challenges from AWS 
Google AI for Javascript Developers with TensorFlow.js 
Managing Project from George Washington University 
Research and publications 
Hassan, N. U. (2018). Programming Ethics in Self-Driving Cars: Ethical Dilemma. SEISENSE Journal of Management, 1(5), 1-5. https://doi.org/10.5281/zenodo.1443240 
Hassan, N. U. (2018). Ransomware Attack on Medstar: Ethical Position statement. SEISENSE Journal of Management, 1(4), 29-31. https://doi.org/10.5281/zenodo.1435408 
Professional website, blog, social media handles